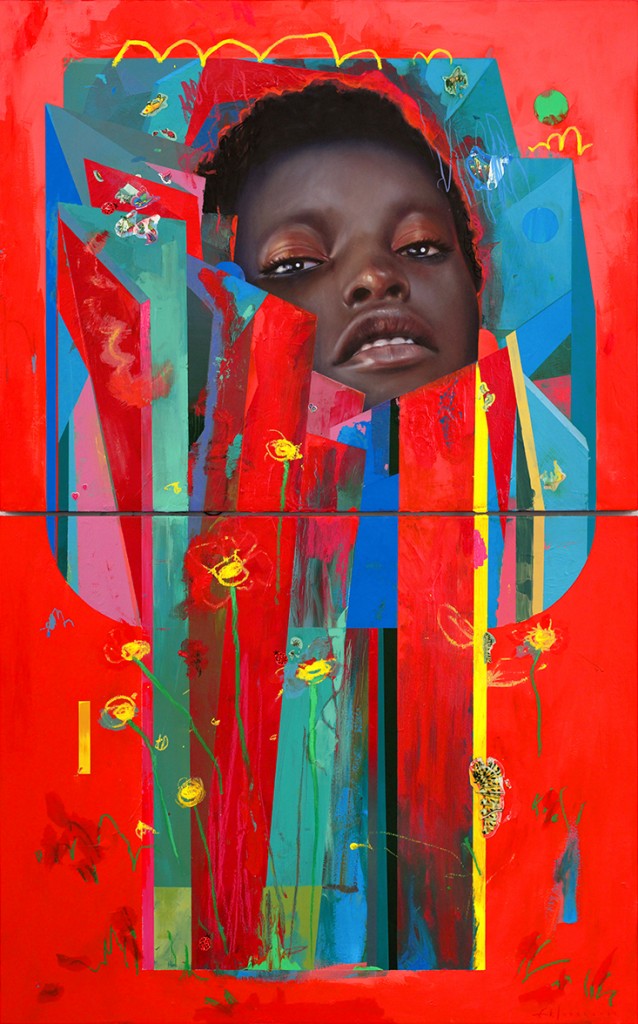 Bloom by Erik Jones
Art lovers were surprised by the success Jonathan Levine and his eponymous Chelsea gallery found over the last 12 years. He's a blue-collar Jersey guy — then and now — with a few edges. The art he promotes was considered lowbrow, street art created by former graffiti taggers, aficionados of pop culture and comic book fans.
This month, Levine is moving his exhibition space in Jersey City's Mana Contemporary, bringing his stable of artists that includes Shepard Fairey, EVOL, Hush and Beth Cavener. The inaugural show, "Welcome to New Jersey," opening Feb. 18, features those artists as well as more than 30 others.
"Jersey City is what Chelsea was in 2005," Levine said in an interview with NJ Advance Media. "I wanted to be in a place where I could feel the liveliness and rawness of how Chelsea was when I first moved there."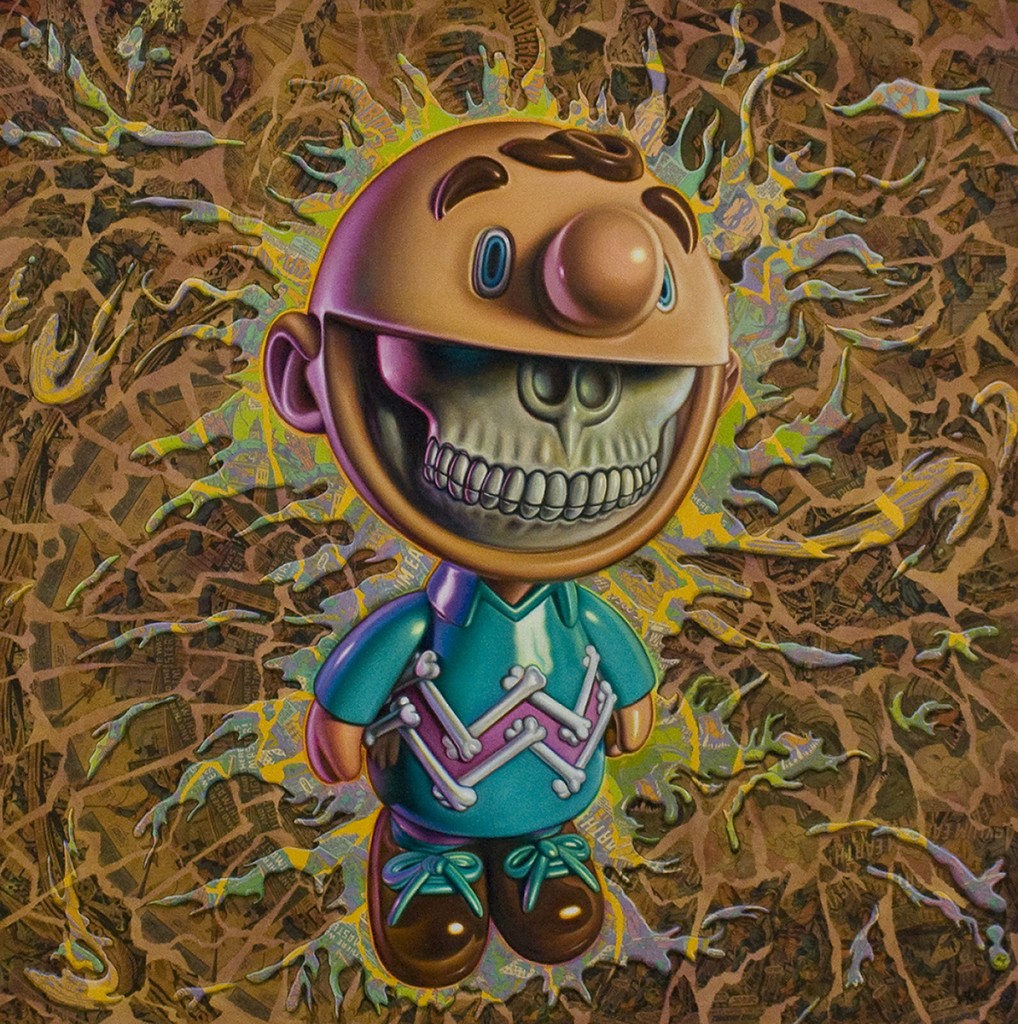 Ecstatic Grin by Ron English
The move to Mana Contemporary, an arts complex in the Journal Square neighborhood is in part an economic one, Levine said. Manhattan rental costs aren't kind, and their continued rise has driven out many of the businesses that once surrounded Levine's.
Chelsea, he said, "has lost its authenticity, if that's the word. It feels very contrived, just for rich people. It's too much about commerce. We obviously have to sell work, and that's what we do, but that's not all we do. That's not exciting to me.
"It allows me to lower overhead and take more risks and do things in a new way."
The high cost of living has also naturally culled the local arts community, he said.
"In order to be creatively vital, you have to have creative people who can afford to be there and who can afford to take risks," he said. "I want to feel connected to my community. I want to do something that people are excited about."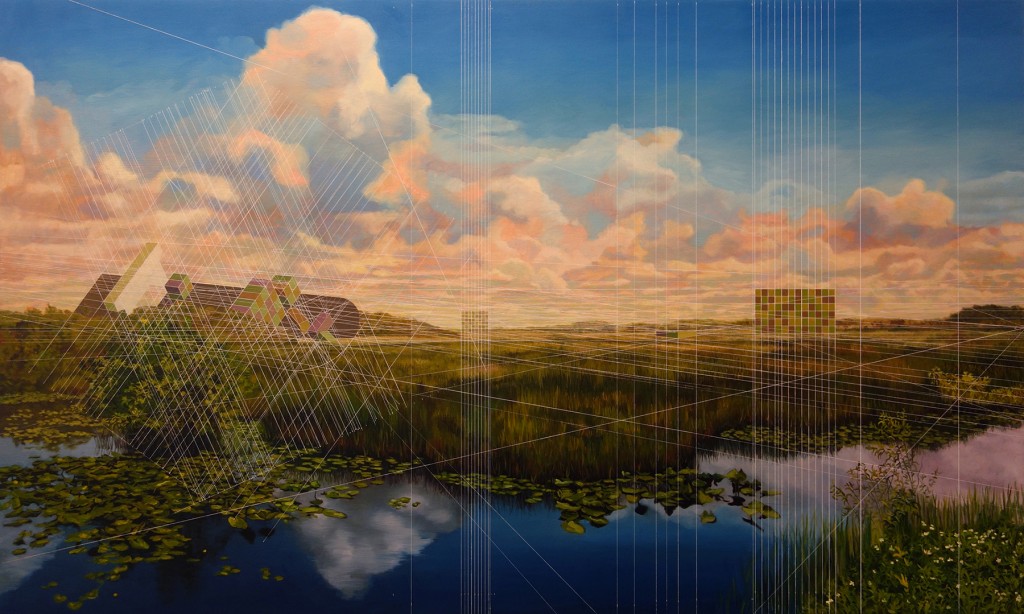 Everglades National Park with Containers by Mary Iverson
Levine is from Trenton and has a tattoo of the "Trenton Makes, the World Takes" bridge across his back. But his father's family is from Jersey City and he's already tapped into the local art scene. Partnering with Mana Contemporary will give him access to a new audience and new gallery locations around the country. (Mana has satellite locations in Chicago and Miami.)
"There aren't a ton of galleries in New Jersey to begin with. We specialize in something specific and we're high end," he said. "I'm hoping to get new clients and find a new excitement."
Levine thinks the Hudson River is a psychological as well as a physical barrier between New York and New Jersey. He expects Garden State residents who never attended events at his Chelsea space to visit him in Jersey City. And he wants the New Yorkers who are griping about the move to note his new location is a 25-minute train ride from Manhattan.
"My hope is other galleries follow," he said. "If it becomes a destination, that will be a dream."
Originally featured in The Star Ledger