Katamari-Esque Paintings Lift Debris into the Sky
Diana Shi
October 24, 2016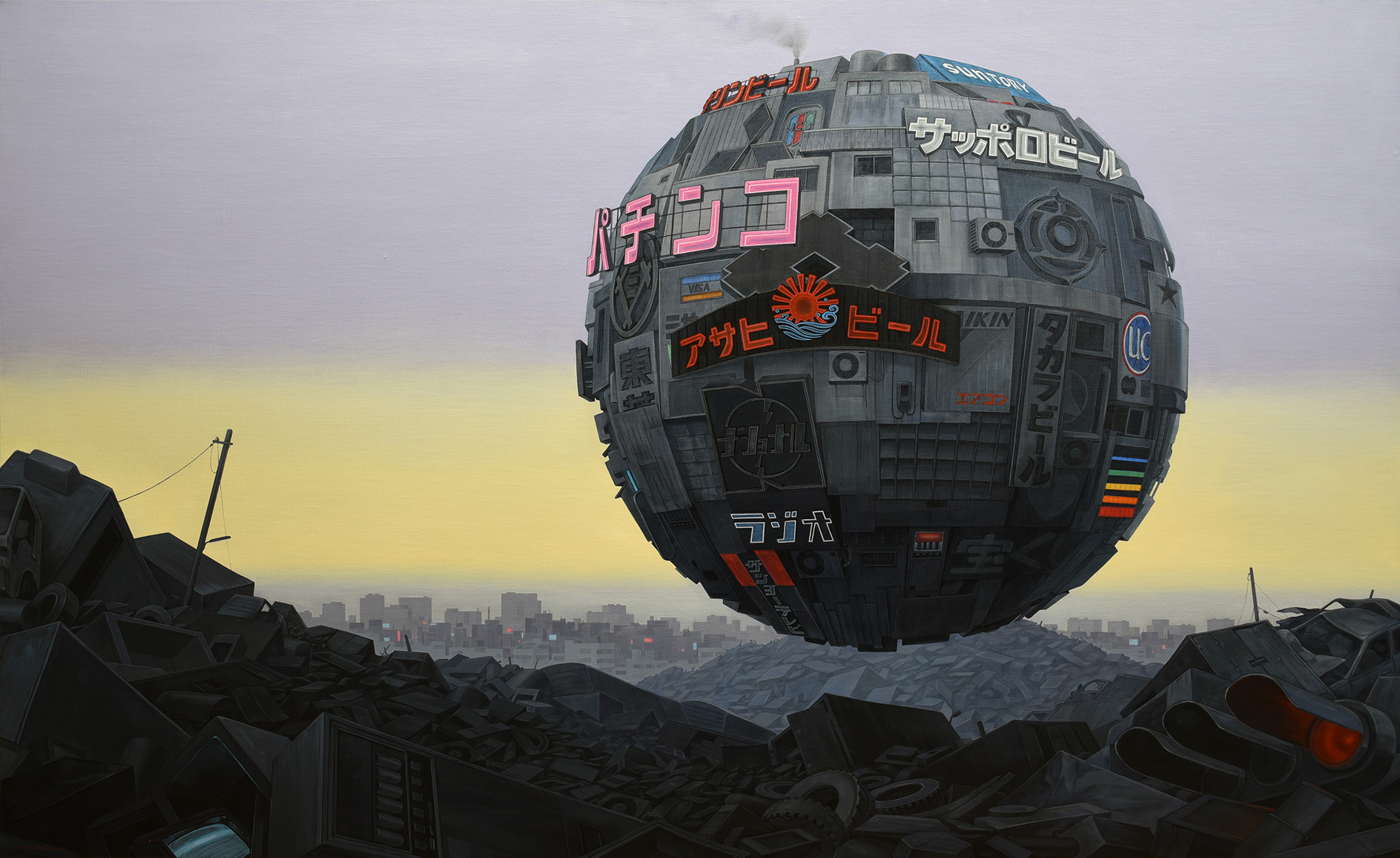 The disarray of modern life takes shape in levitating planetary masses created from outdated appliances and junkyard fodder. They hover above litter-ridden cities in Japanese artist Masakatsu Sashie's realist paintings, which tackle the maddening detritus we live with. His visions of oversized spheres, shedding old air conditioning units and TV sets, serve as a necessary reminder of the amount of waste humanity produces. The series depicting a dilapidated post-modern world is titled External Effect.
The collection of hyper-detailed paintings is currently at Jonathan LeVine Gallery in New York City. In the show's description, Sashie cites the Nobel Prize Winner, Konrad Lorenz, as one his sources of inspirations. Lorenz's 1949 book King Solomon's Ring: New Light on Animal Ways describes the scientific conditions necessary to create a "balanced aquarium." Sashie's paintings allude to this idea of environmental equilibrium and the search of harmony in a world of excessive provocations.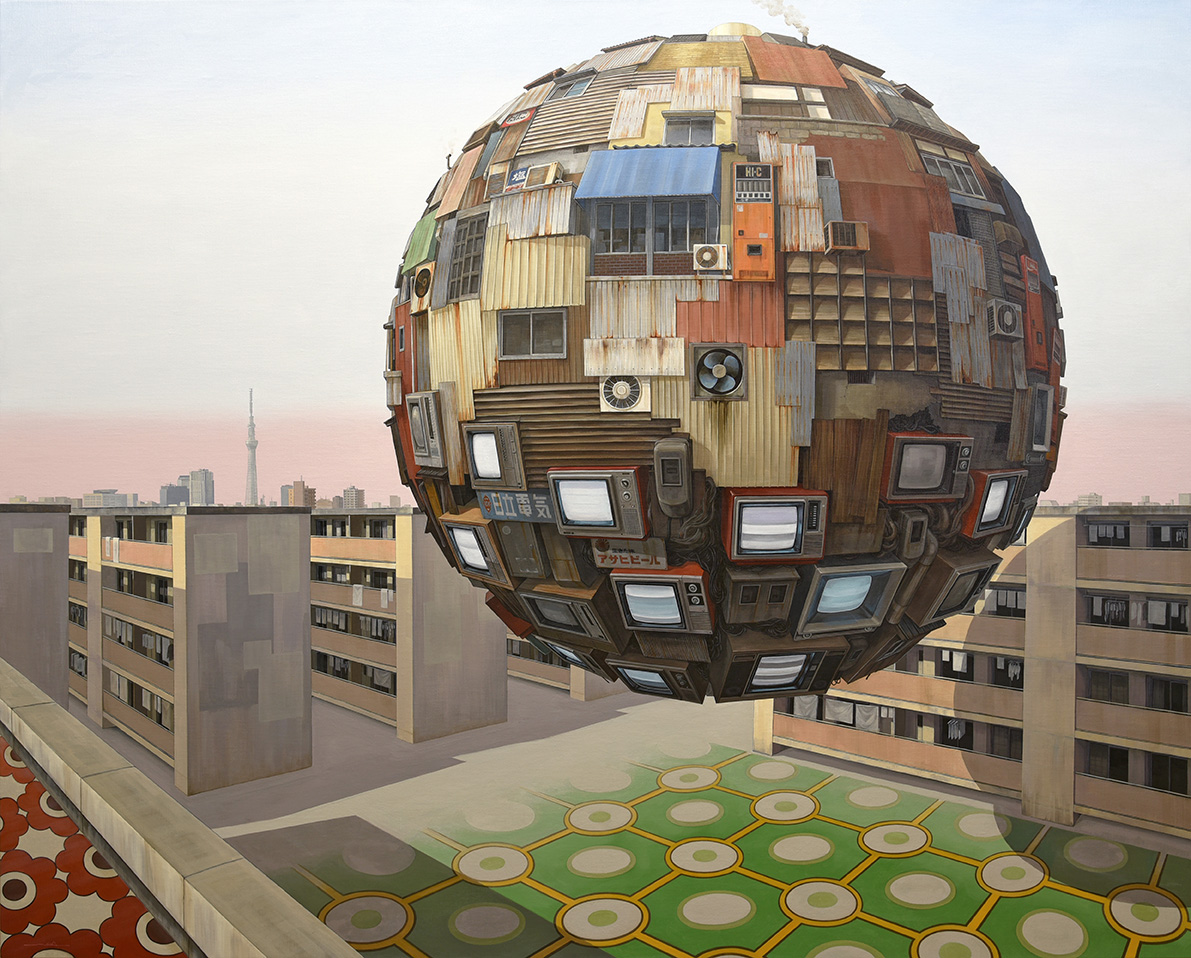 Like many artists who reference personal history for their art, Sashie reflects on his life growing up in a small town in Japan—a contrast to his urban-set paintings—when creating External Effect. His hometown Kanazawa is described by the artist as a "miniature garden" that retains the resources of a modern town while still remaining hands-off from urban temptations.
Inevitably, the excessiveness of modern-day life and the trash it inherently produces is unavoidable—a thought Sashie does not want humans to forget in the years to come. See a few seletions from Sashie's exhibit here: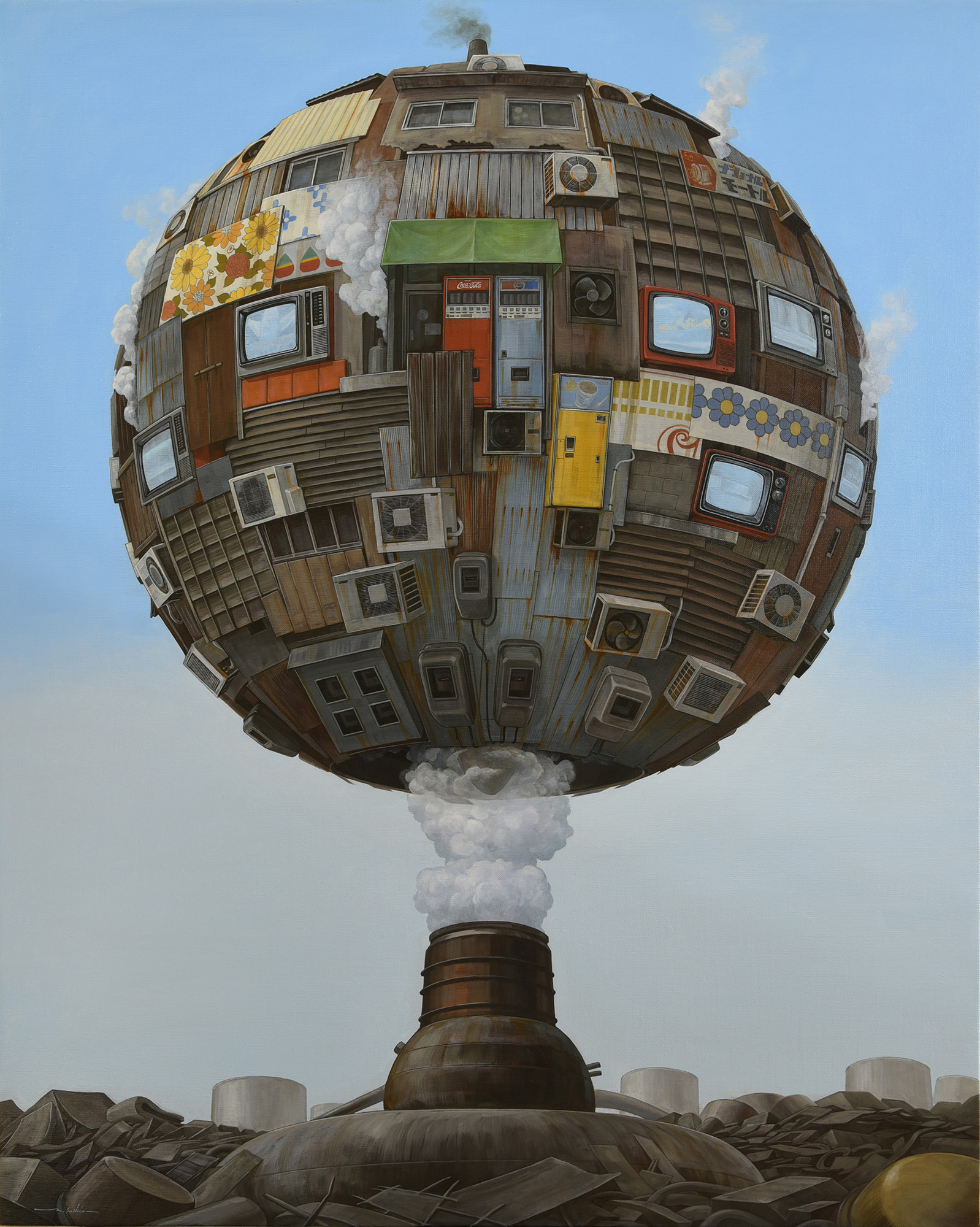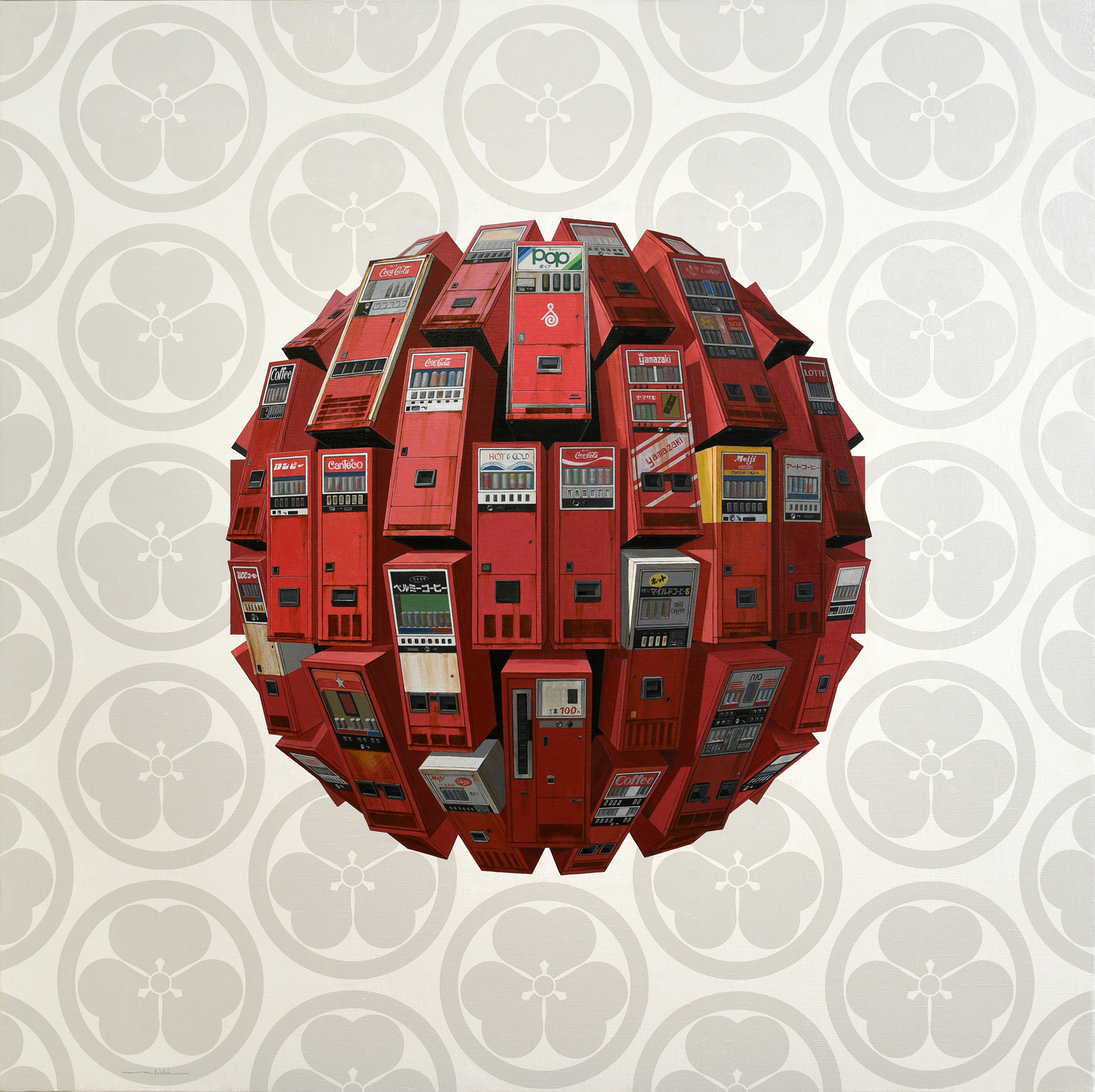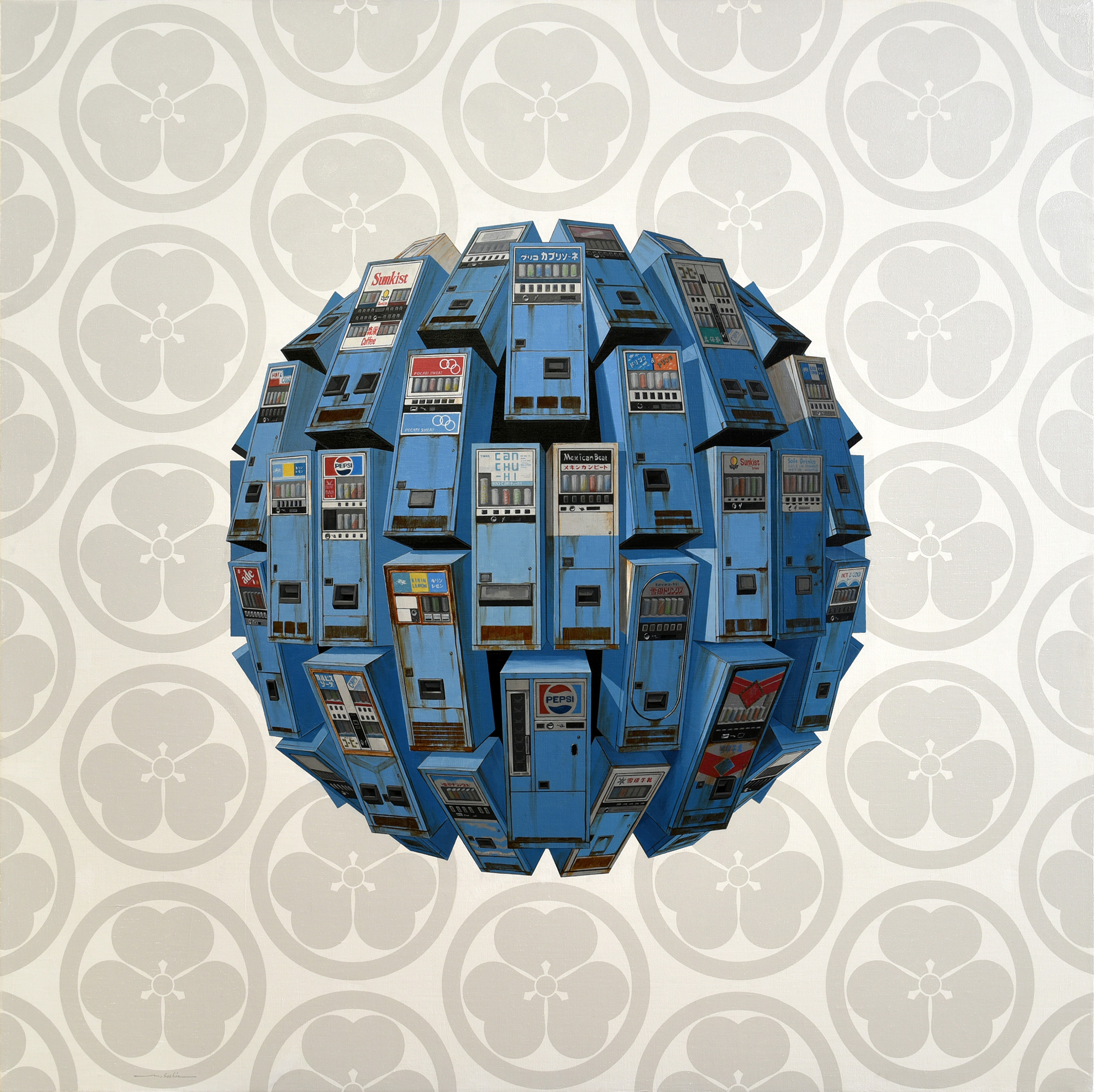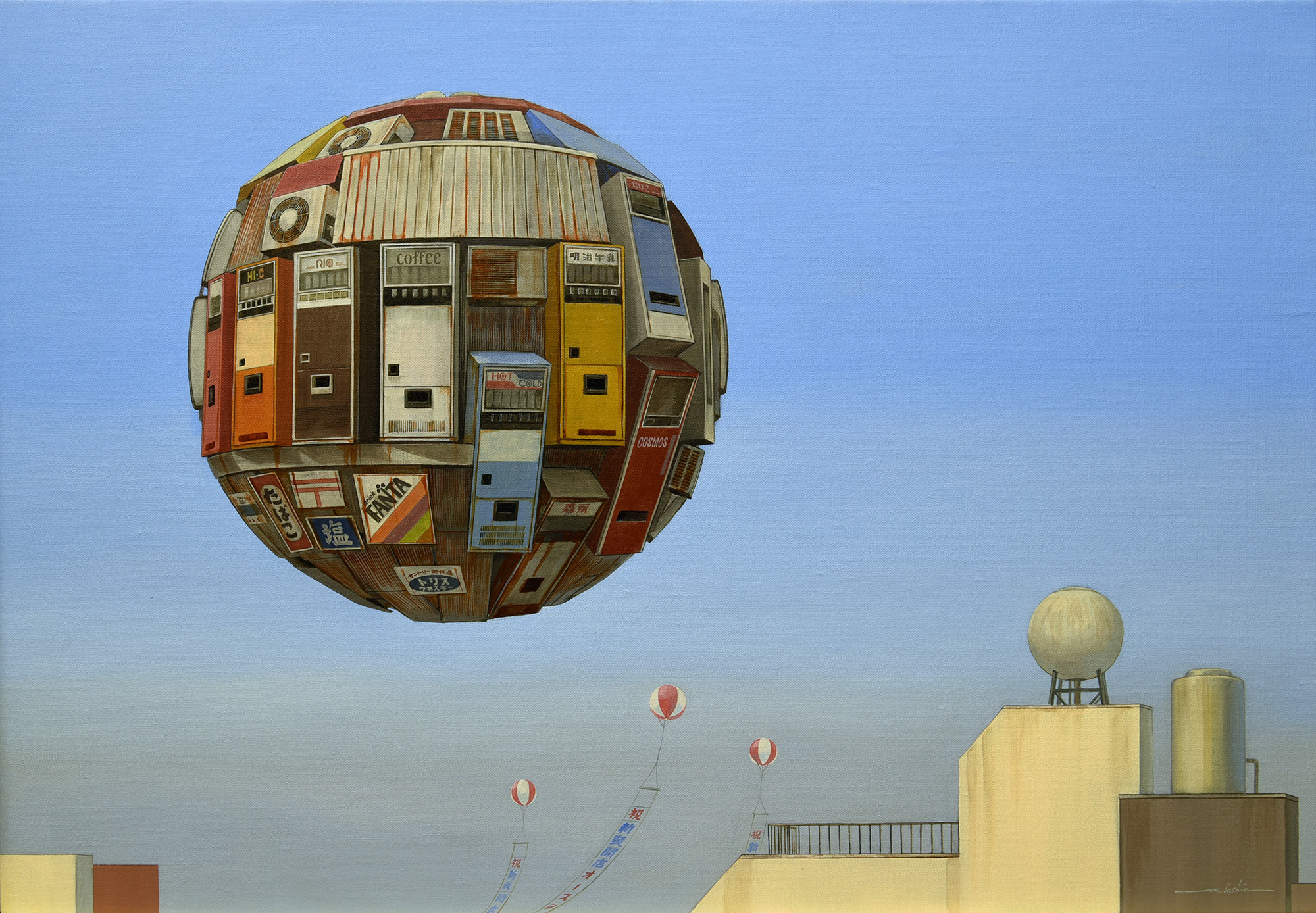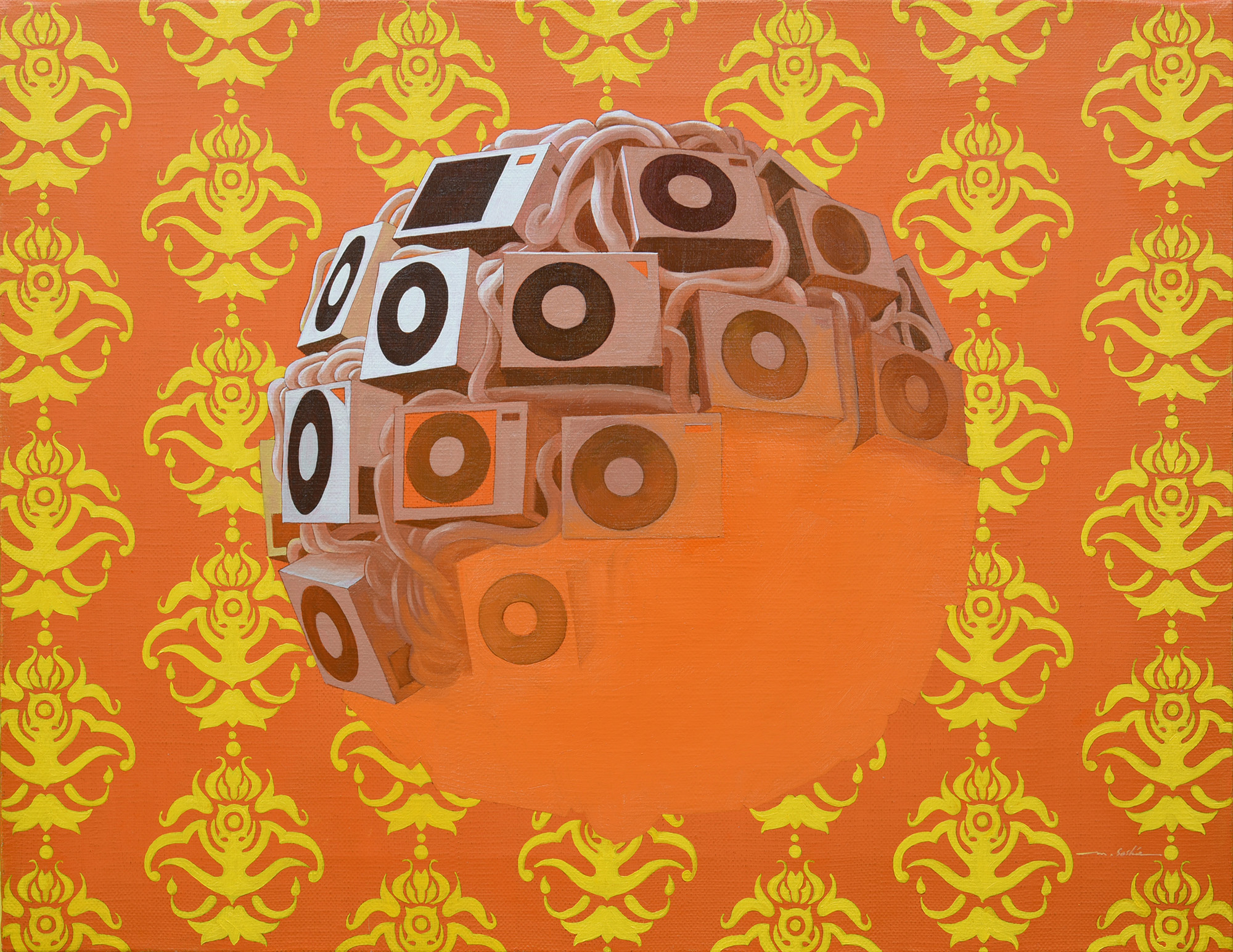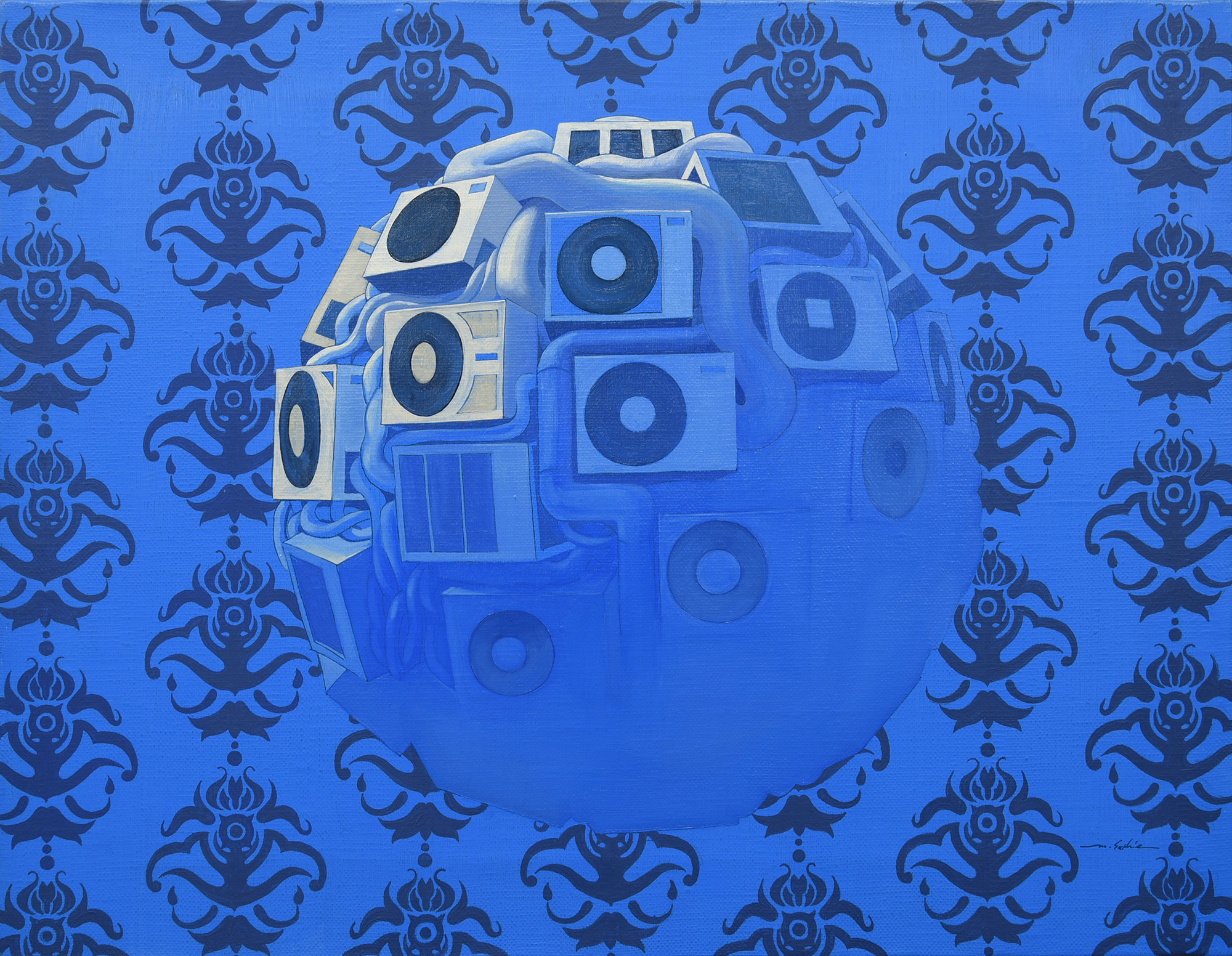 Originally featured on The Creators Project