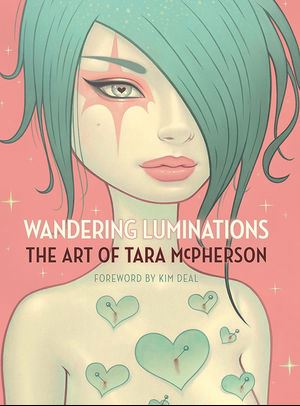 WANDERING LUMINATIONS: THE ART OF TARA MCPHERSON
The chaotic wonders of science, mythology and the power of the feminine form are at the core of this stunning art collection. Wandering Luminations showcases the artist's most recent and ambitious creations from that solo exhibition, as well as works from her I Know It By Heart and Supernova series of paintings.
If you are wanting a special version of this, please go here for limited edition signings, dedications, doodles, and prints!
This title may sound familiar, as it was the title of Tara's solo Exhibition back in 2013!
Here's a link to that show