WE WERE ALL TO BE KINGS: A STUDIO VISIT WITH VICTOR CASTILLO
Carlos Gonzalez stopped by Victor Castillo's studio ahead of his upcoming exhibition opening on April 1st at Jonathan LeVine Projects at MANA Contemporary in Jersey City.
The artist has show with LeVine in the past, but will making a debut at the Jersey space. The LA-based Castillo has long been creating work with an almost sinister surrealism, smiling characters with blacked-out eyes that seem to be on the verge of witnessing a tragedy. The show runs through April 29, 2017.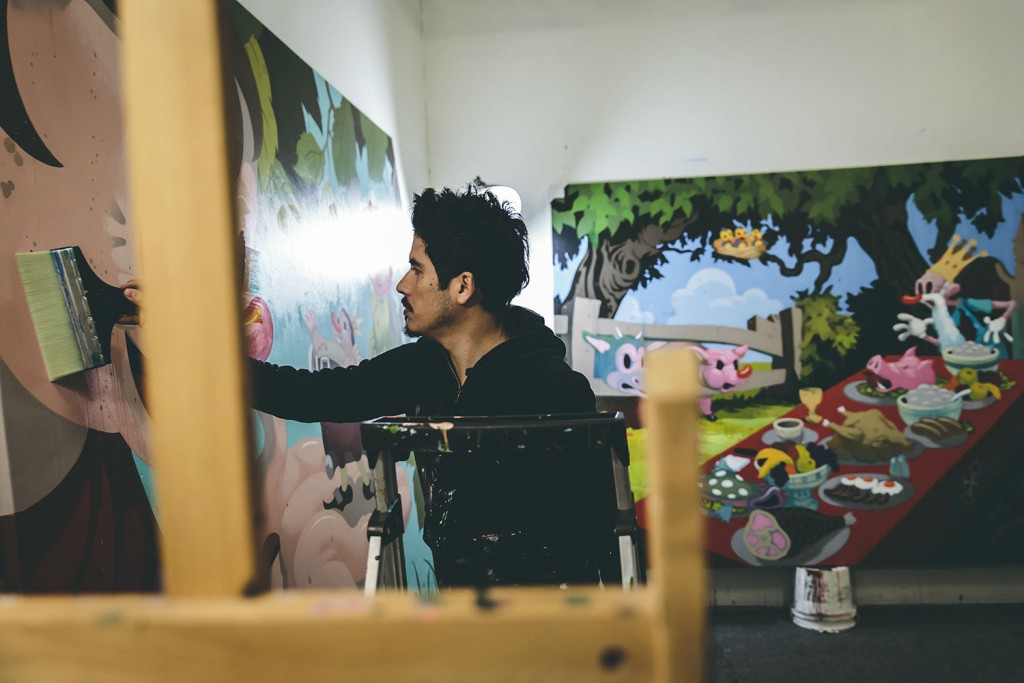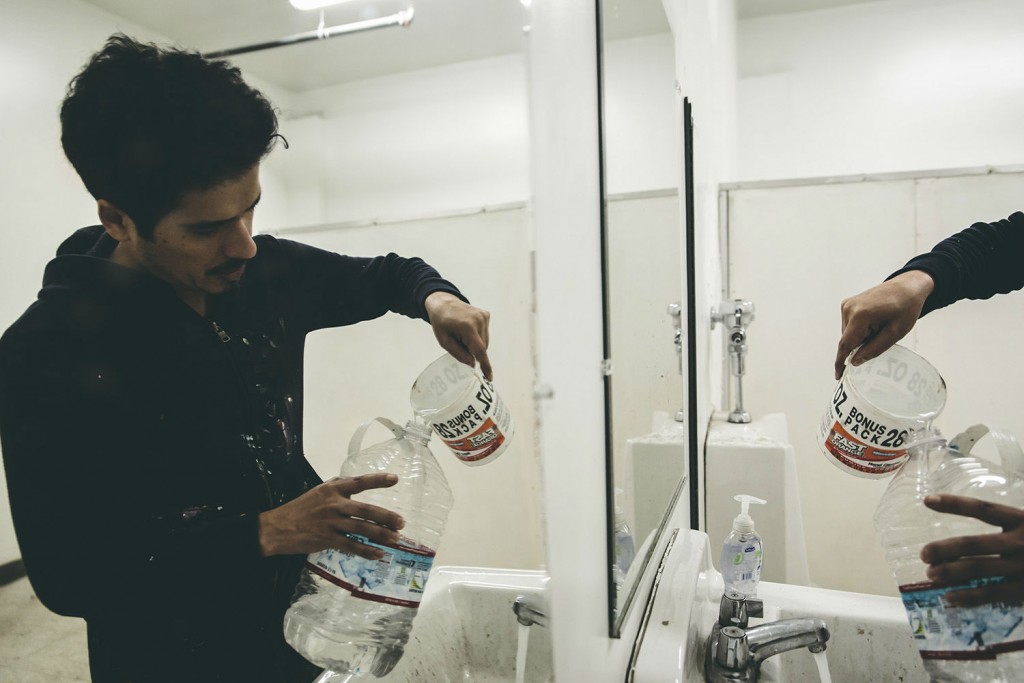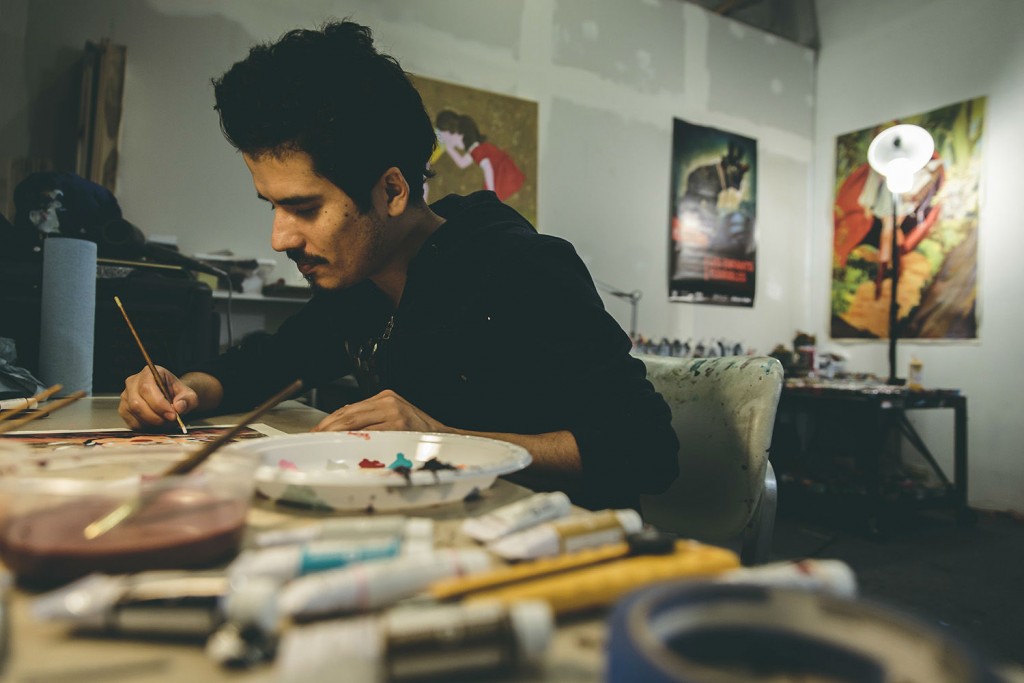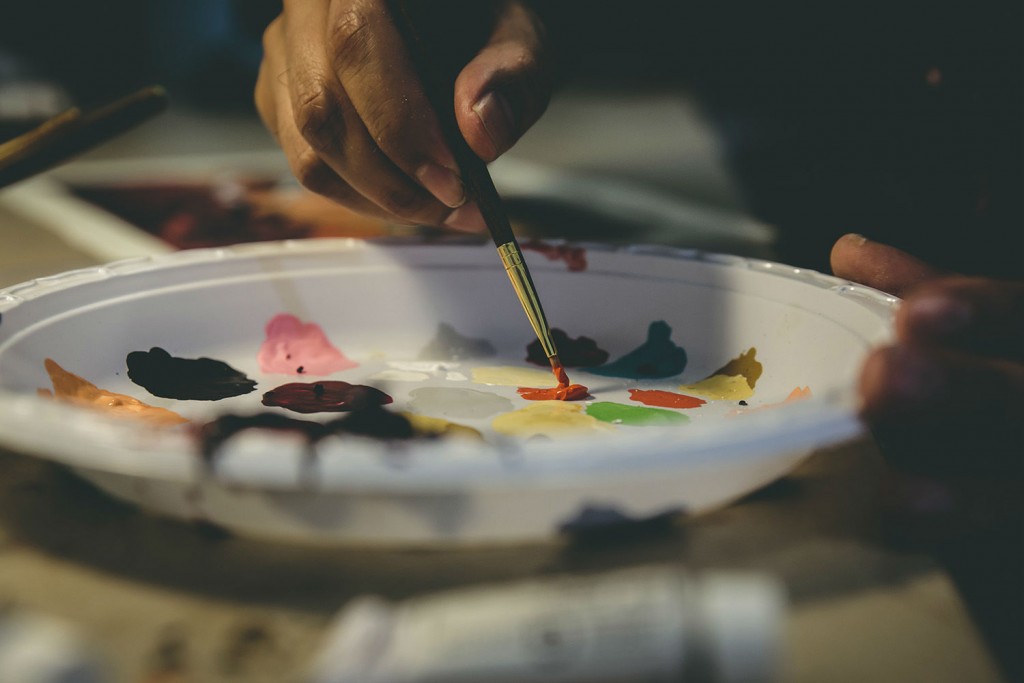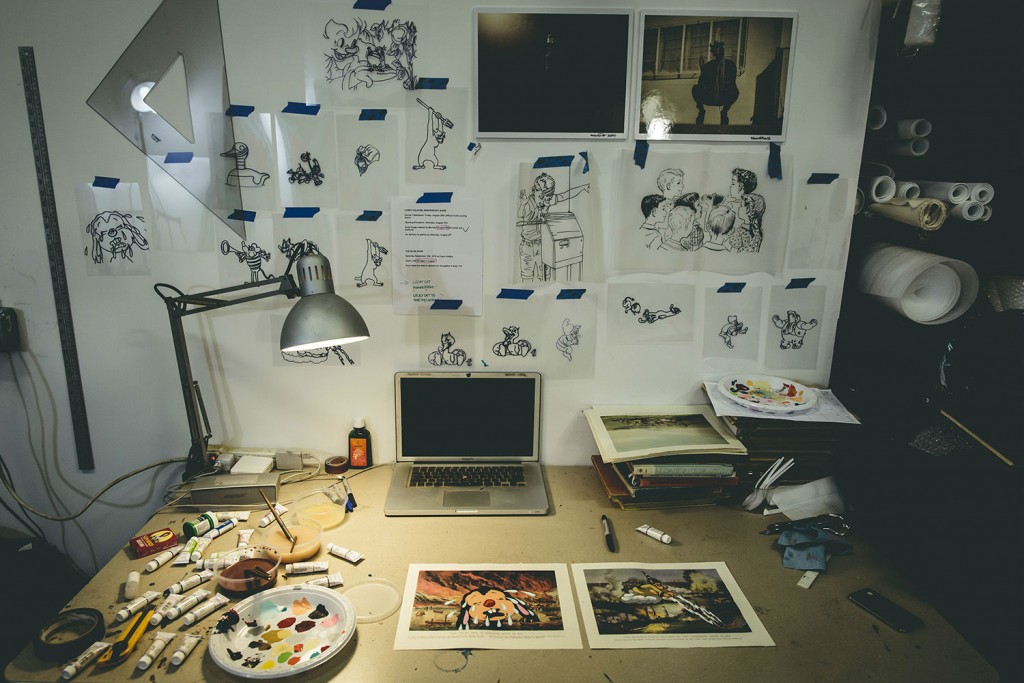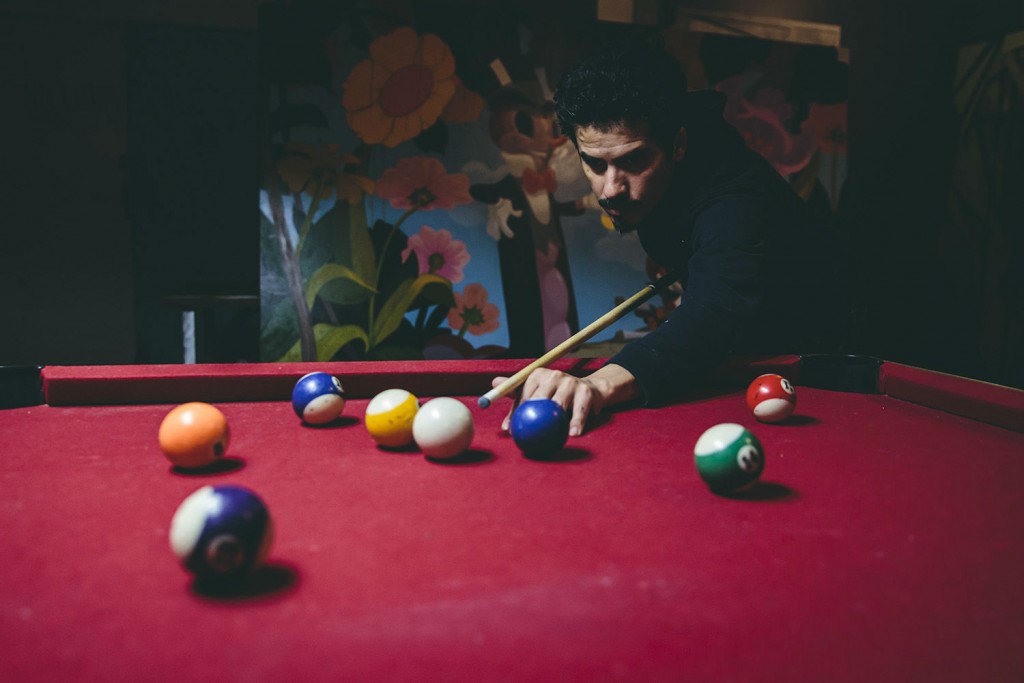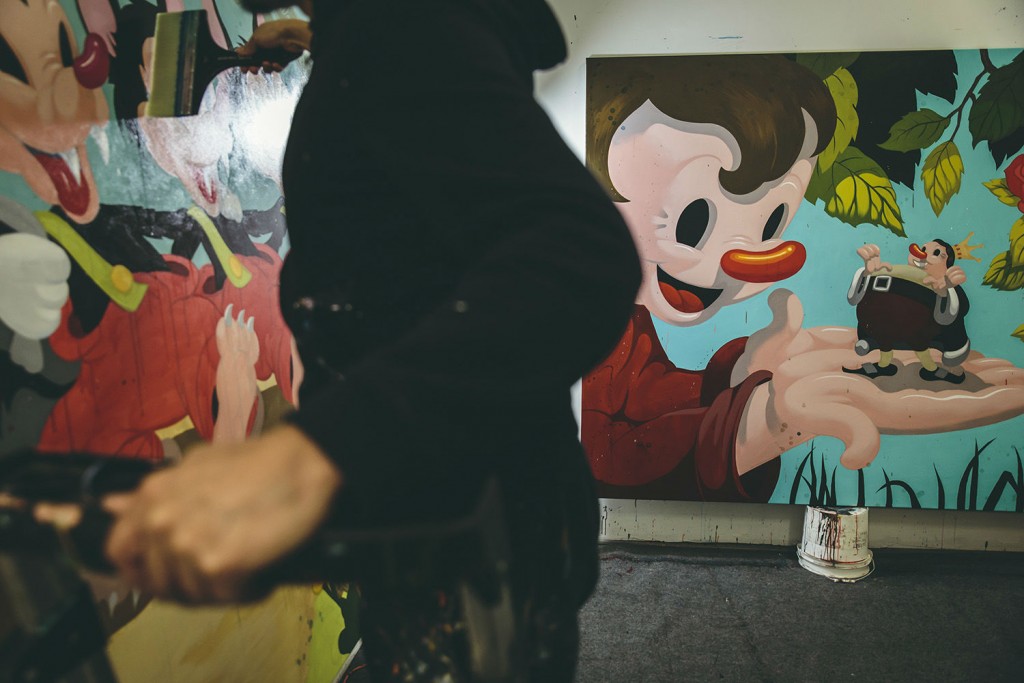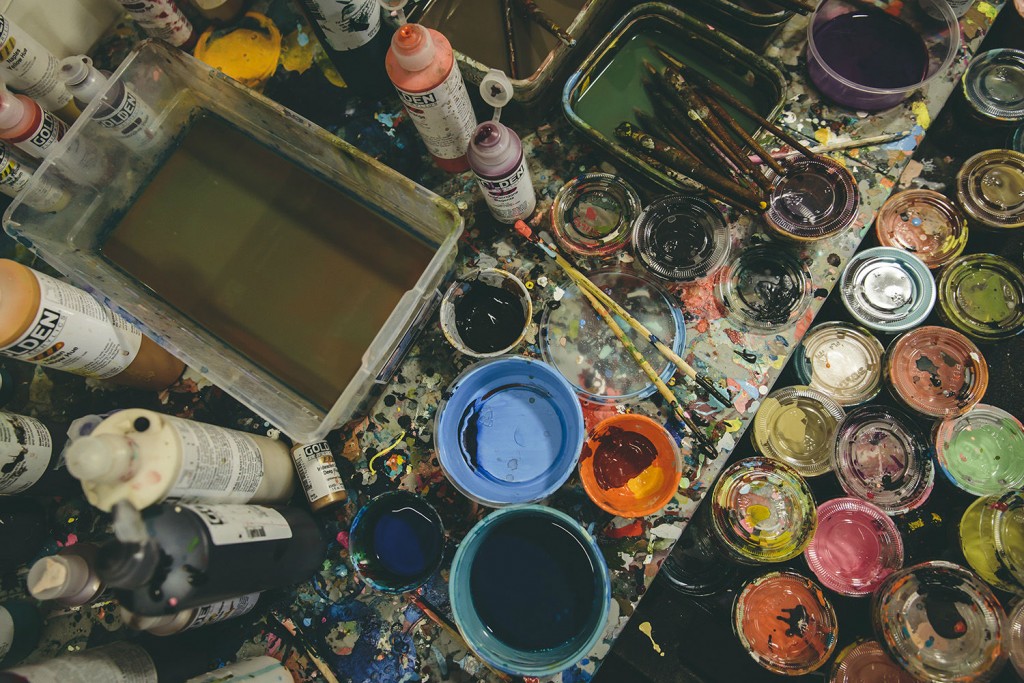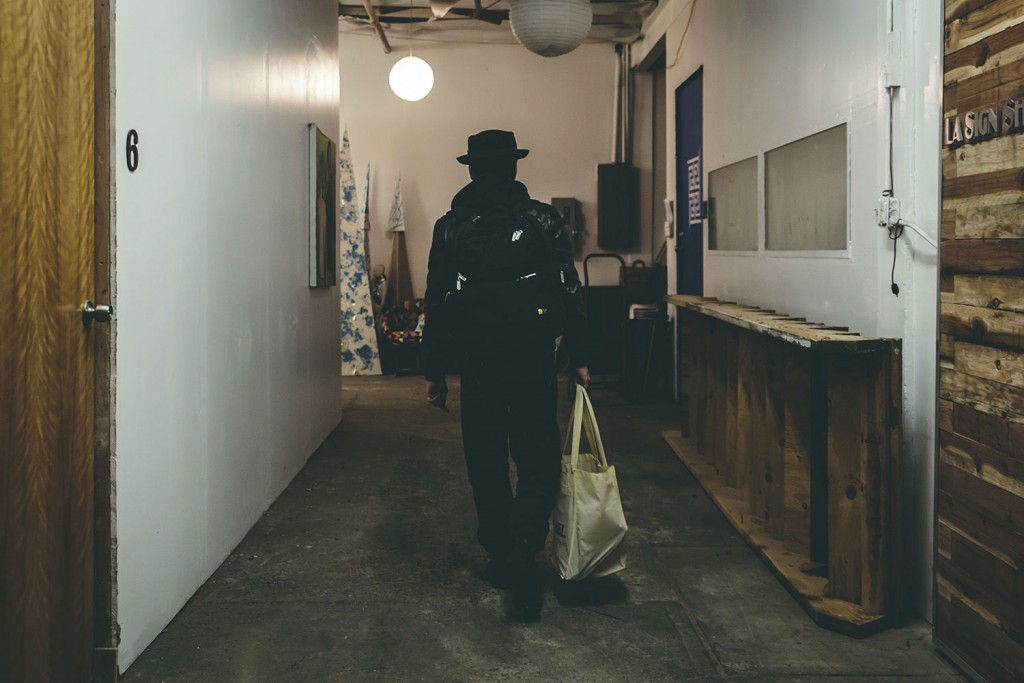 Originally featured on Juxtapoz