THE SHAPE OF THINGS TO COME – WINTER EXHIBITION AT JONATHAN LEVINE GALLERY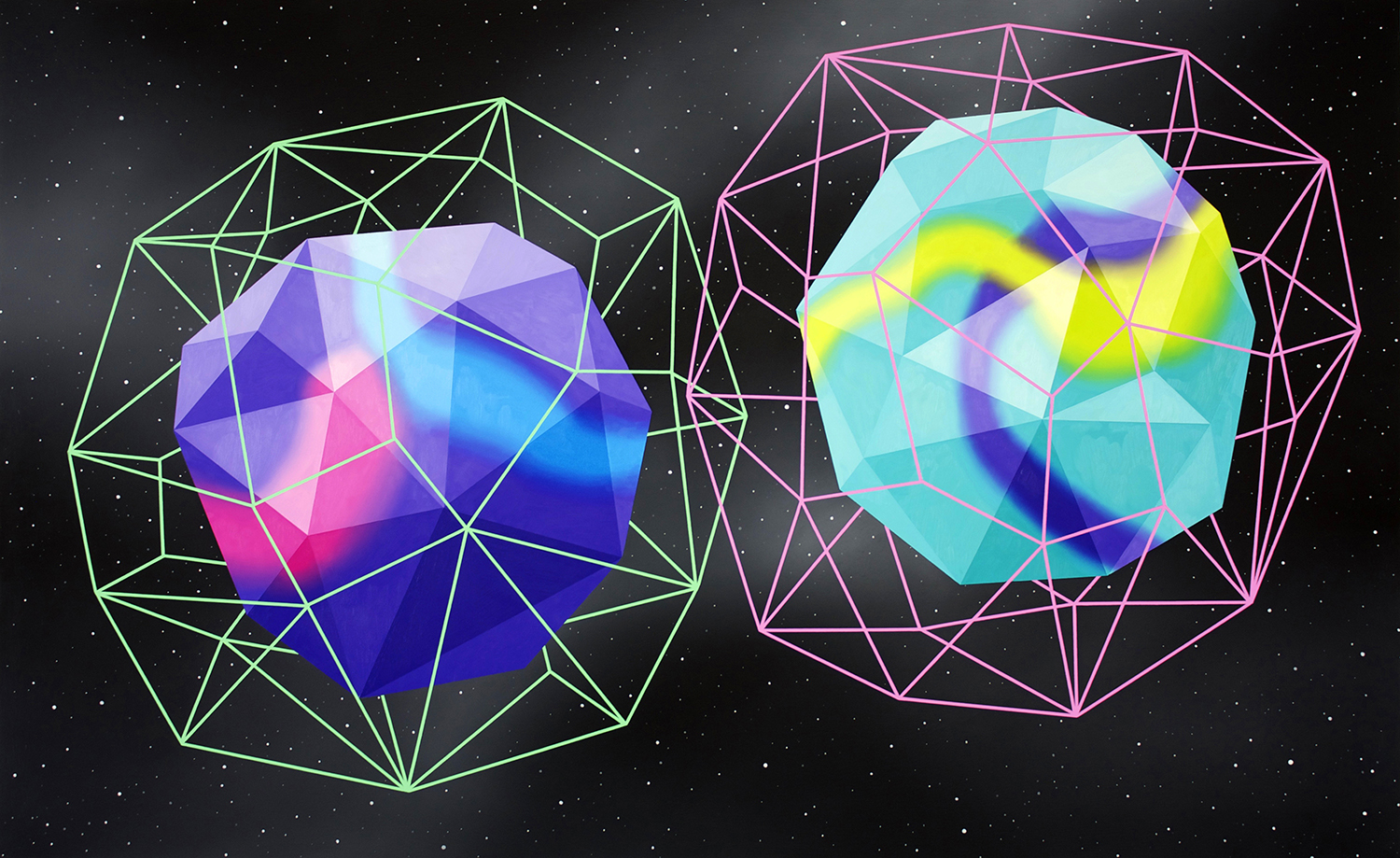 Big Little by Jaime Brett Treadwell
Founded in 1995, Jonathan LeVine Gallery is committed to new and cutting edge art. The gallery will present its annual winter exhibition featuring work by emerging artists who will exhibit for the first time in the gallery alongside established artists who have previously been shown at the venue. Titled The Shape of Things to Come, the exhibition will be a final one in New York City before relocating to Jersey City in February 2017. After twelve years of exhibiting avant-garde work in the Chelsea venue, the gallery will bring the same cutting edge aesthetic and ethos to the new one. Serving as a retrospective of the gallery's evolution and a preview of its future, it will feature works by Armando Veve, Ben Venom, Chris Berens, Jaime Brett Treadwell, Jasmine Becket-Griffith, Jeffrey Gillette, Lee Chen-Dao, Nigel Cox, Sam Gibbons, Paolo Del Toro and Peter Ferguson.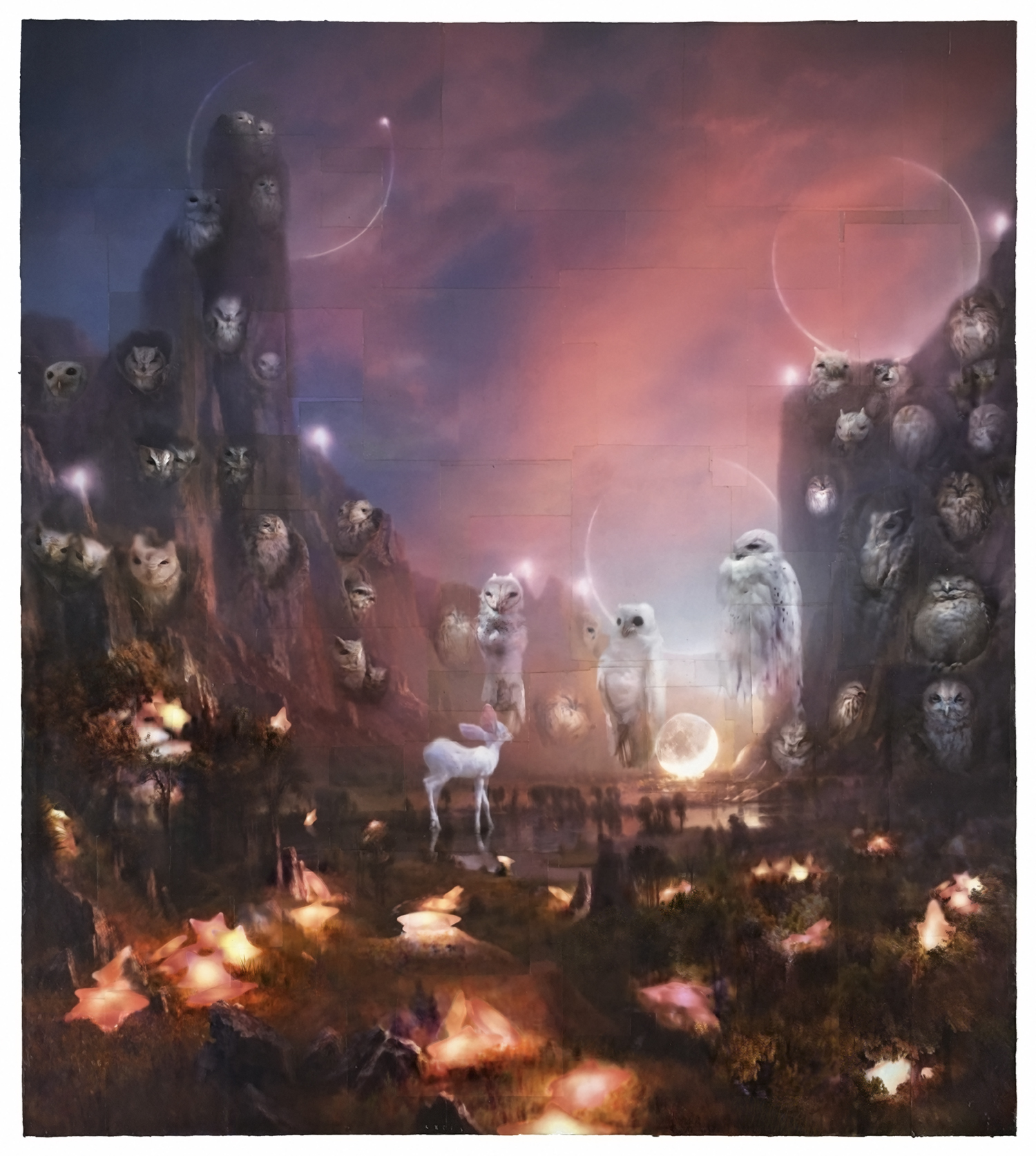 The Council by Chris Berens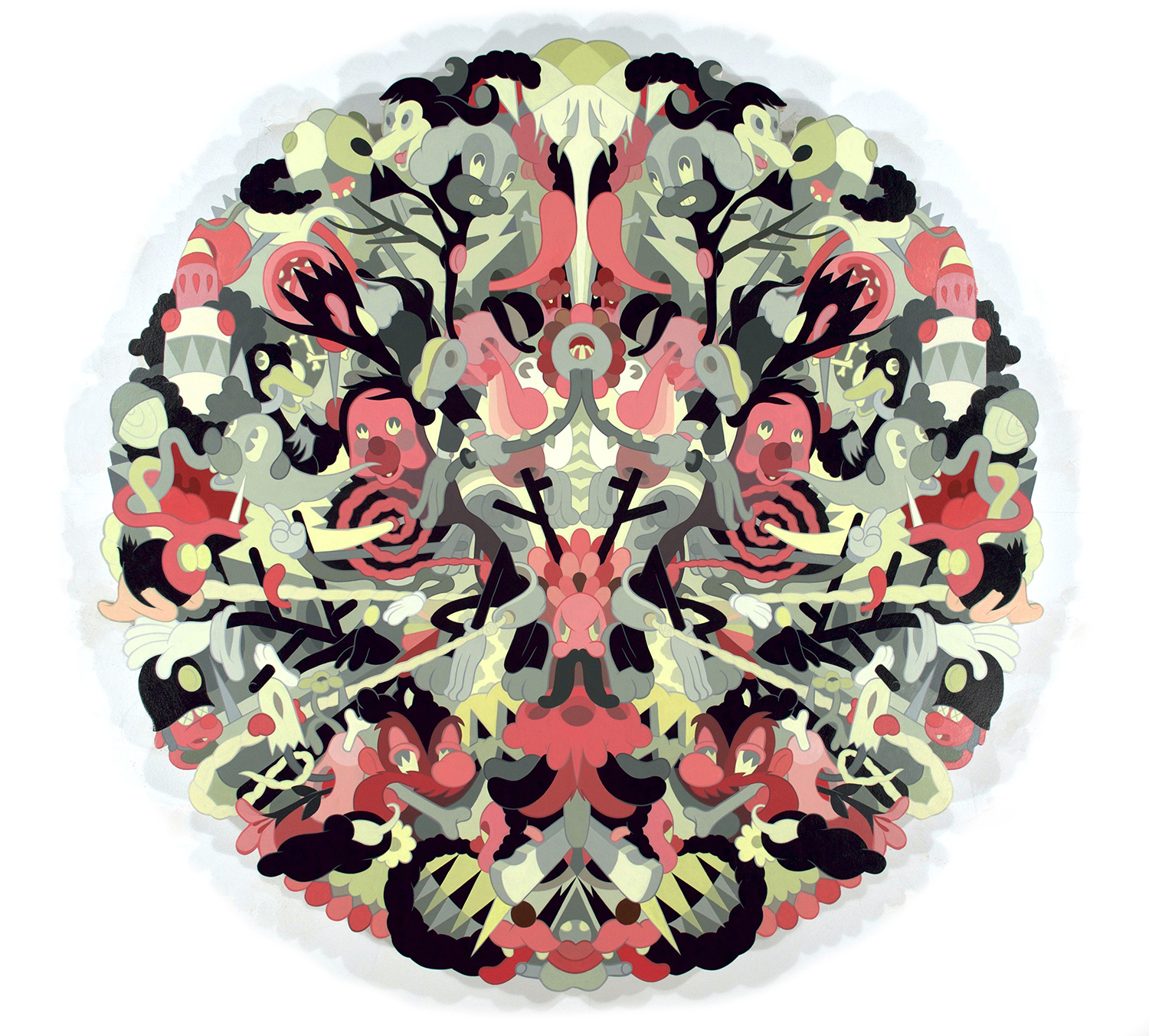 Sling by Sam Gibbons
Veve, Venom, Berens, Brett Treadwell and Becket-Griffith
The work of Massachusetts-born and Philadelphia-based illustrator Armando Veve creates highly tactile realms in his work. Focusing on quilting, the textile artist Ben Venom juxtaposed traditional handmade crafts with extreme elements found on the fringes of society. Using ink on photo paper, Chris Berens creates compellingly executed, enigmatic, and emotionally resonant paintings that feature a fantastical mélange of exotic creatures and 18th-century imagery. The recent work of Jaime Brett Treadwell leans towards a series of invented forms, which employ optical deceptions, often bending the space between ambiguity and certainty. Jasmine Becket-Griffith paints strange beings from fantasy and gothic artwork including fairies, rainbows, skulls and pirates. She tells stories with familiar characters that awaken the feelings of deep connection to the viewer.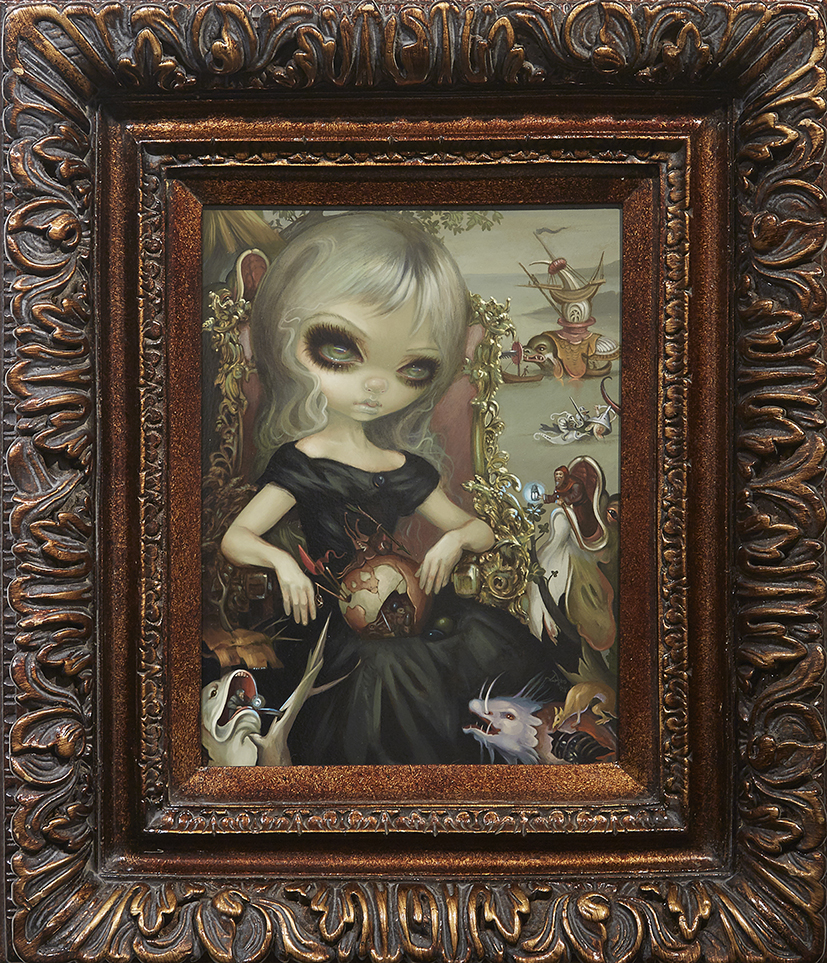 Bosch Princess by Jasmine Becket-Griffith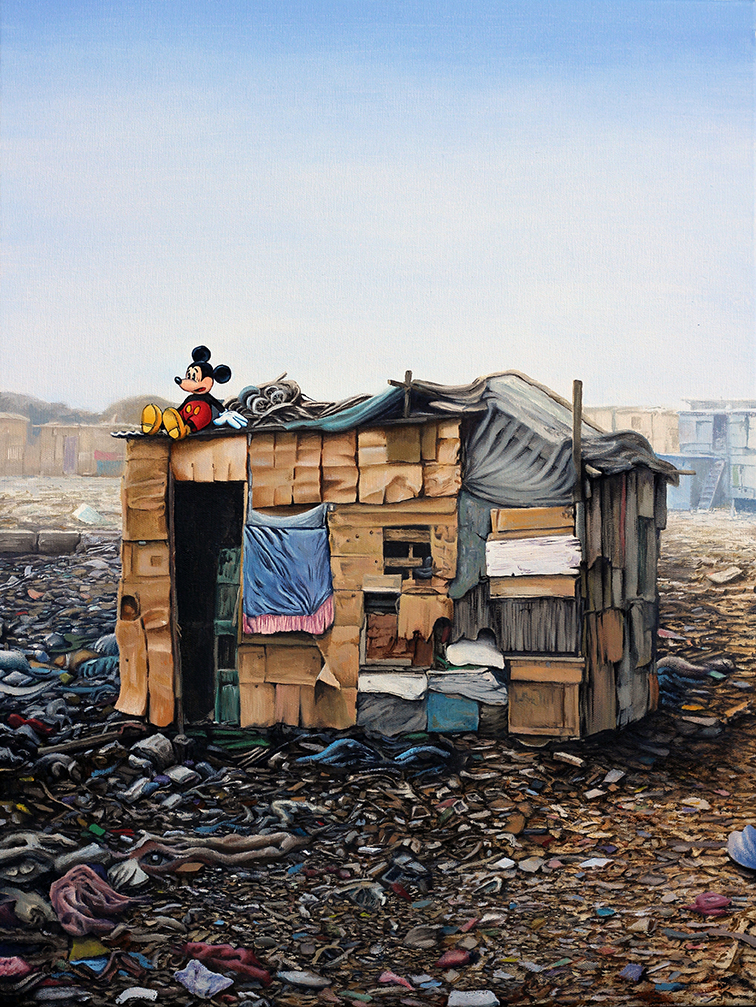 Mickey Slum Shack #3 by Jeffrey Gillette
Gillette, Chen-Dao, Cox, Gibbons, Del Toro and Ferguson
Best known for his paintings that explore the aesthetic structures and visual patterns of human settlement, Jeffrey Gillette creates satirical narratives that suggest the high level of awareness of not purely political, rather of economic, social, geographical context. A figurative painter based out of Taipei, Taiwan, Lee Chen Dao creates oil on canvas pieces and describes himself as a modern day storyteller with an old soul. Inspired by ordinary people and their everyday lives, the Irish painter Nigel Cox paints in a minimalist manner to emphasize the realistic character of his artwork. The artist Sam Gibbons creates colorful painted cartoons that explore dark themes, subverting the notions of innocence and moral value in children's entertainment. Combining realism with a grotesque cartoon aesthetics, felt sculptures of Paolo Del Toro depict bizarre, sometimes nightmarish faces and figures, yet still having a strangely inviting texture. Lastly, Canadian illustrator and painter Peter Ferguson creates work situated between fantasy, surrealism, and realism.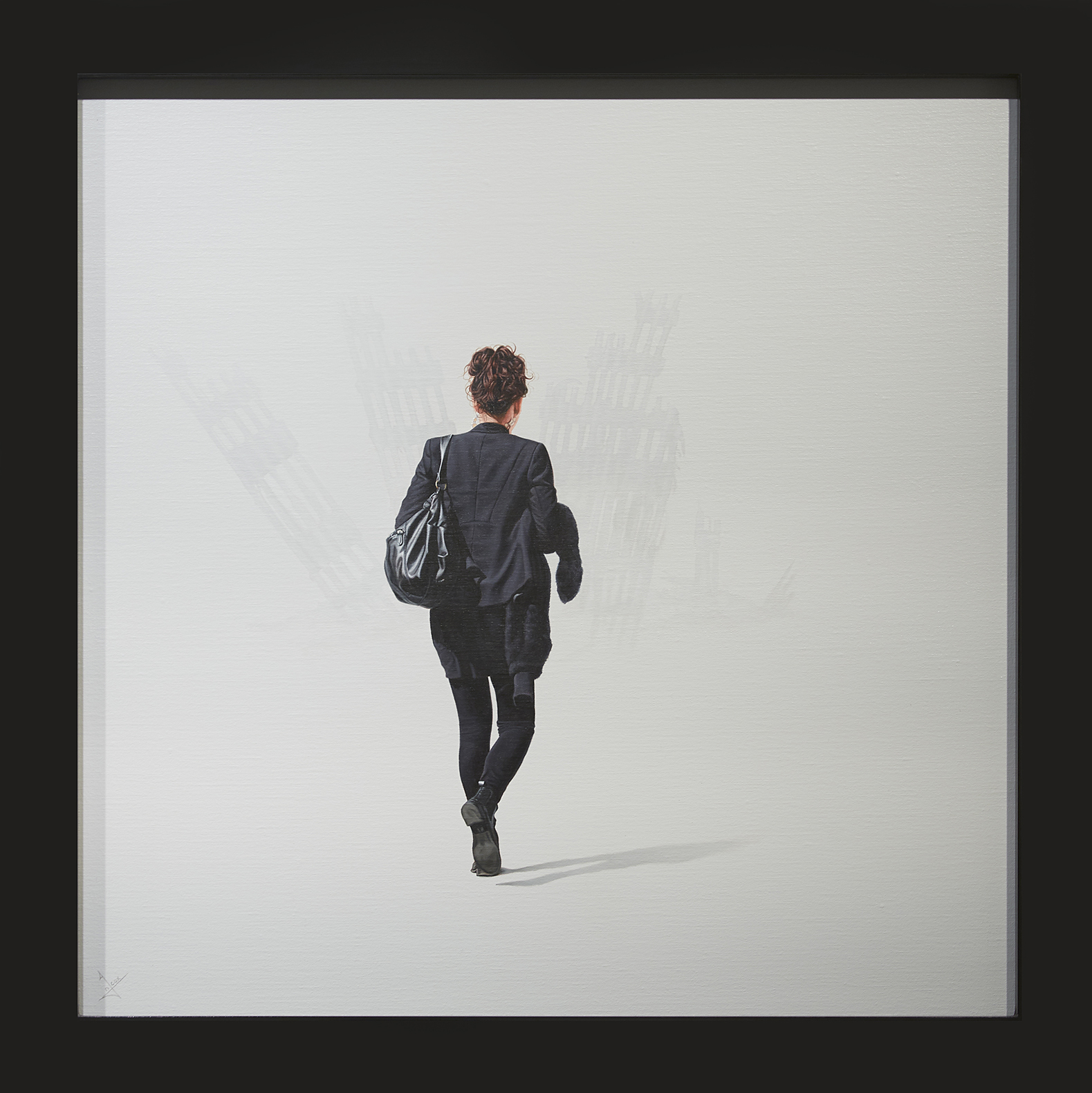 Stranger in a Strange Land by Nigel Cox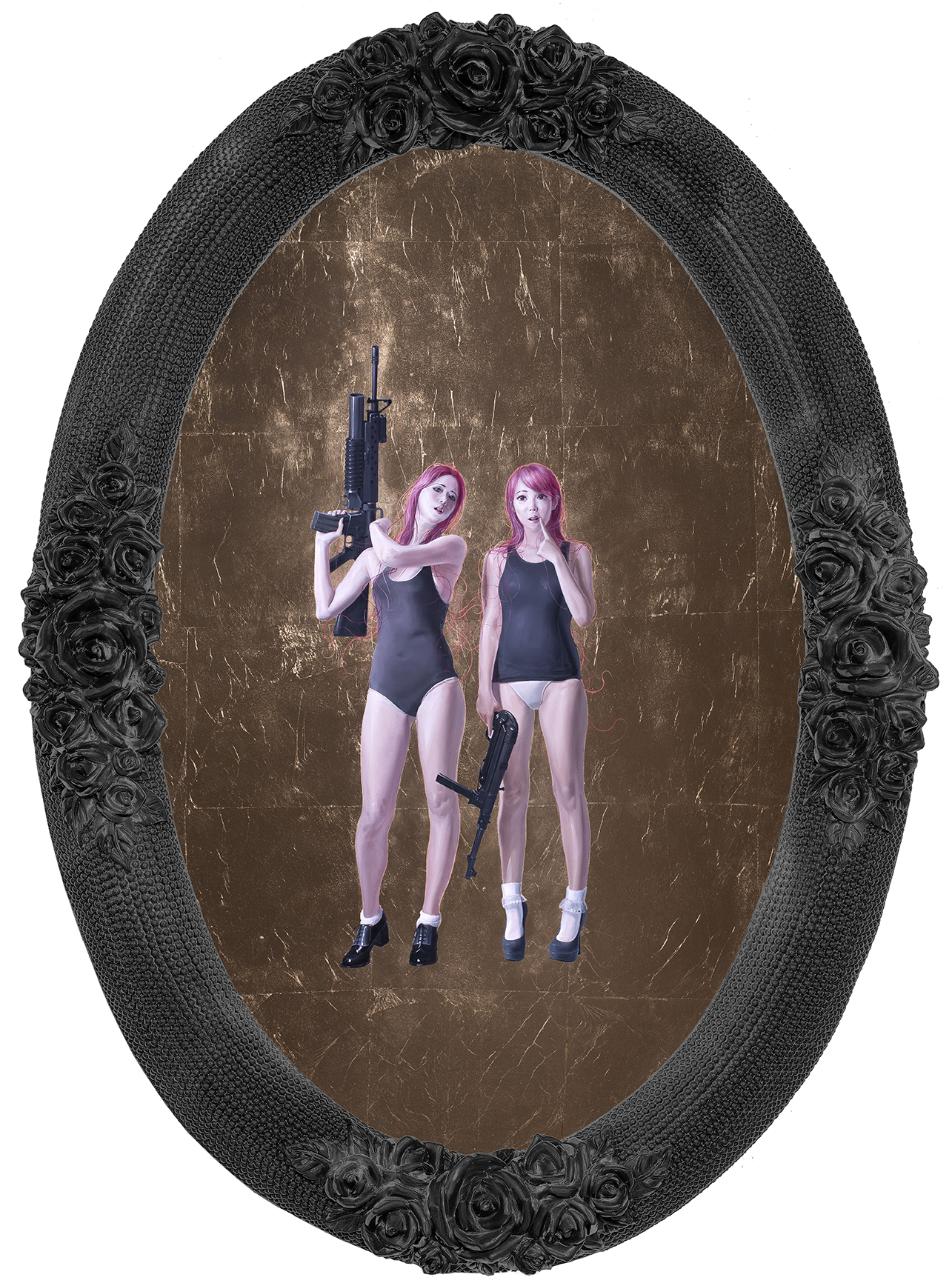 Tender Girl V by Chen Dao Lee
Winter Exhibition at Jonathan LeVine Gallery
Having an eye towards honoring and connecting with the history and context of Post War art, Jonathan LeVine Gallery contributes to the dialogue by challenging the conventions of the canon – exploring the terrain of the high/low and everything in between. The exhibition The Shape of Things to Come will be on view from January 7th until January 28th, 2017. The opening reception will be held on Saturday, January 7th, from 6 to 8pm.
Originally featured on WideWalls