Wooden Wall Sculptures by Roddy Wildeman Opening at Jonathan LeVine Gallery
Whether we realize it or not, there is a lot of sentiment, emotion, and history within the walls of buildings that surround us daily. From those thousands of years old to the ones built during the last year, more than just the basic materials were poured into their structure. Often, they've been the center of monumental happenings, both celebratory and tragic, leaving an echoing aura and inscribing the energy into the walls. Although monuments in their own right, they are often lost to time, degraded or demolished, burying a piece of history down with them. One artist has, however, devoted his artistic practice to preserving such remnants, making sculptures out of the discarded debris. Presenting such works of Roddy Wildeman in a solo exhibition, Jonathan LeVine Gallery hosts a month long show titled Intarsia Artefactos in New York.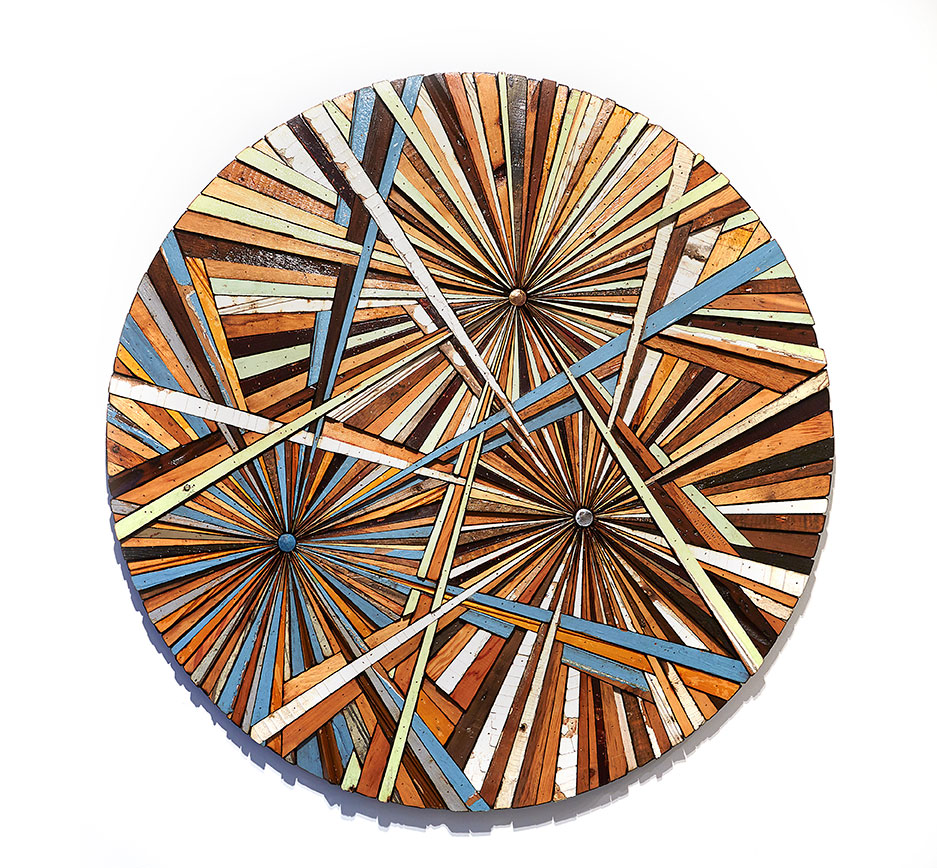 A Man of Art
Although Roddy Wildeman hasn't had any formal education, his connection to the artistic expression and its manifestation can be described as nothing else than works of art. Formerly a carpenter and a real estate agent with over 15 years of experience, Wildeman has helped people find homes as well as renovate old ones. Seeing a lot of the building material being discarded during these renovations, Wildeman saw a chance to use the pieces of history the involving families have helped form, creating an artistic practice which involved his carpentering skills, distinguished from his sculpture-focused colleagues by his unique understanding of what sculpture is and represents. Born in Long Branch, New Jersey and based in Ocean Grove for the past decade, he is a proud owner of Torche' Galerie in Belmar, New Jersey, and a director and officer of US+U (Urban Studio Unbound), a non-profit organization and gallery based in Yonkers, NY. His work has been featured in the John Peto Museum, Monmouth Museum and the Noyas Museum, as well as published in magazines and featured on national news shows.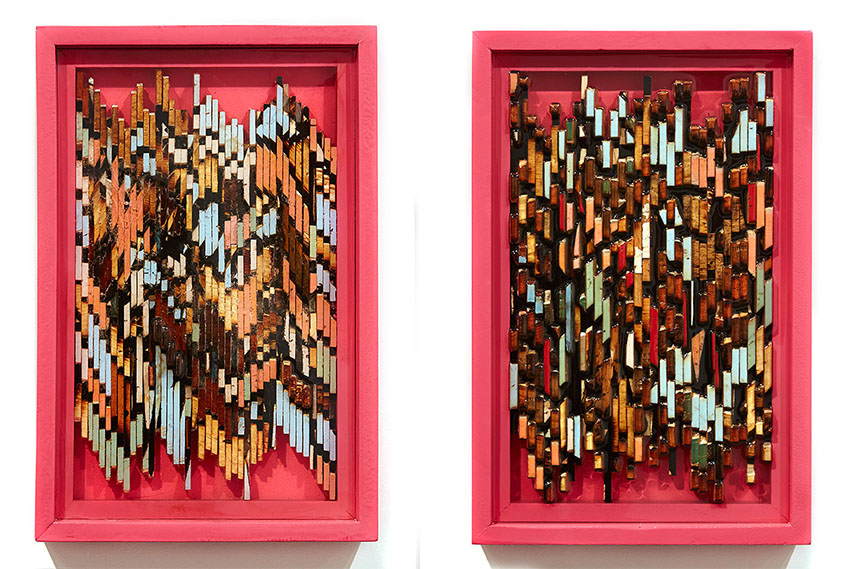 Intarsia Inlaying
Dating back to the seventh century, Intarsia stands for a wood inlaying form similar to marquetry. In a manner reminding of Intarsia, Roddy Wilderman's sculptures avert the attention to the weather-torn surfaces, as he uses solely materials fitting the description of distressed and damaged appearances. Permeated with mosaic-like features, his sculptures are made out of the discarded debris filled with emotion and sentimental value as they've made up buildings over one-hundred years old. Speaking of his empathic link to these pieces, as well as the inspiration behind it, Wilderman says: "There is something about knowing these items have been cherished that inspires me. I feel an intimate connection working with these materials knowing they have passed through the hands of others… My pieces are created with my own hands but have century's worth of history within them." Preserving not just the environment through this "recycling" process, but history and legacy, Wildeman creates amazing art with multi-dimensional value.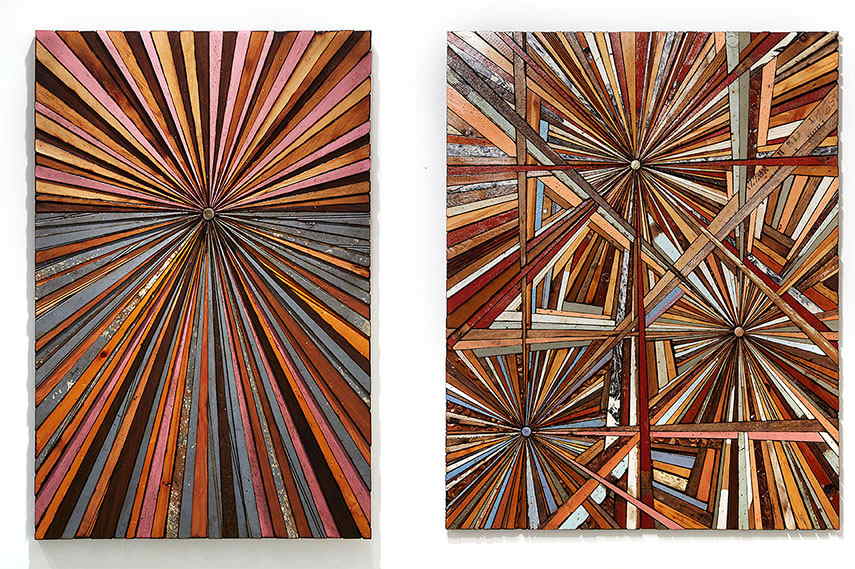 Roddy Wilderman Exhibition at Jonathan LeVine Gallery in New York
With over 15 years of experience as a carpenter and a real estate agent, Roddy Wilderman has perfected his woodwork craft while establishing a connection with the history of the discarded house material which inspired him. Although without any formal artistic education, his artistic expression draws from the emotion, inspiration and carpentry skills. Talking about the value of the materials, Wilderman states: "For generations, people have lived, loved and died in the presence of these materials," and in a month-long exhibition, viewers get to feel the energy of these pieces combined into an artistic practice. Starting February 25th, with an opening reception from 6 – 8PM, the Jonathan LeVine Gallery presents a solo exhibition of work by Roddy Wildeman that will be on view until March 26th, 2016.