In collaboration with Mana Urban Arts Project and Jonathan LeVine Gallery,  Austrian artist Nychos painted a mural at the Ice House, a building located near the approach to the Holland Tunnel in Jersey City. Titled Anatomy of the Empires Eagle, this large-scale piece depicts an eagle and a snake in the artists renowned transparent aesthetic, displaying their insides for all to see.
Nychos recently told PRØHBTD, "Being confronted with the insides of an animal at such early age had a profound effect on me visually. It fascinated me to see how living organisms are built and how different layers make up their body. To me, this has a certain aesthetic value which I like to show with my art…The reactions from people to my art vary. Some people consider what I do scary, but if I watch a kid looking at my art, they are not frightened but really interested in it. That is kinda my approach."
Mana Urban Arts Project: NYCHOS at The Ice House from Jonathan LeVine Gallery on Vimeo.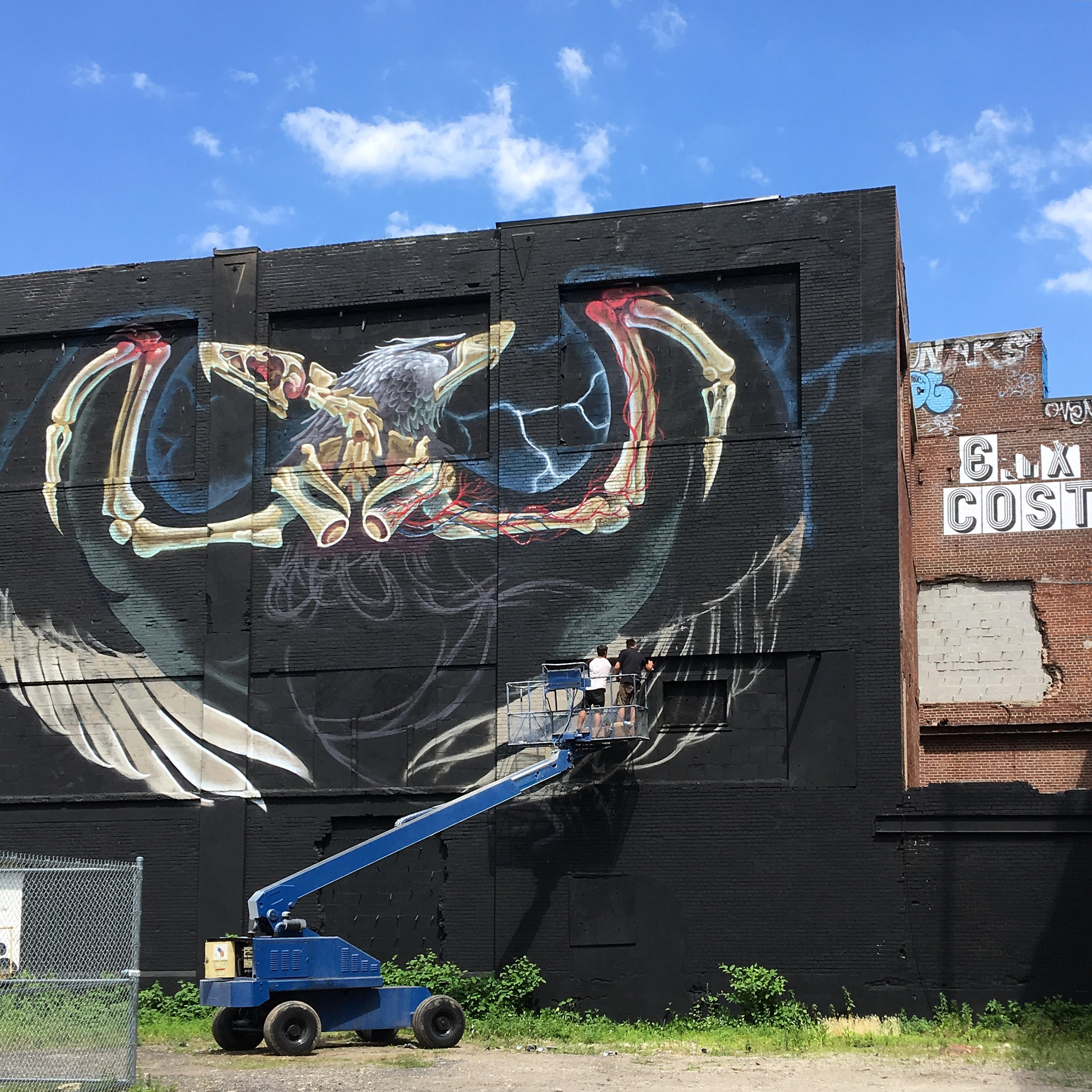 Image courtesy of Karin du Maire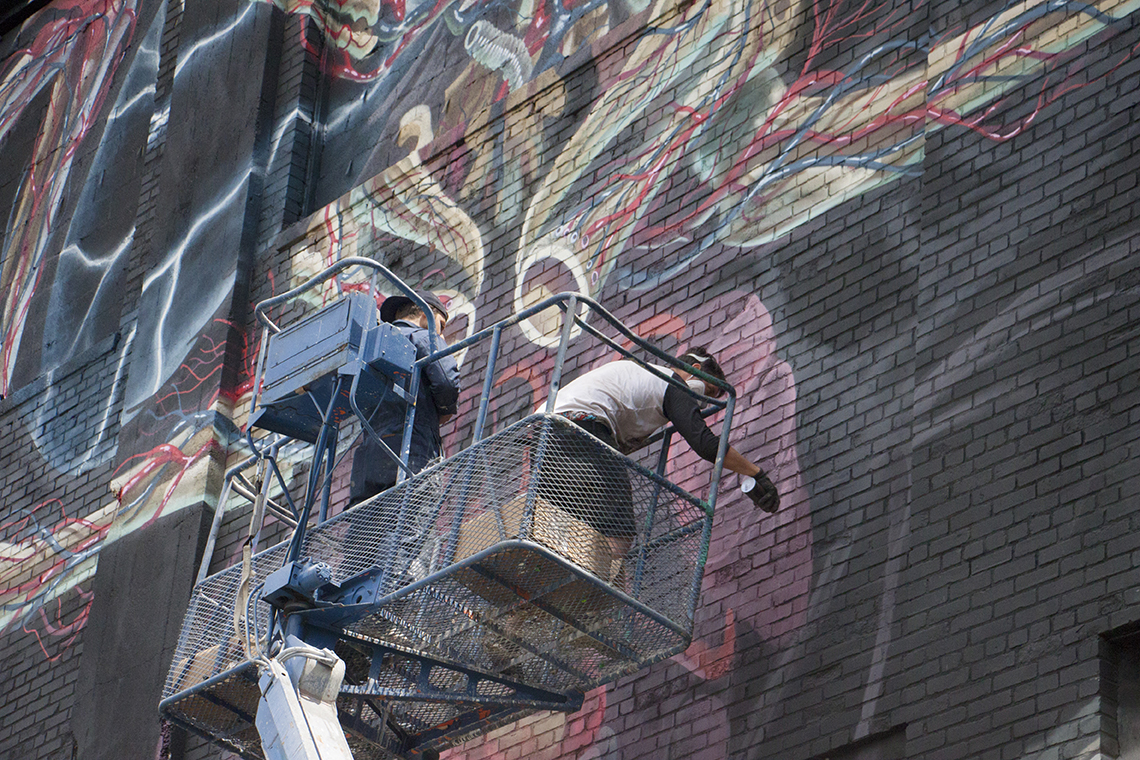 Image courtesy of Uyen Cao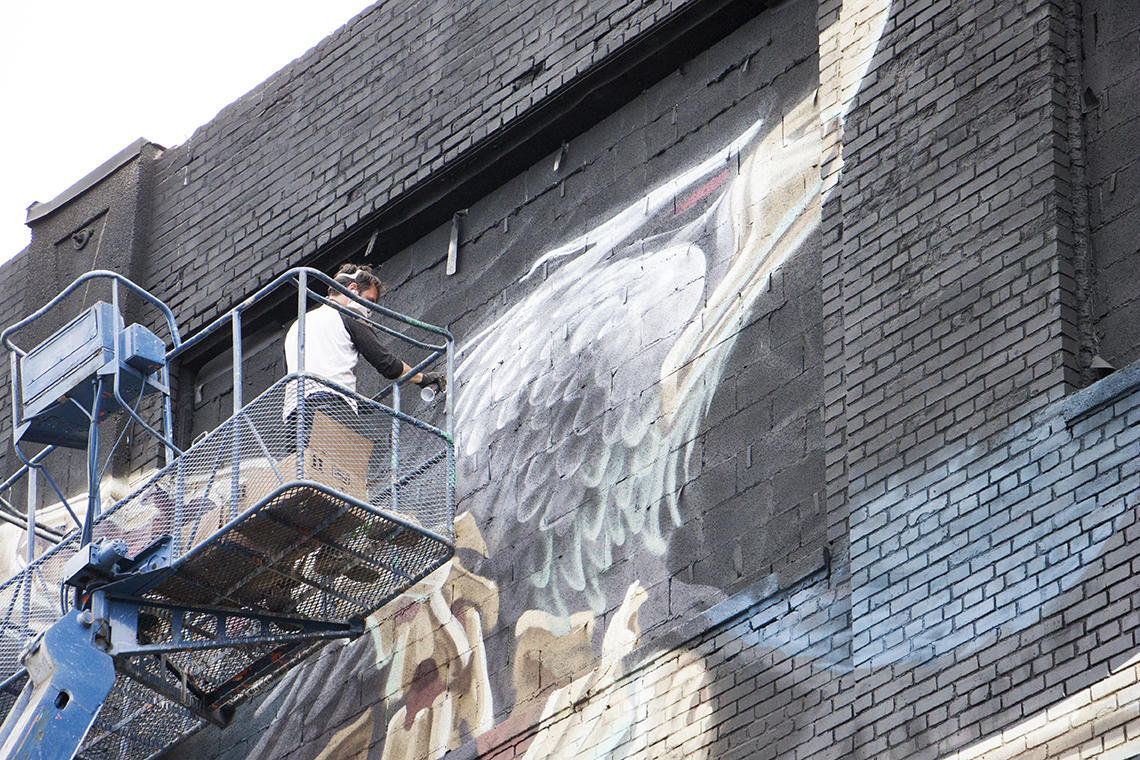 Image courtesy of Uyen Cao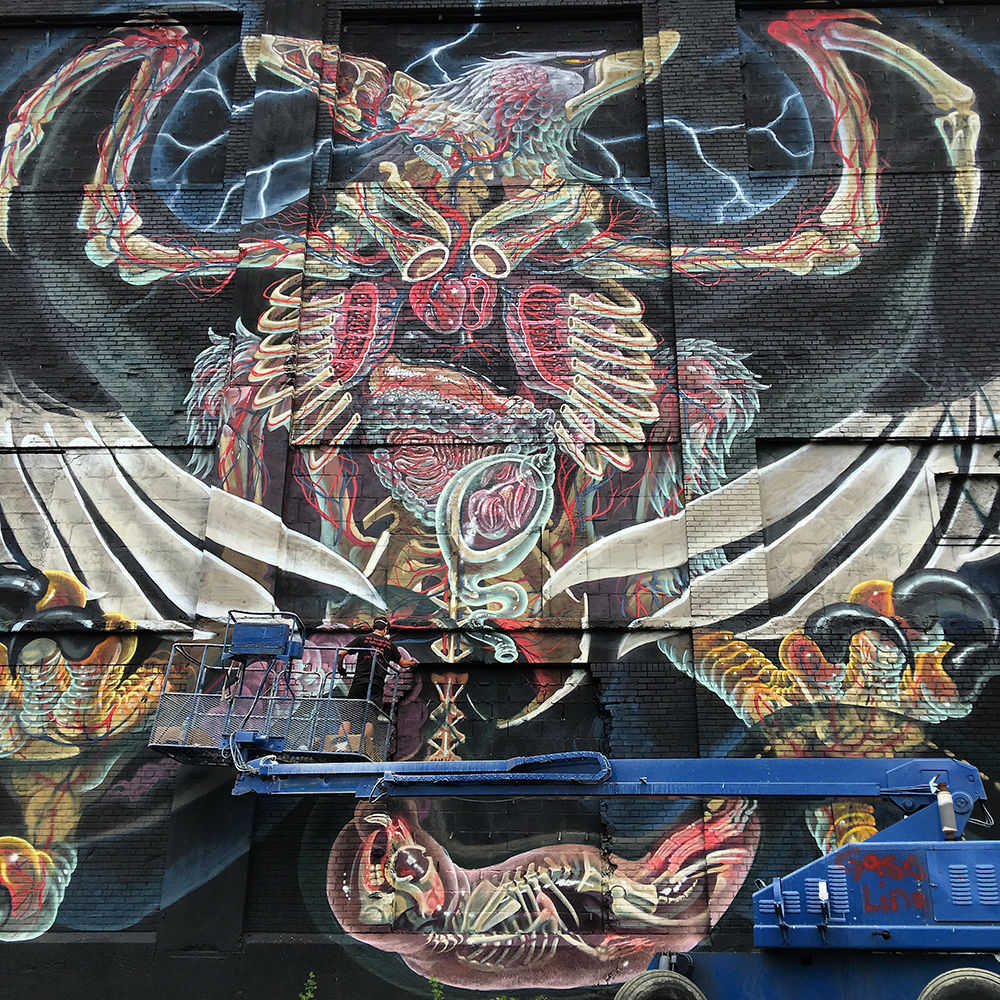 Image courtesy of Karin du Maire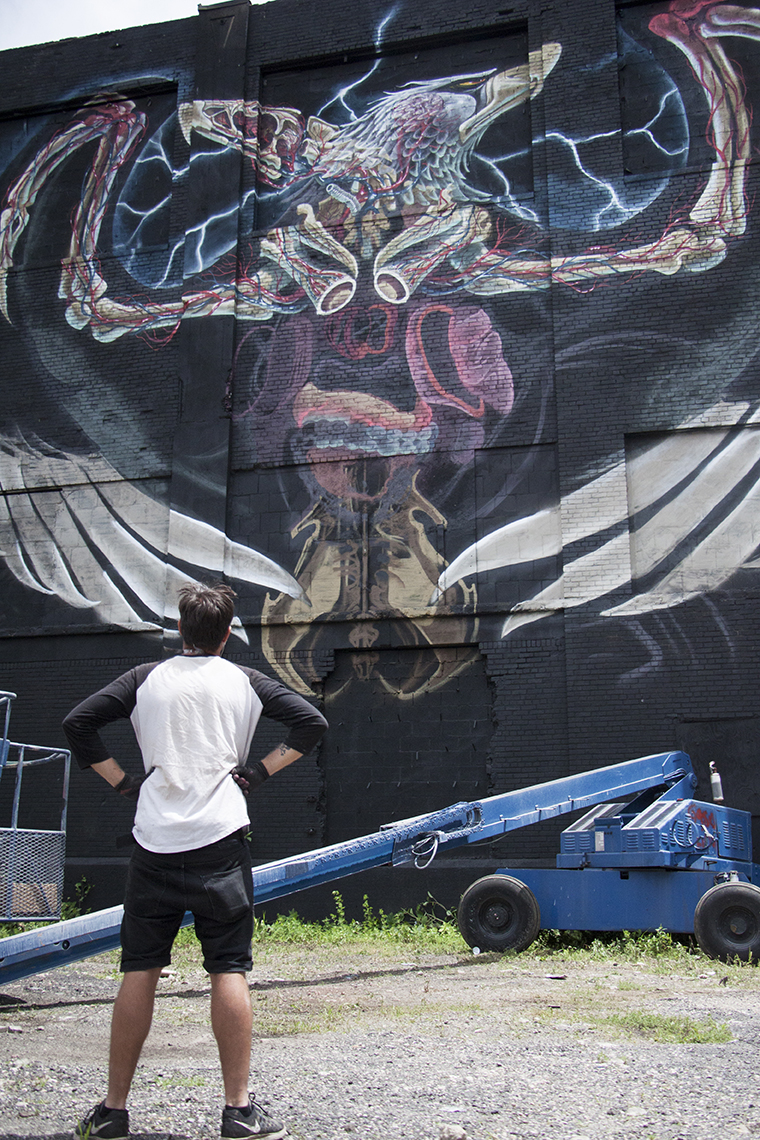 Image courtesy of Uyen Cao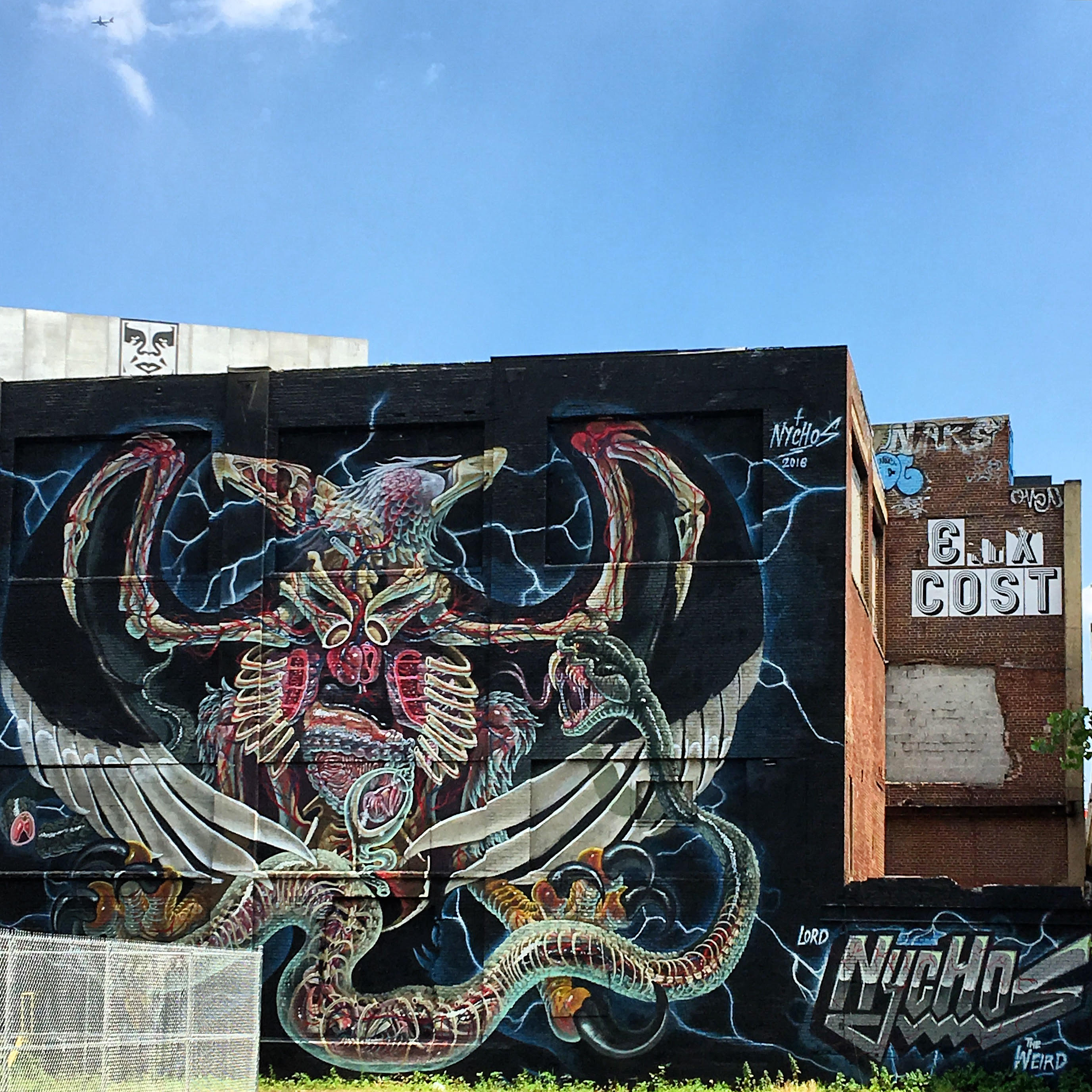 Image courtesy of Karin du Maire