KORALIE'S TRIPPY FOLK PRECISION IS HARMONIZED FOR "INDIGO BLOOD PROJECT"
All photos (photo © Jaime Rojo)
Former French Street Artist Koralie is currently having an extensive solo gallery show of paintings, sculpture and installation with Jonathan LeVine Projects in Jersey City, and her geisha is not hard to find – at least her sunny spirit is here.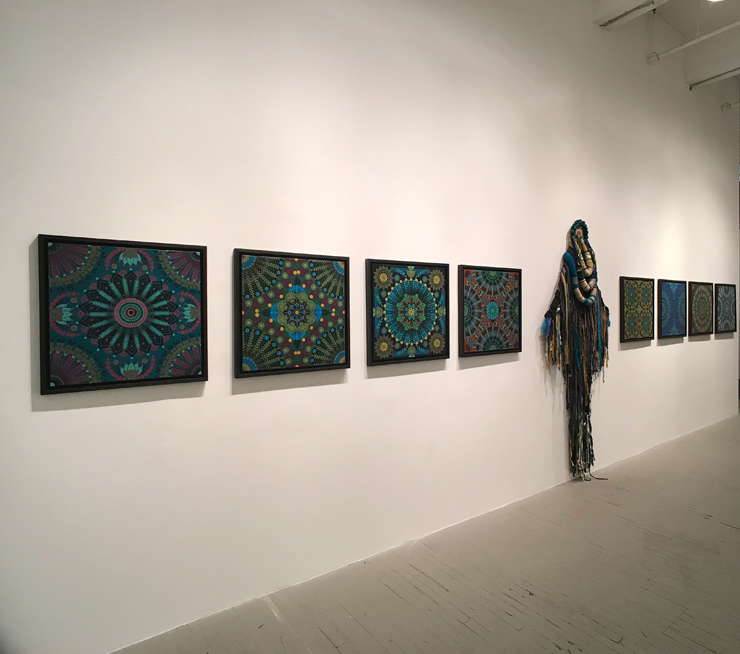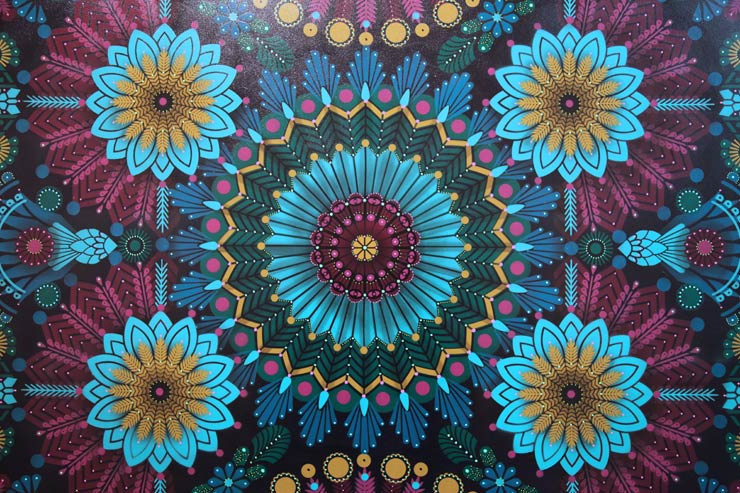 The signature Japanese musical and dance entertainer she brought to the streets in the 2000s could be seen as an early influencer for these precise folkly patterned pieces – along with Russian nesting dolls, eastern European braided maidens, the occasional samuri.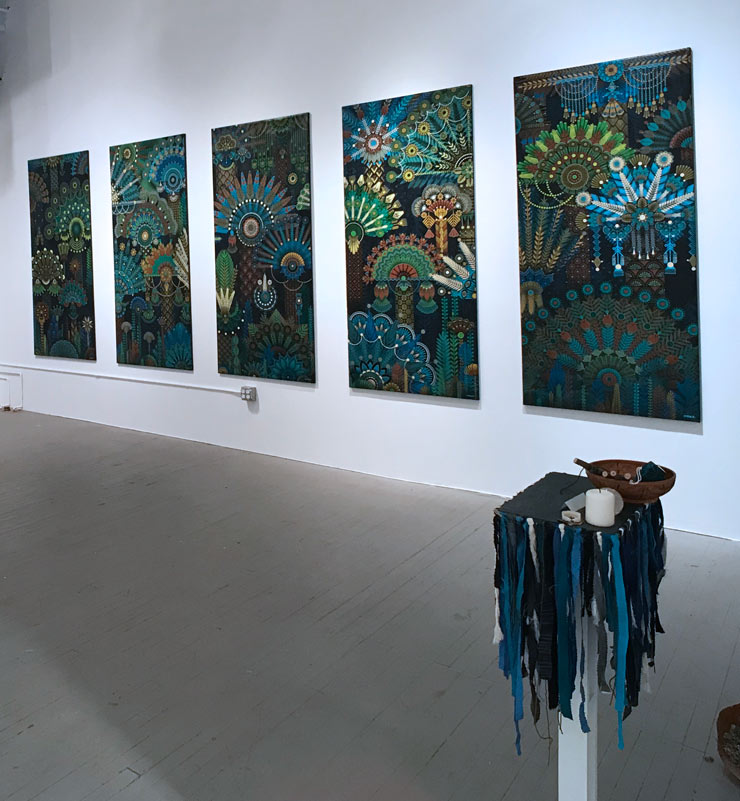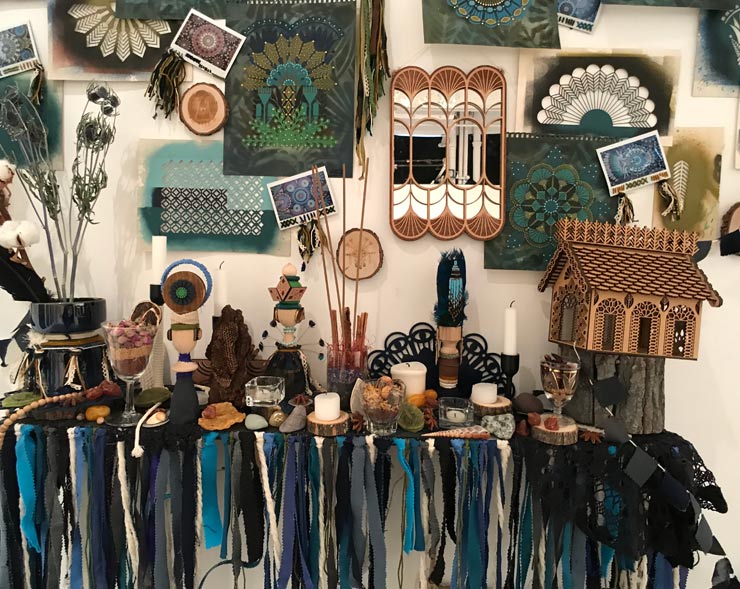 Most striking as you walk through this ordered colliding of patterns, colors, and laser cut texture, is the sense that symmetry can make order of the effusion; a series of rhythmically visual punctuations that almost become audio, and almost dance.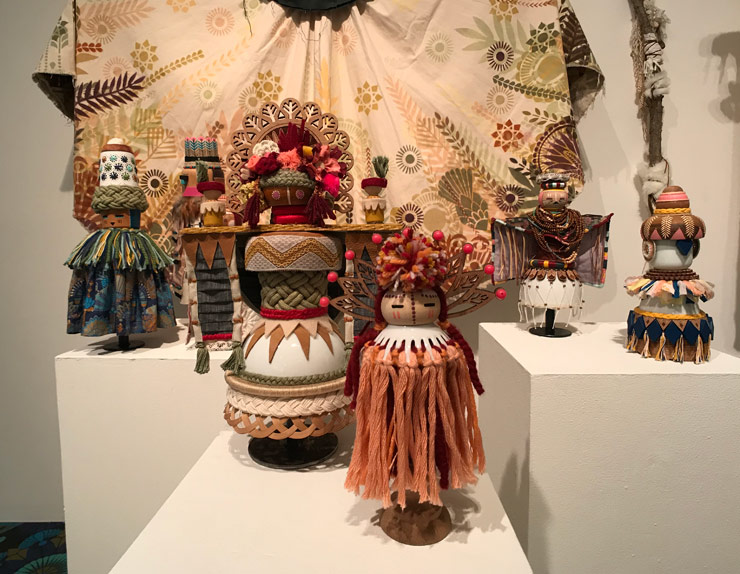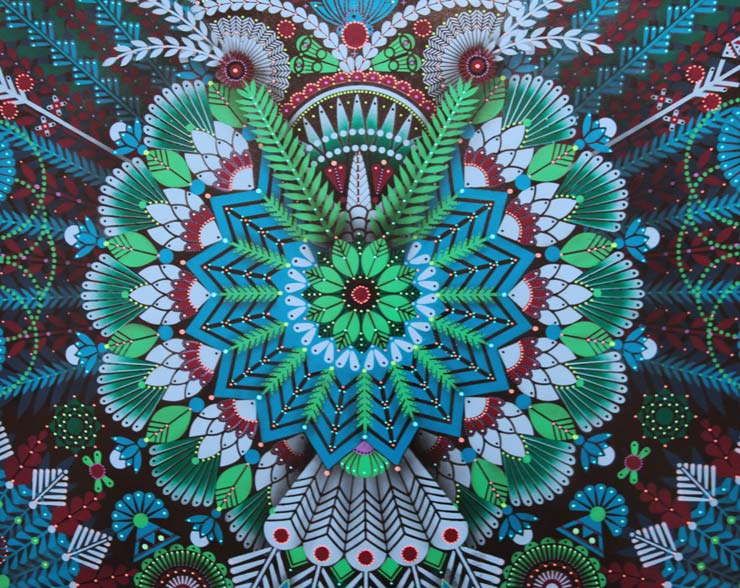 The influences emanate from the childhood fantasies of ornamented cultural traditions including Japanese, Russian, and Hopi, but here they are trippily lifted and re-combined with one another through the ordered graphic vision of Koralie, detached from their heavier origins and free to make new friends.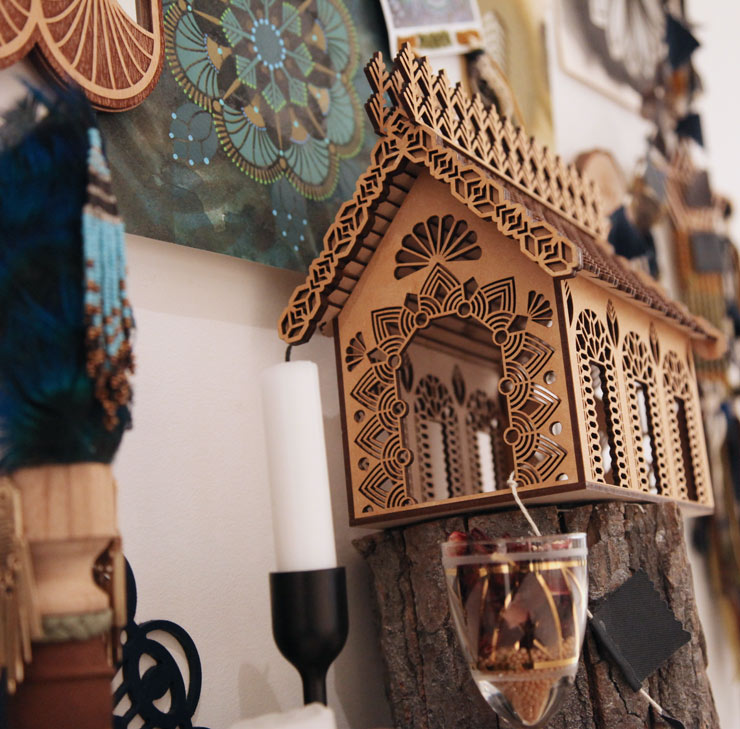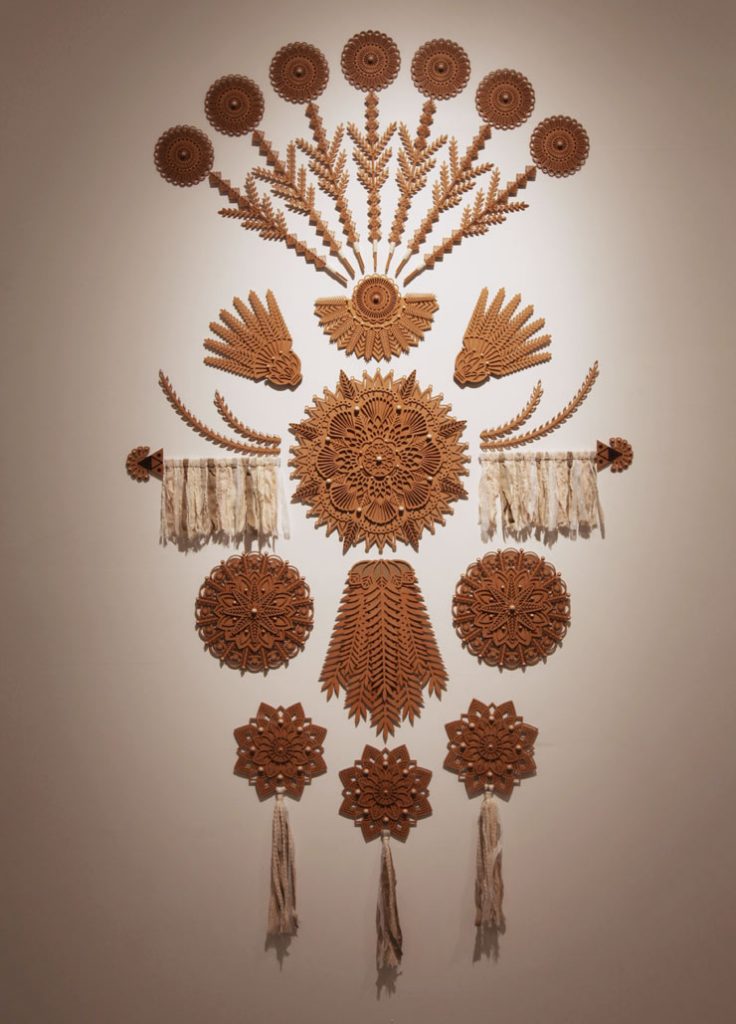 Originally featured on Brooklyn Street Art