Juxtapoz Clubhouse Recap
Last week during Art Basel,  Juxtapoz Magazine opened the Juxtapoz Clubhouse, an immersive artist retreat and exhibition space in Miami's Wynwood District.  Located at Mana Wynwood and with the help of Mana Urban Arts Project, the Clubhouse included our group exhibition A Conversation Between Friends (details below), as well as installations by Swoon and Dennis McNett, site-specific work by Olek, Alex Yanes and Low Bros, a book and print shop operated by 1xRUN, and many other interactive components.  With the goal of bringing longtime friends and collaborators together under one roof, this project celebrated the wide-ranging world of contemporary art and showcased its different genres.  The Juxtapoz Clubhouse also hosted nightly events, all of which were free and open to the public, culminating in Swoon's birthday celebration with the beats of DJ Diabetic aka Shepard Fairey.
A Conversation Between Friends expanded upon the Clubhouse theme of togetherness by bringing together a large group of artists that transcend genres. Despite their differing aesthetics and preferred mediums, this close knit community speaks the same cutting edge visual language through paintings, drawings, installations and mixed-media work.  Exhibiting artists include Adam Wallacavage, Alex Gross, Andrew Hem, Andy Kehoe, Ben Tolman, Brett Amory, Dan Witz, Dennis McNett, Dylan Egon, Eloy Morales, Erik Jones, Gary Taxali, Glenn Barr, Handiedan, Haroshi, Hush, Ian Francis, James Bullough, Jamie Adams, Jeremy Geddes, Joel Rea, Josh Agle (Shag), Juan Francisco Casas, Ludo, Martin Wittfooth, Masakatsu Sashie, Rostarr, Shepard Fairey, Tara McPherson and Tristan Eaton.
Check out photos from the Clubhouse below and email sales@jonathanlevinegallery.com regarding availability of work from A Conversation Between Friends.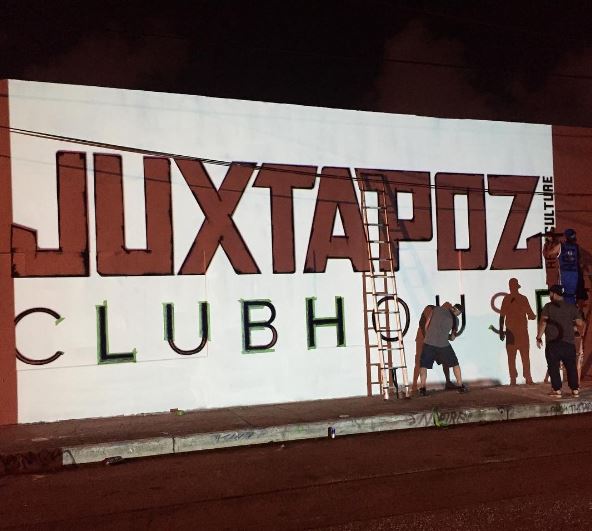 Night before the grand opening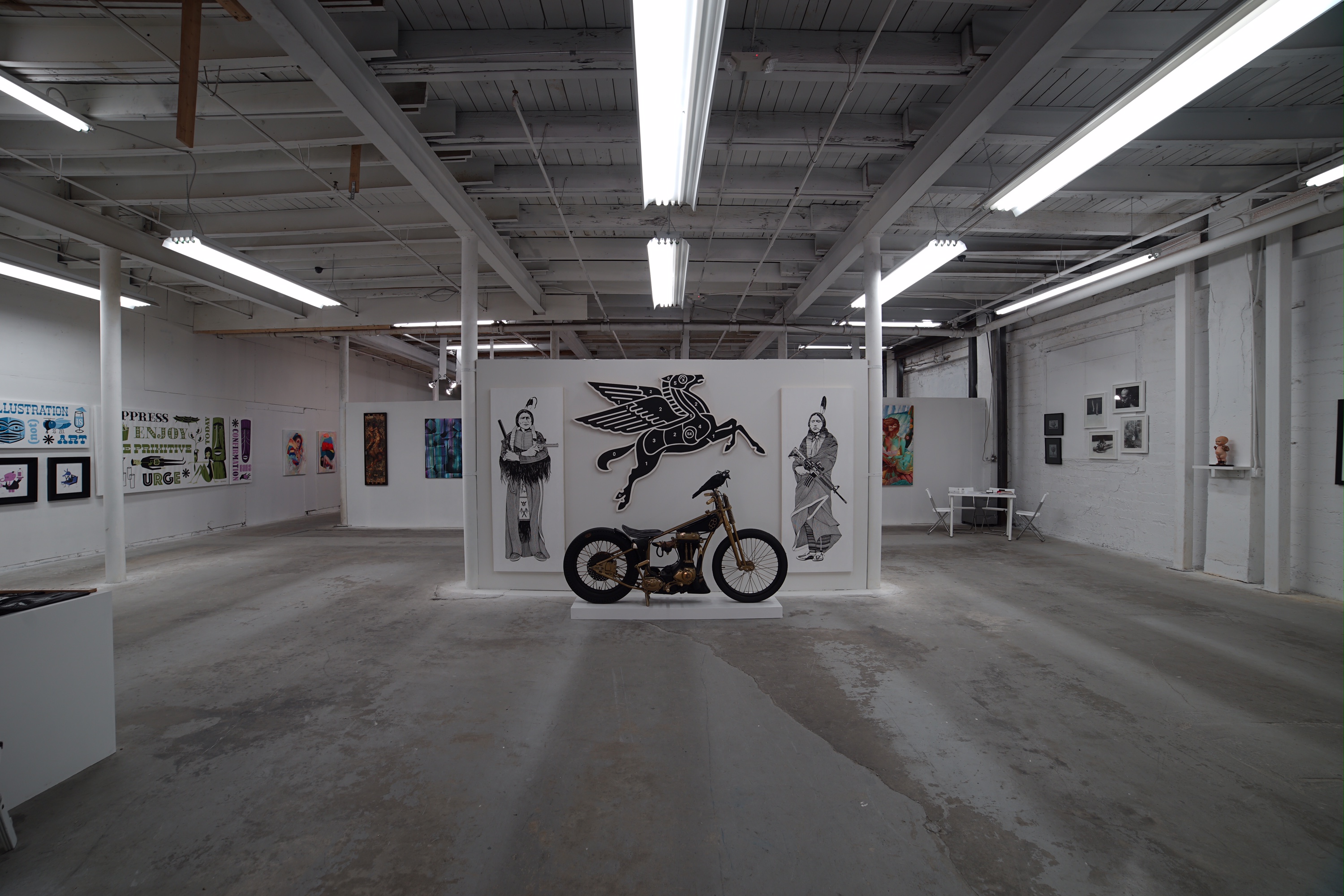 Installation shot of A Conversation Between Friends. Image courtesy of Daniel Weintraub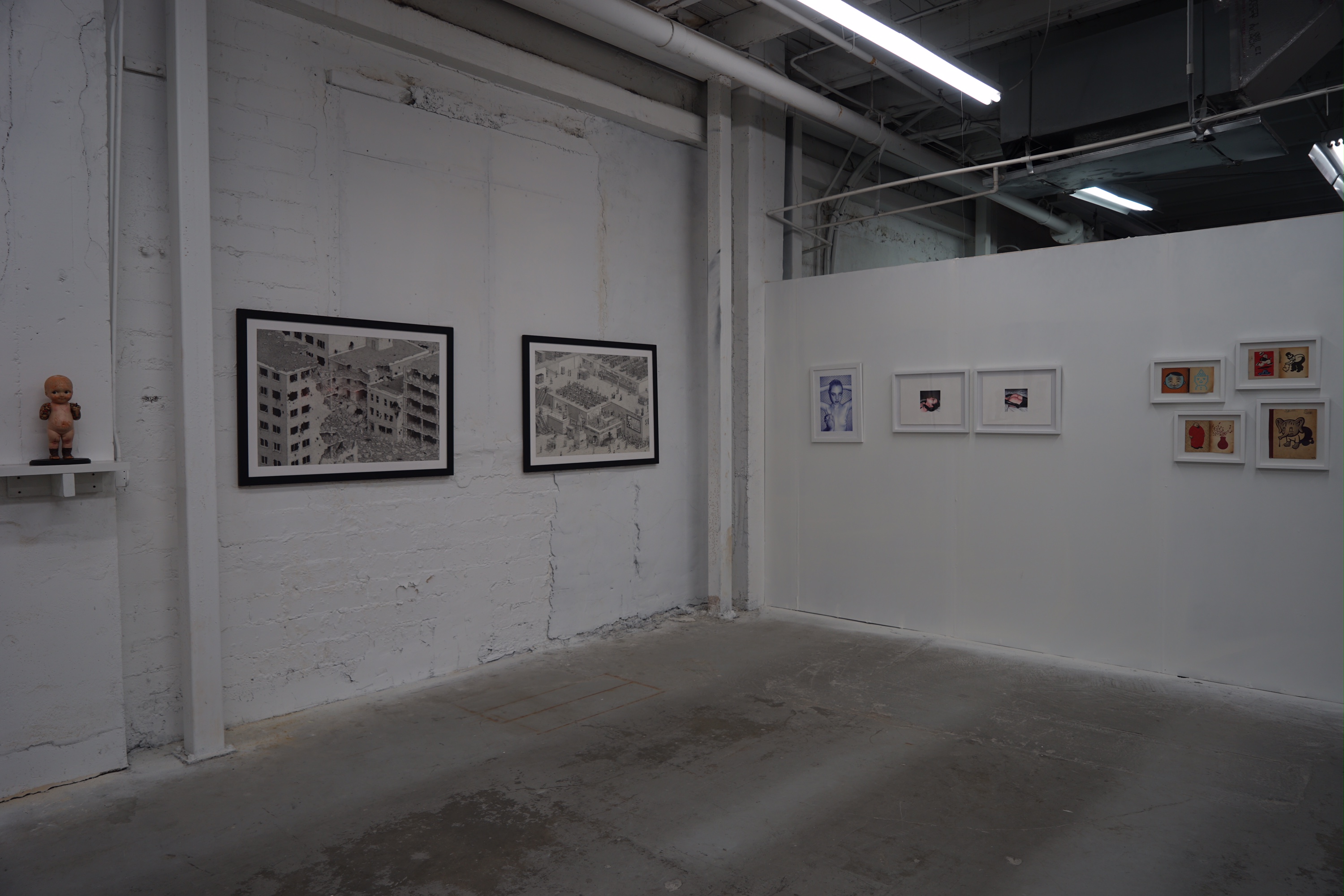 Installation shot of A Conversation Between Friends.  From left to right: work by Haroshi, Ben Tolman, Juan Francisco Casas and Gary Taxali. Image courtesy of Daniel Weintraub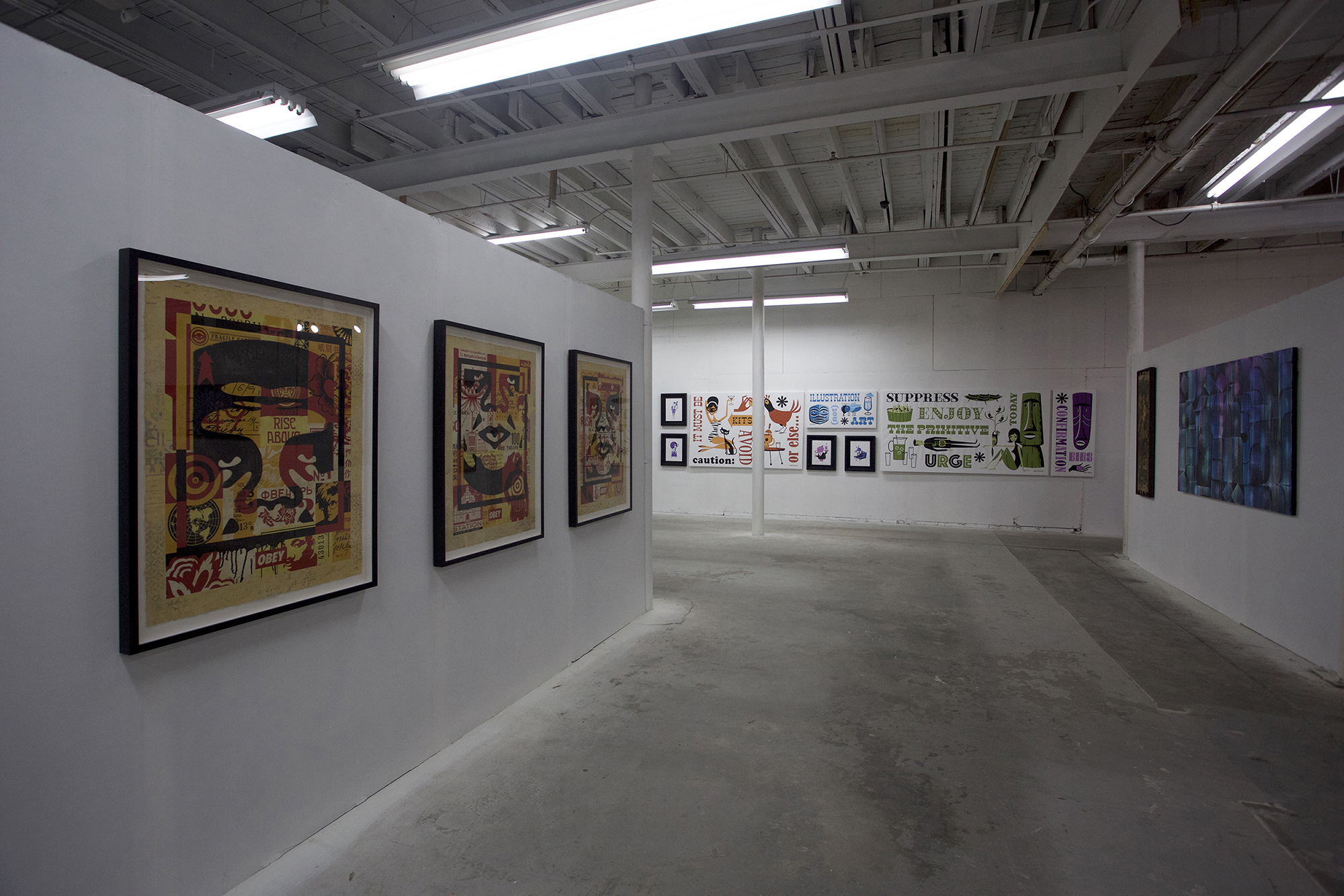 Installation shot of A Conversation Between Friends.  From left to right: work by Shepard Fairey, Josh Agle (Shag), Handiedan and Rostarr. Image courtesy of Daniel Weintraub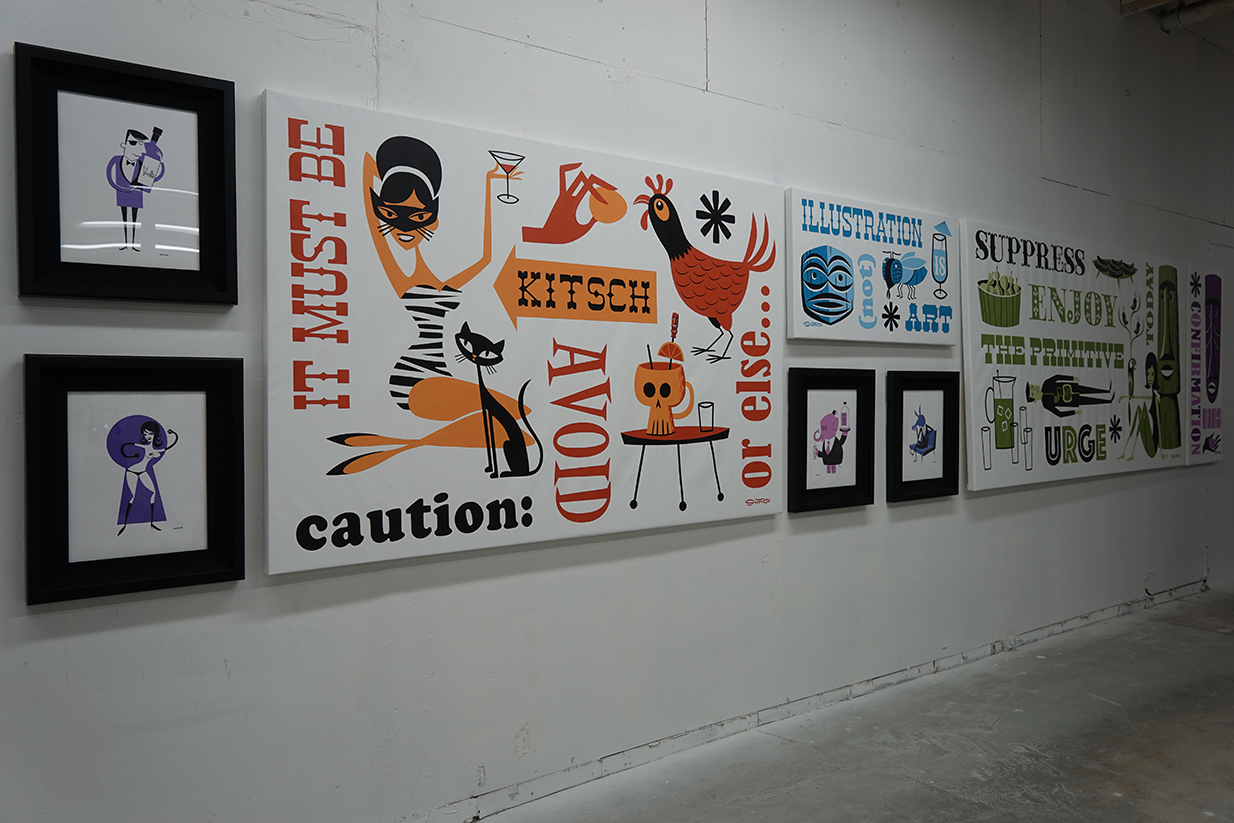 Installation shot of A Conversation Between Friends. Work by Josh Agle (Shag). Image courtesy of Daniel Weintraub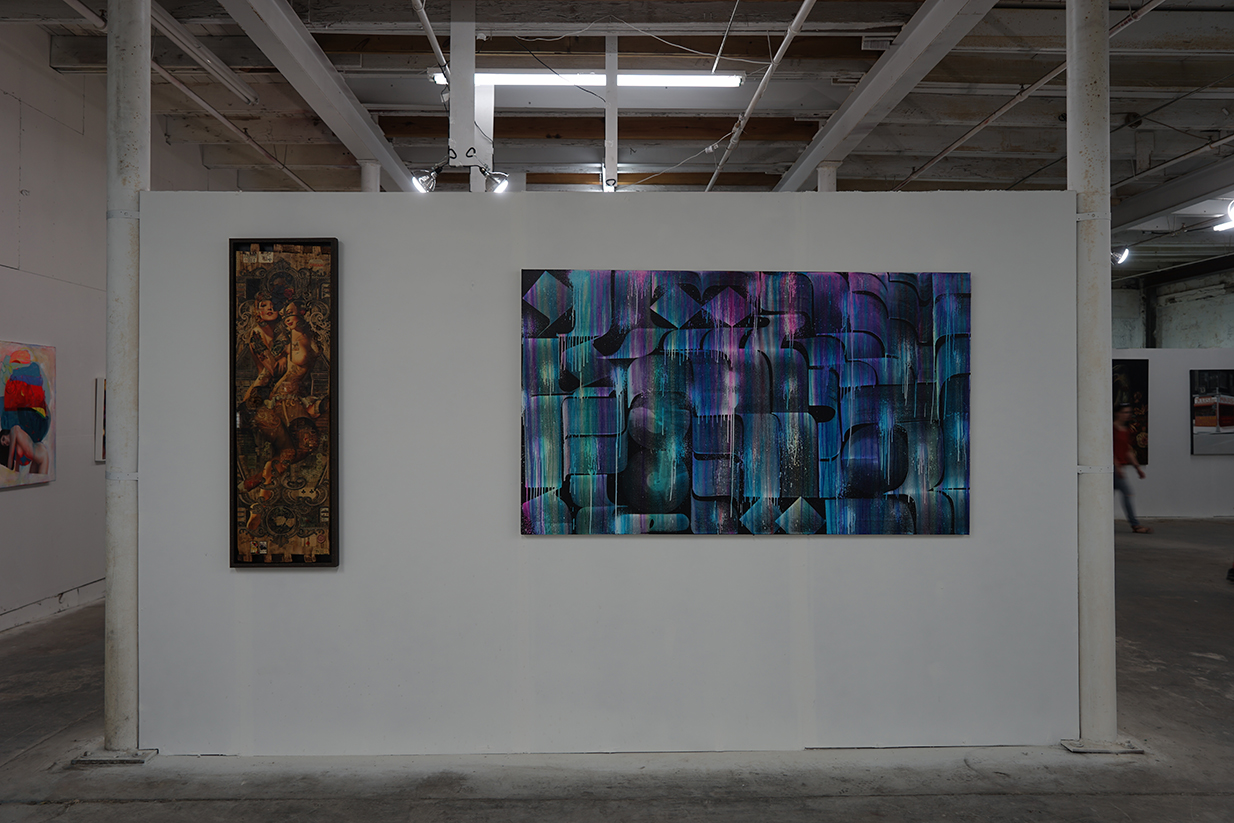 Installation shot of A Conversation Between Friends. From left to right: work by Handiedan and Rostarr. Image courtesy of Daniel Weintraub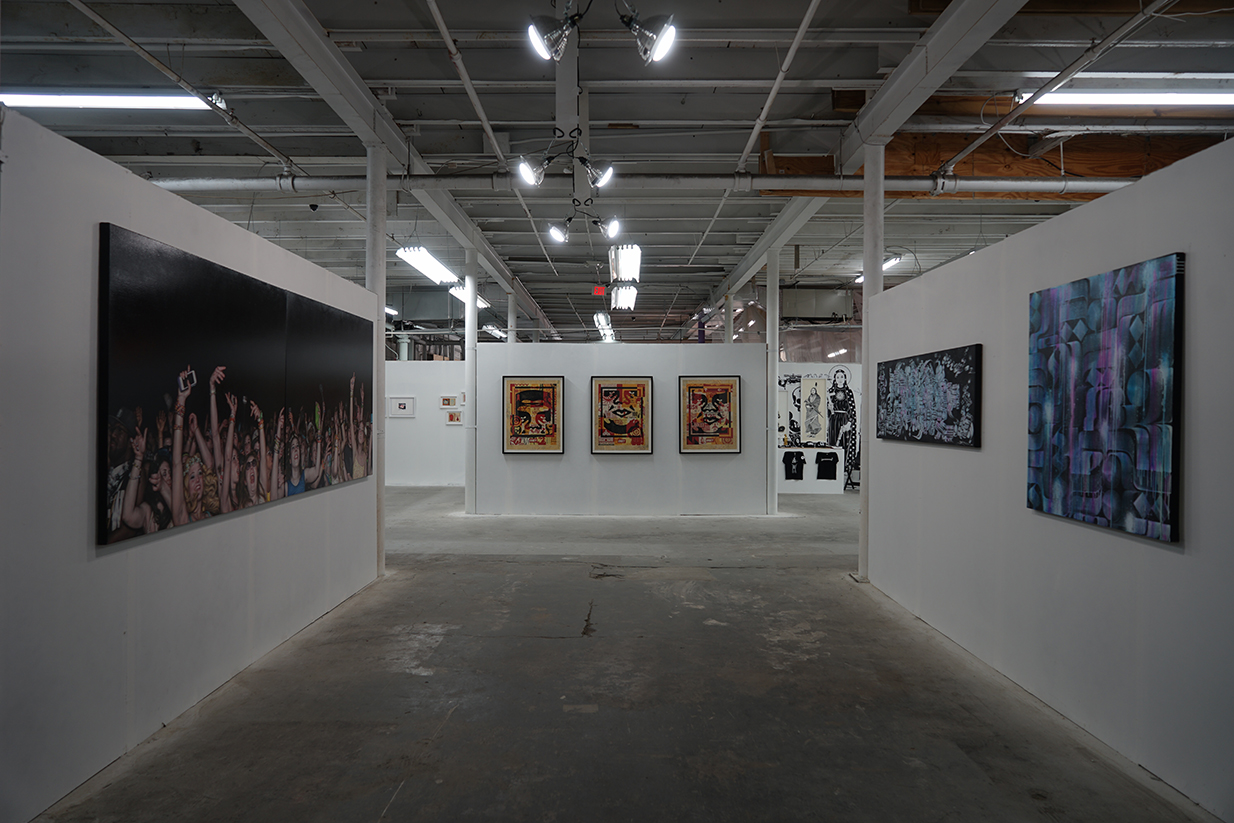 Installation shot of A Conversation Between Friends. From left to right: work by Dan Witz, Shepard Fairey and Rostarr. Image courtesy of Daniel Weintraub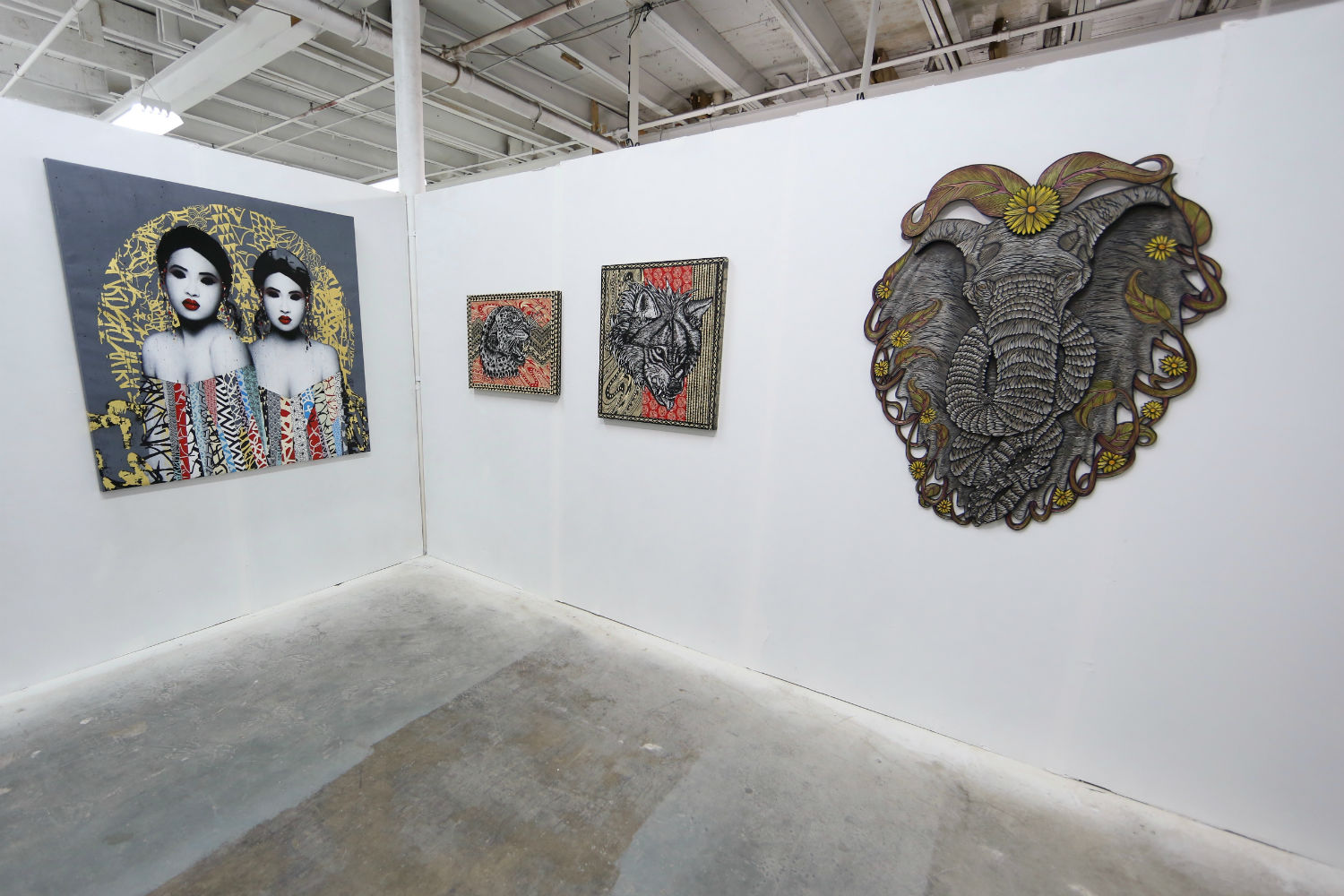 Installation shot of A Conversation Between Friends. From left to right: work by Hush and Dennis McNett. Image courtesy of Todd Mazer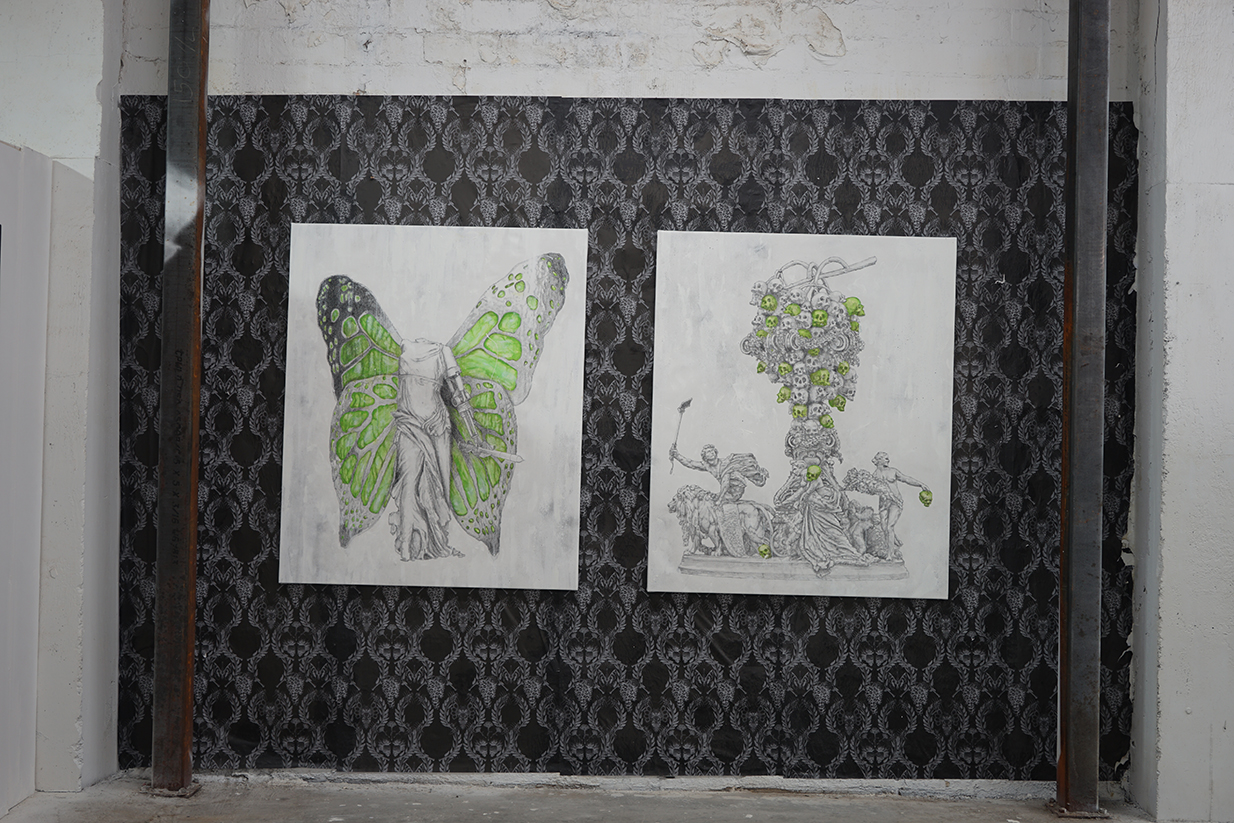 Installation shot of A Conversation Between Friends. Works and wallpaper by Ludo. Image courtesy of Daniel Weintraub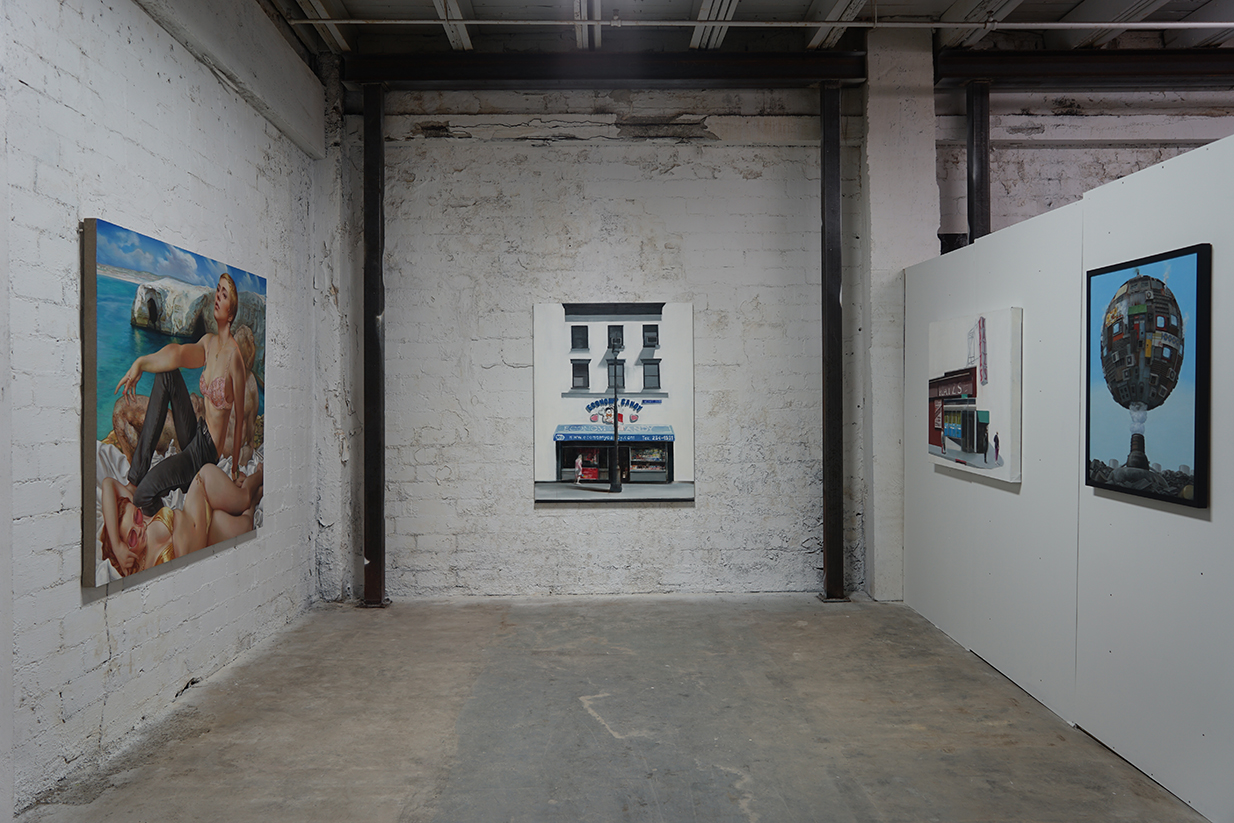 Installation shot of A Conversation Between Friends. From left to right: work by Jamie Adams, Brett Amory and Masakatsu Sashie. Image courtesy of Daniel Weintraub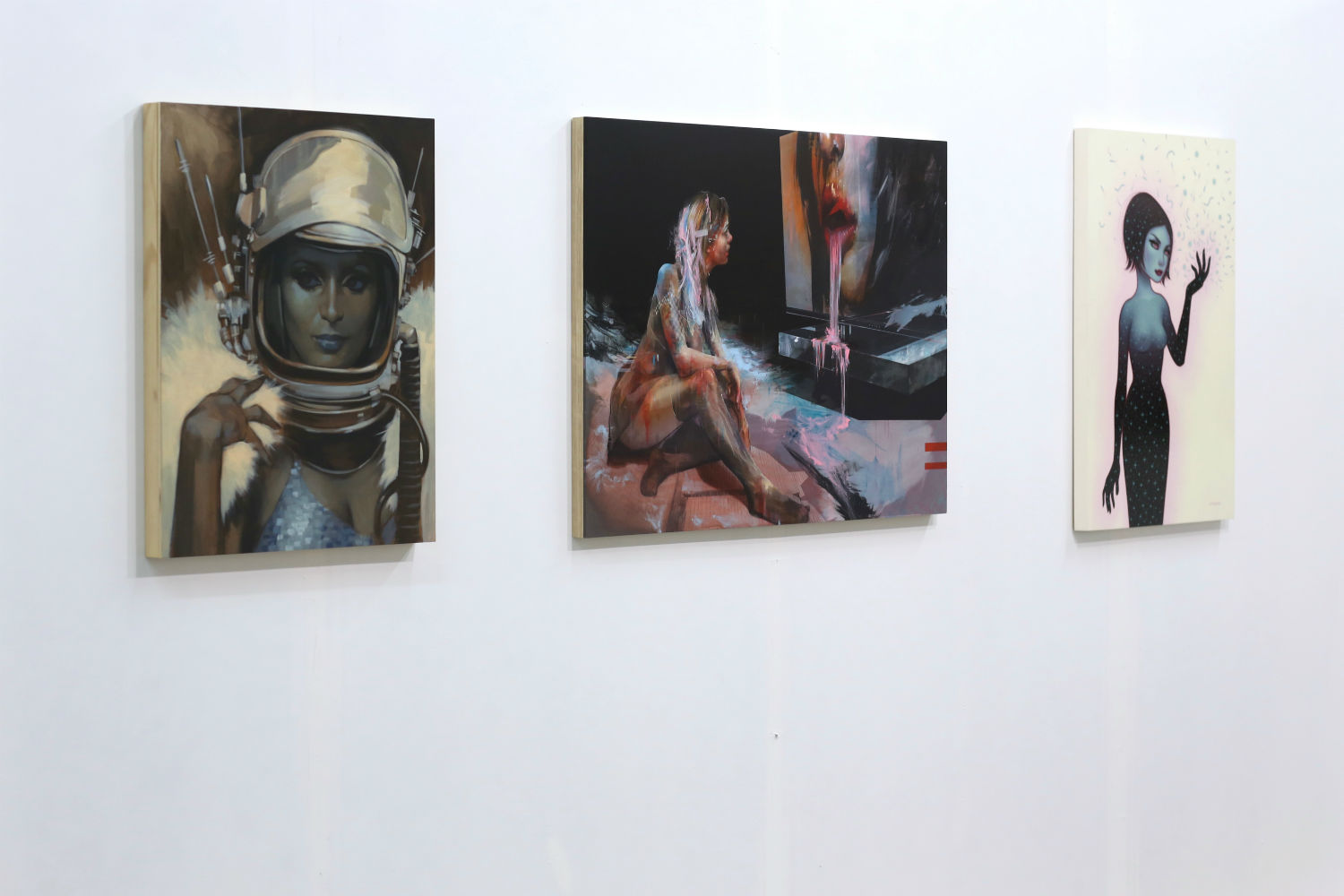 Installation shot of A Conversation Between Friends. From left to right: work by Glenn Barr, Ian Francis and Tara McPherson. Image courtesy of Todd Mazer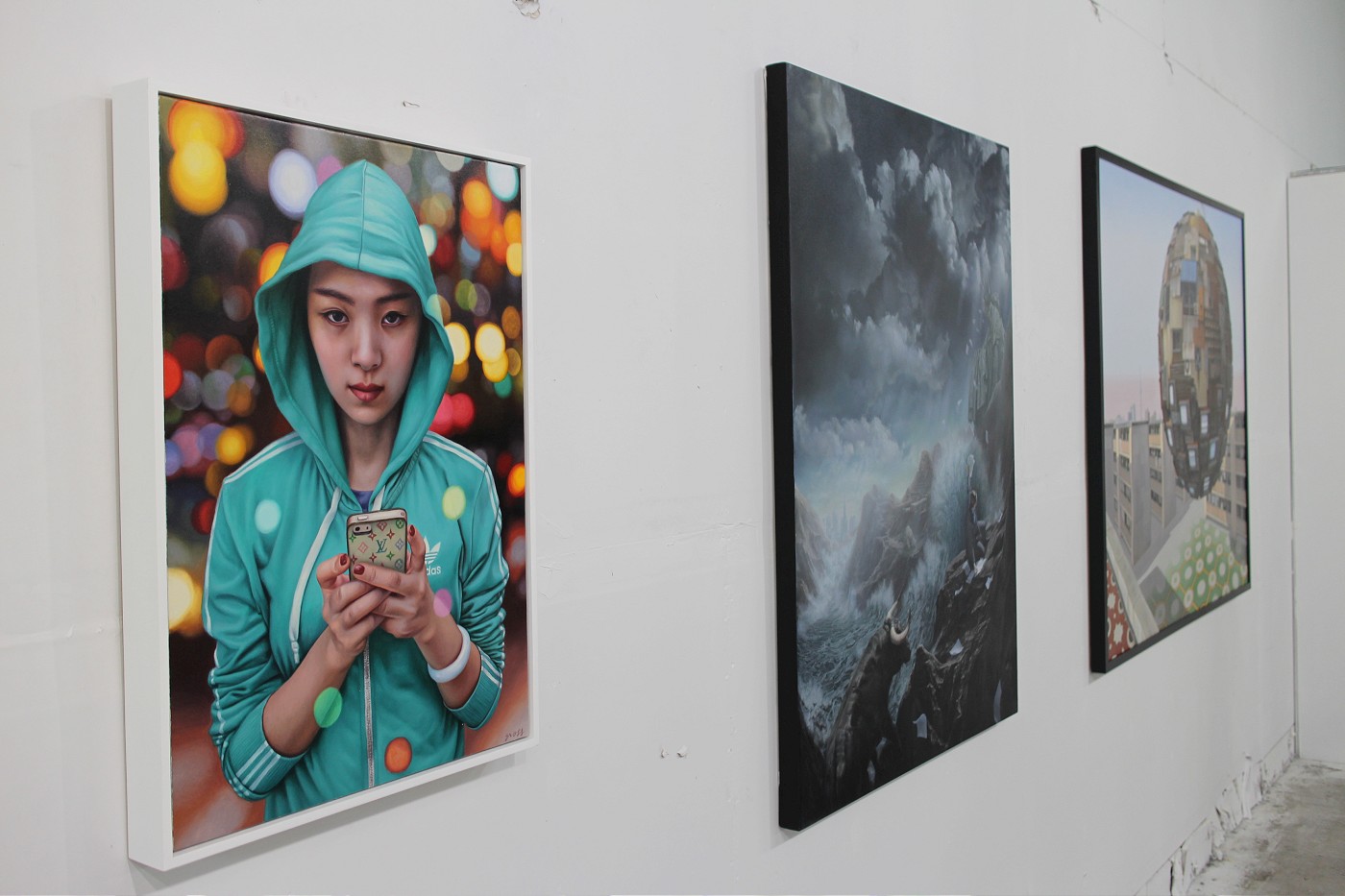 Installation shot of A Conversation Between Friends. From left to right: work by Alex Gross, Joel Rea and Masakatsu Sashi. Image courtesy  @sashabogojev for Arrested Motion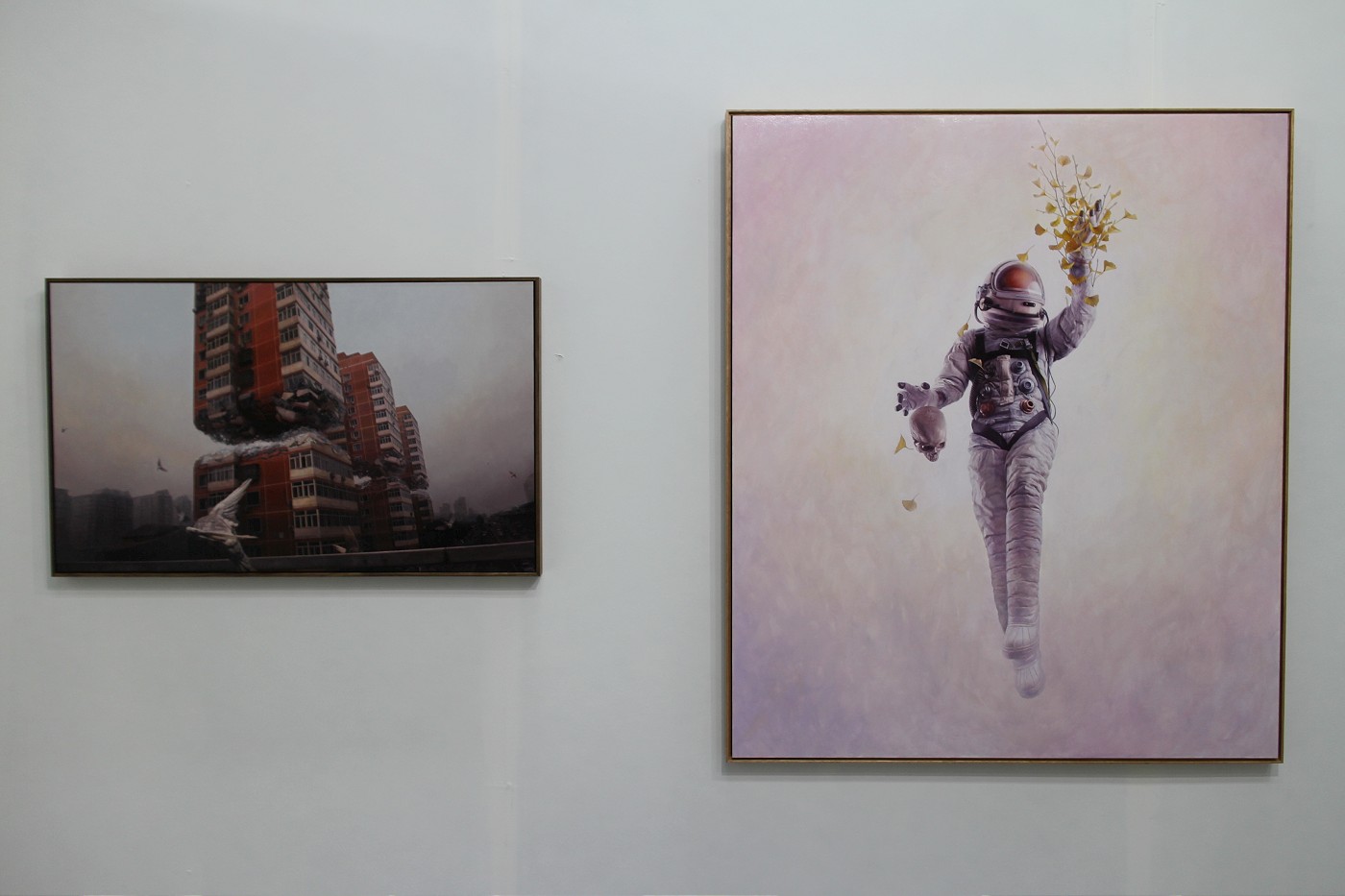 Installation shot of A Conversation Between Friends. Work by Jeremy Geddes. Image courtesy  @sashabogojev for Arrested Motion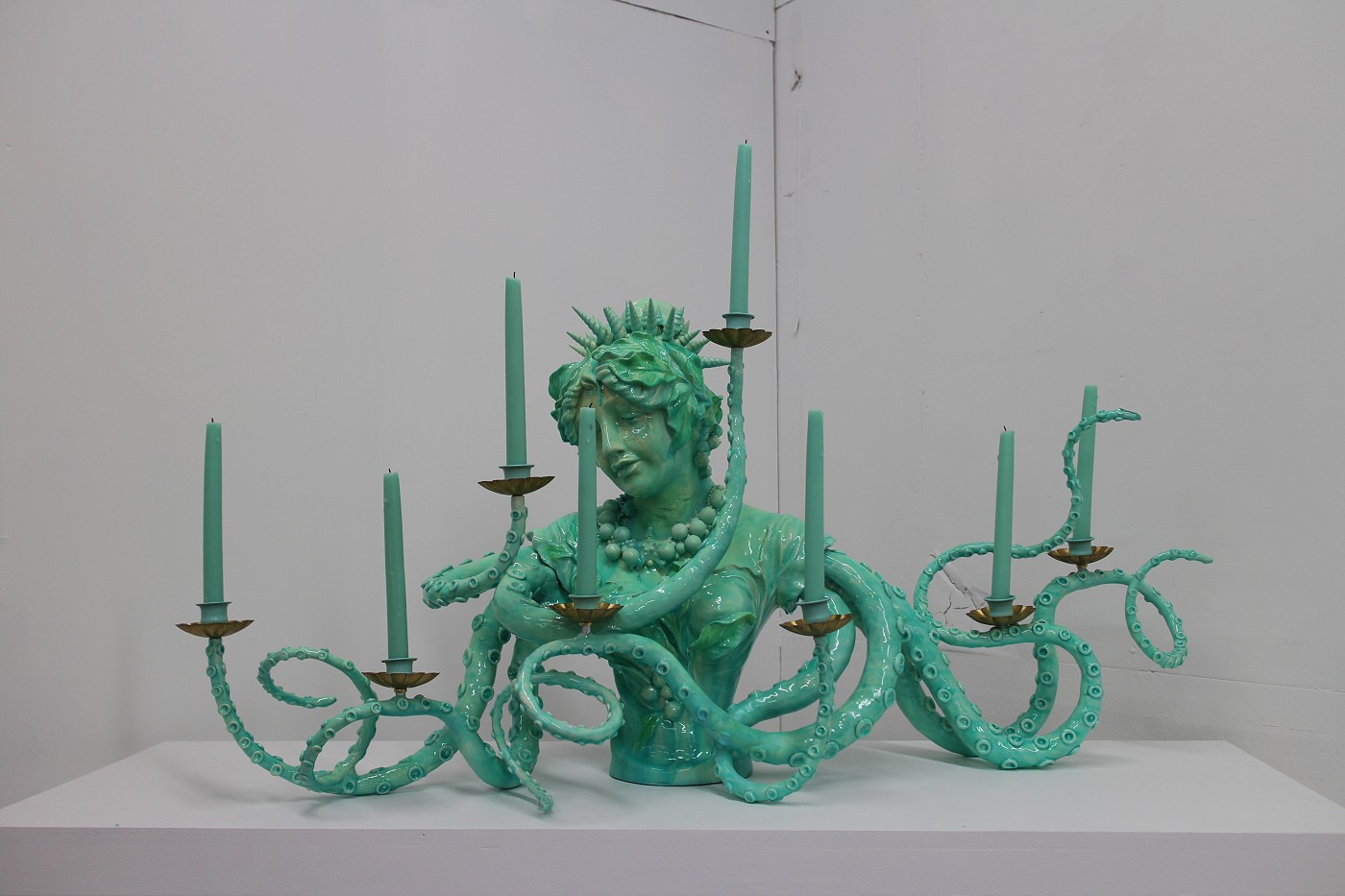 Installation shot of A Conversation Between Friends. Work by Adam Wallacavage. Image courtesy  @sashabogojev for Arrested Motion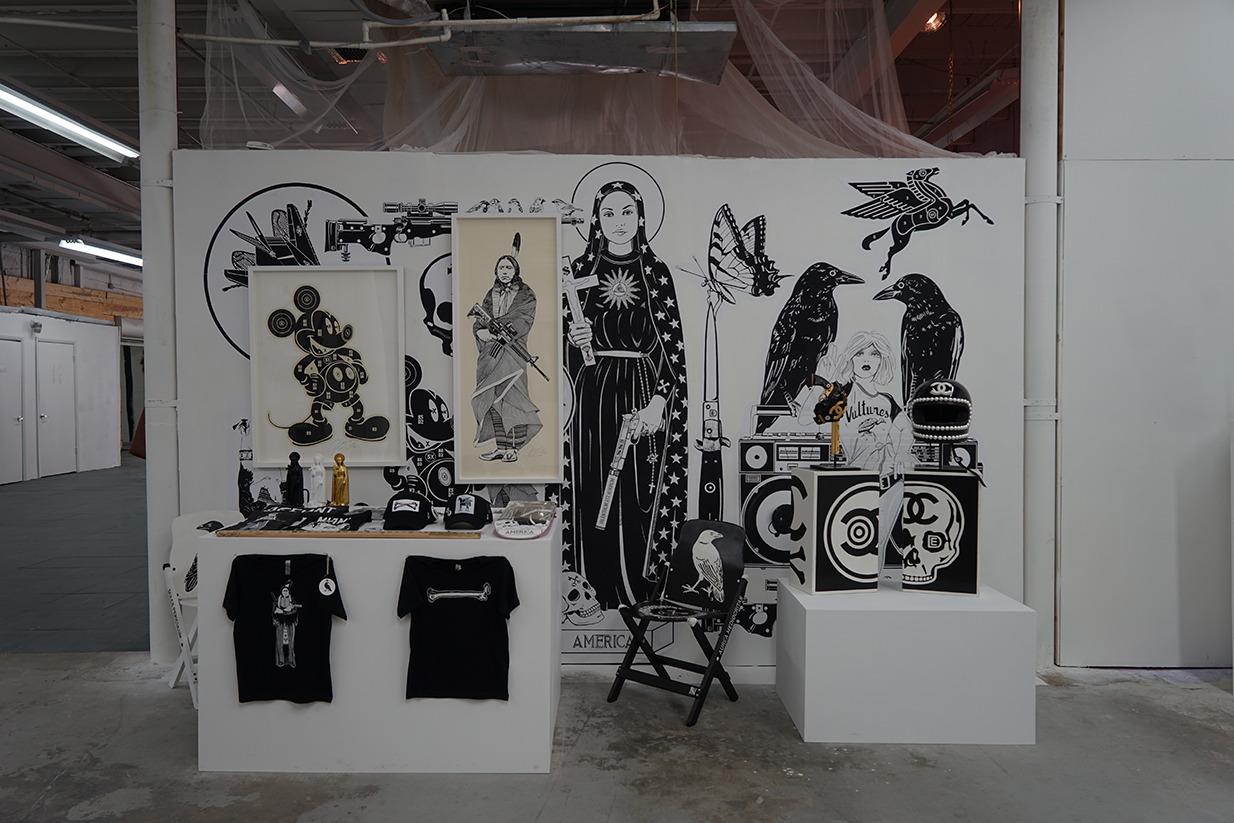 Installation shot of A Conversation Between Friends. Work by Dylan Egon. Image courtesy of Daniel Weintraub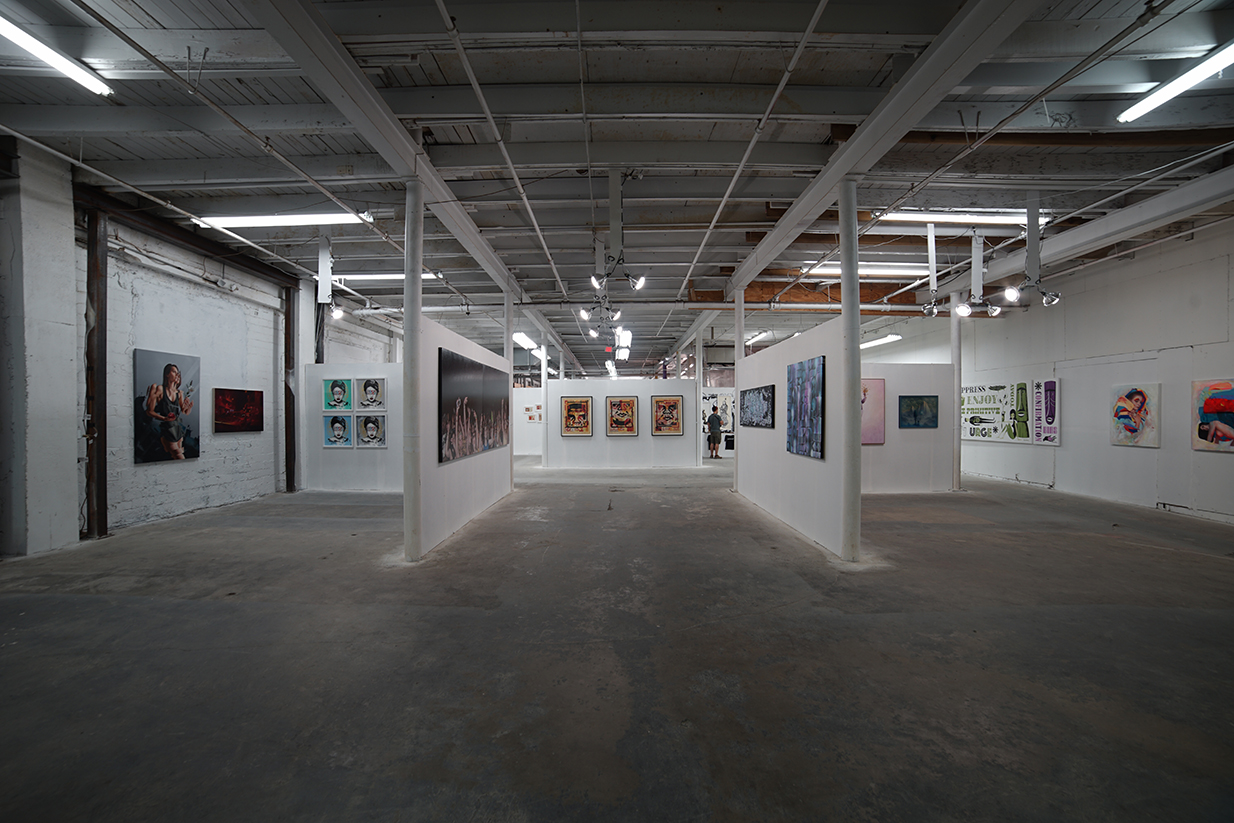 Installation shot of A Conversation Between Friends. From left to right: work by James Bullough, Andrew Hem, Hush, Dan Witz, Shepard Fairey, Rostarr, Andy Kehoe, Josh Agle (Shag) and Erik Jones. Image courtesy of Daniel Weintraub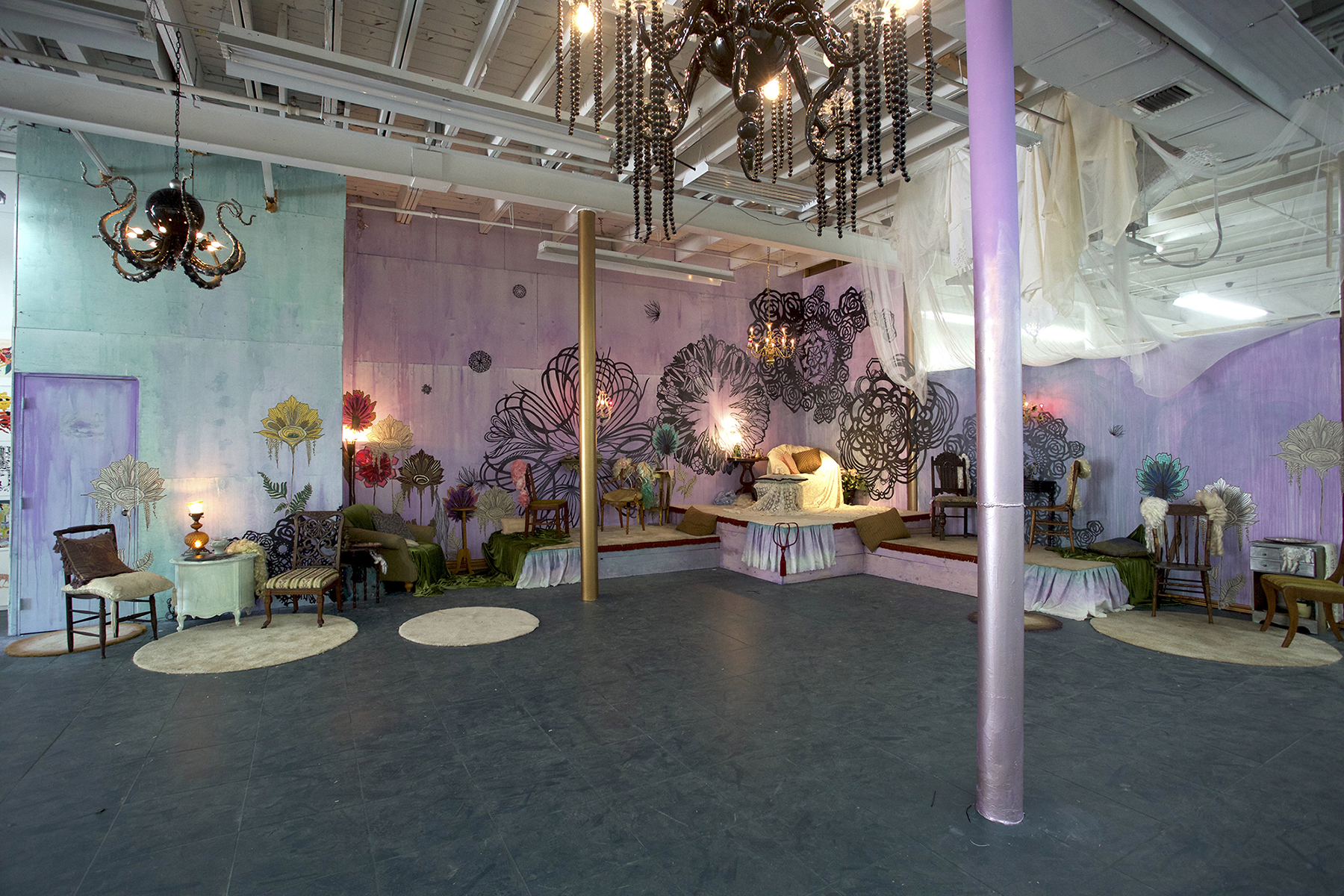 Installation by Swoon with chandeliers by Adam Wallacavage. Image courtesy of Penn Eastburn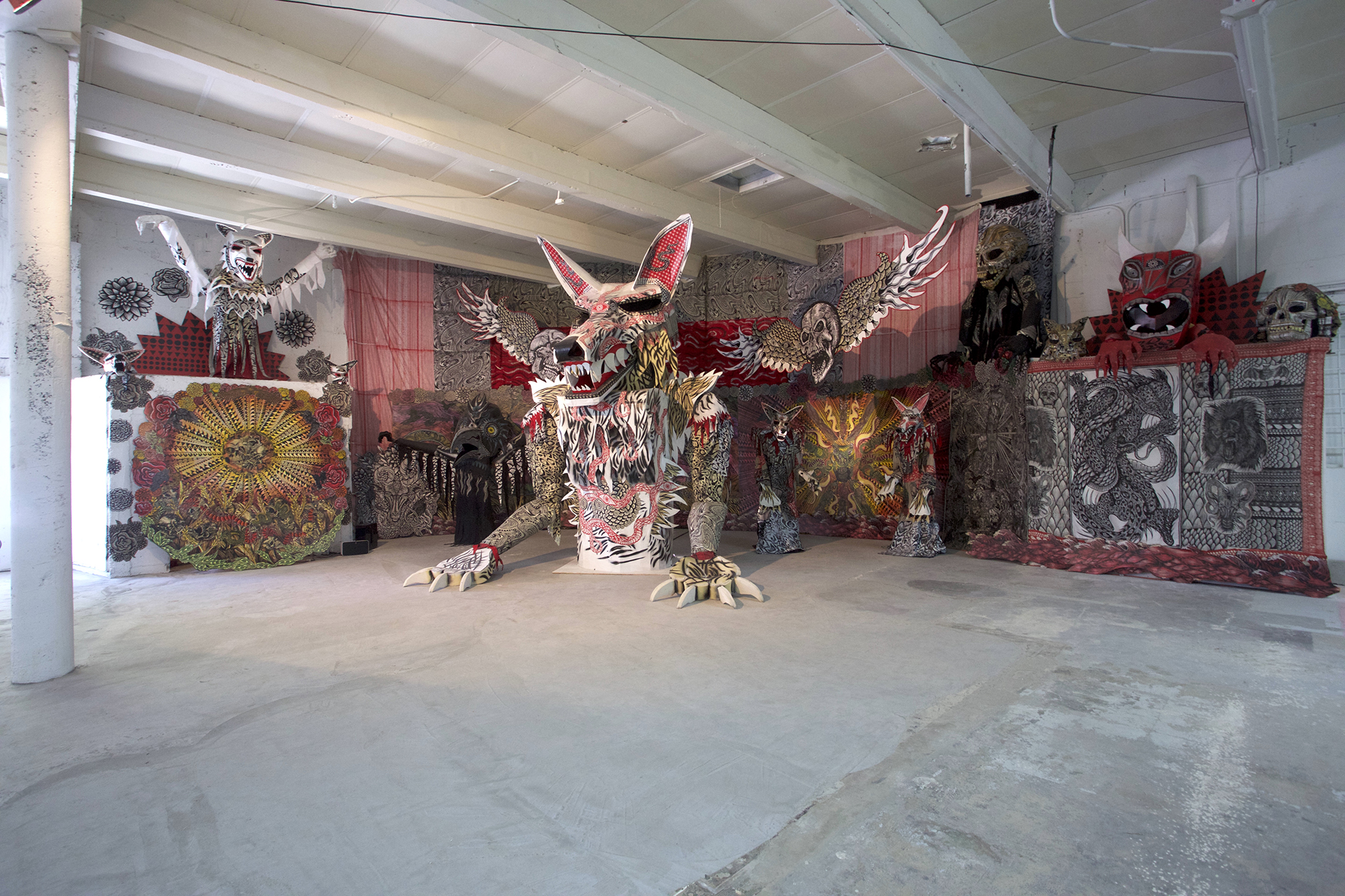 Installation by Dennis McNett. Image courtesy of Penn Eastburn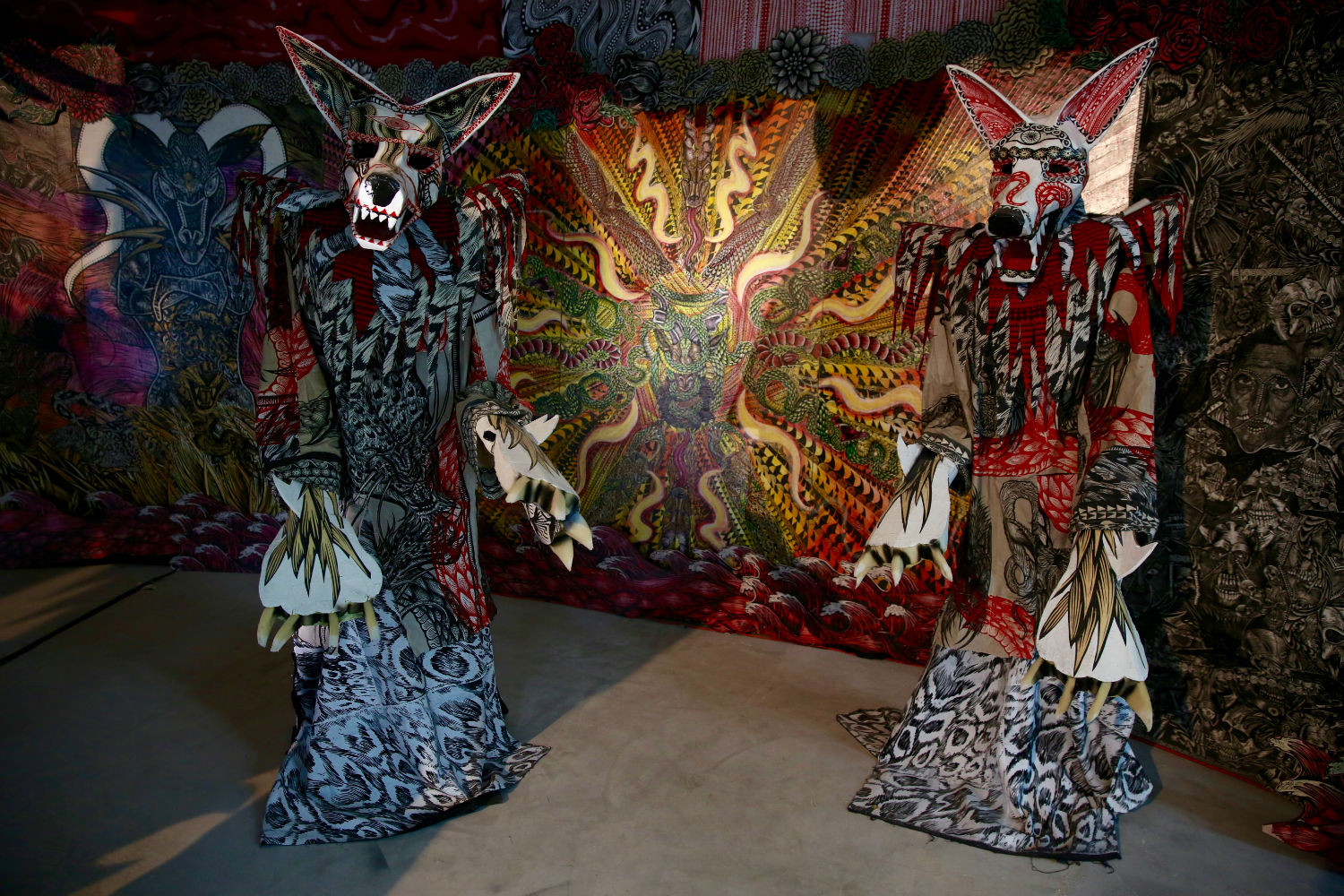 Detail of installation by Dennis McNett. Image courtesy of Todd Mazer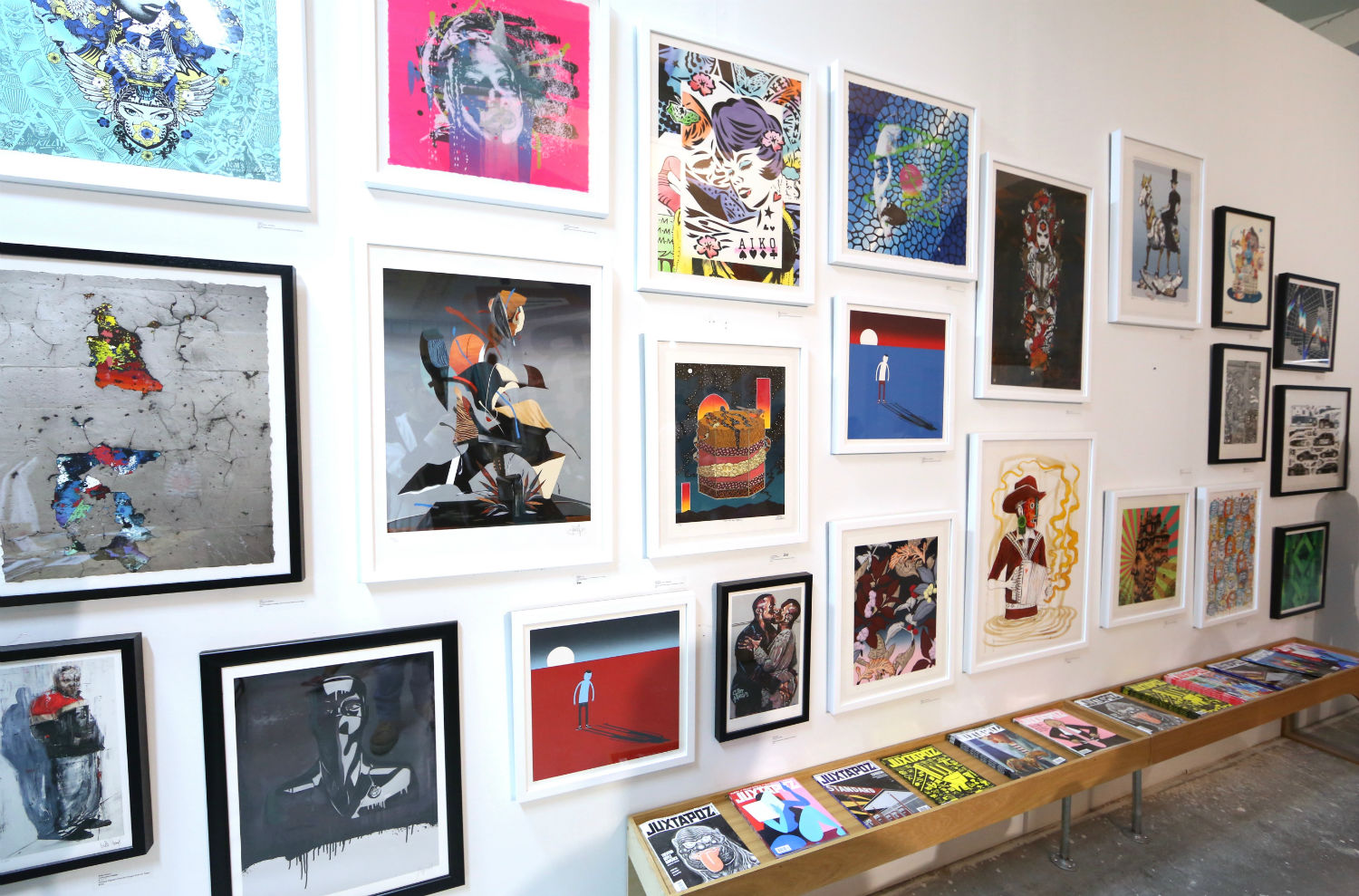 Book and print shop by 1xRUN. Image courtesy of Todd Mazer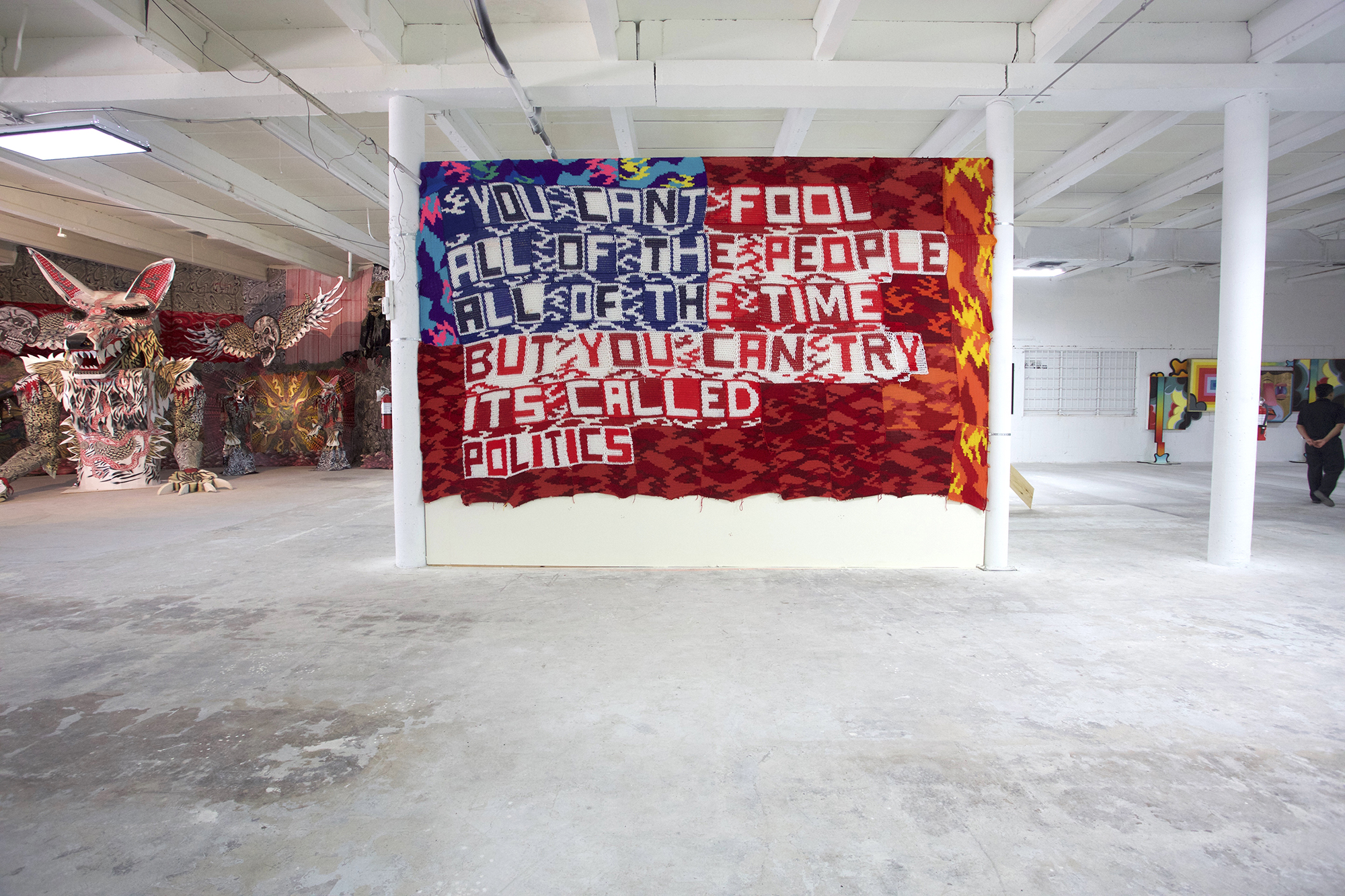 Installation by Olek. Image courtesy of Penn Eastburn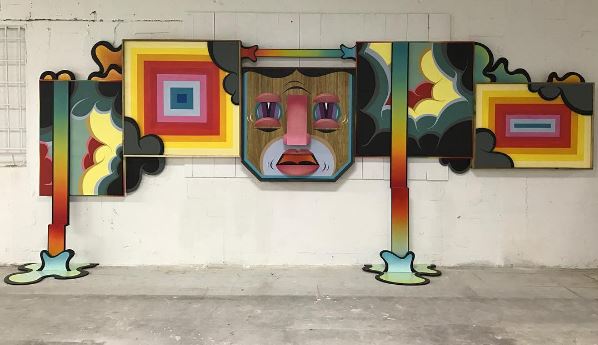 Site specific work by Alex Yanes. Image courtesy of @thinkspace_art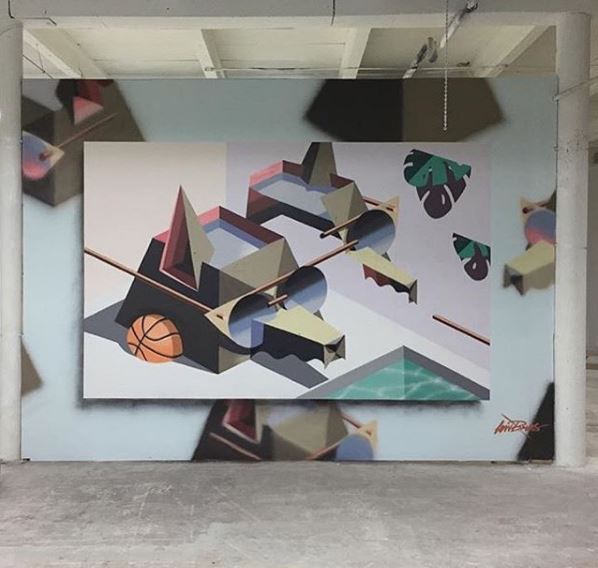 Site specific work by Low Brows. Image courtesy of @juxtapoz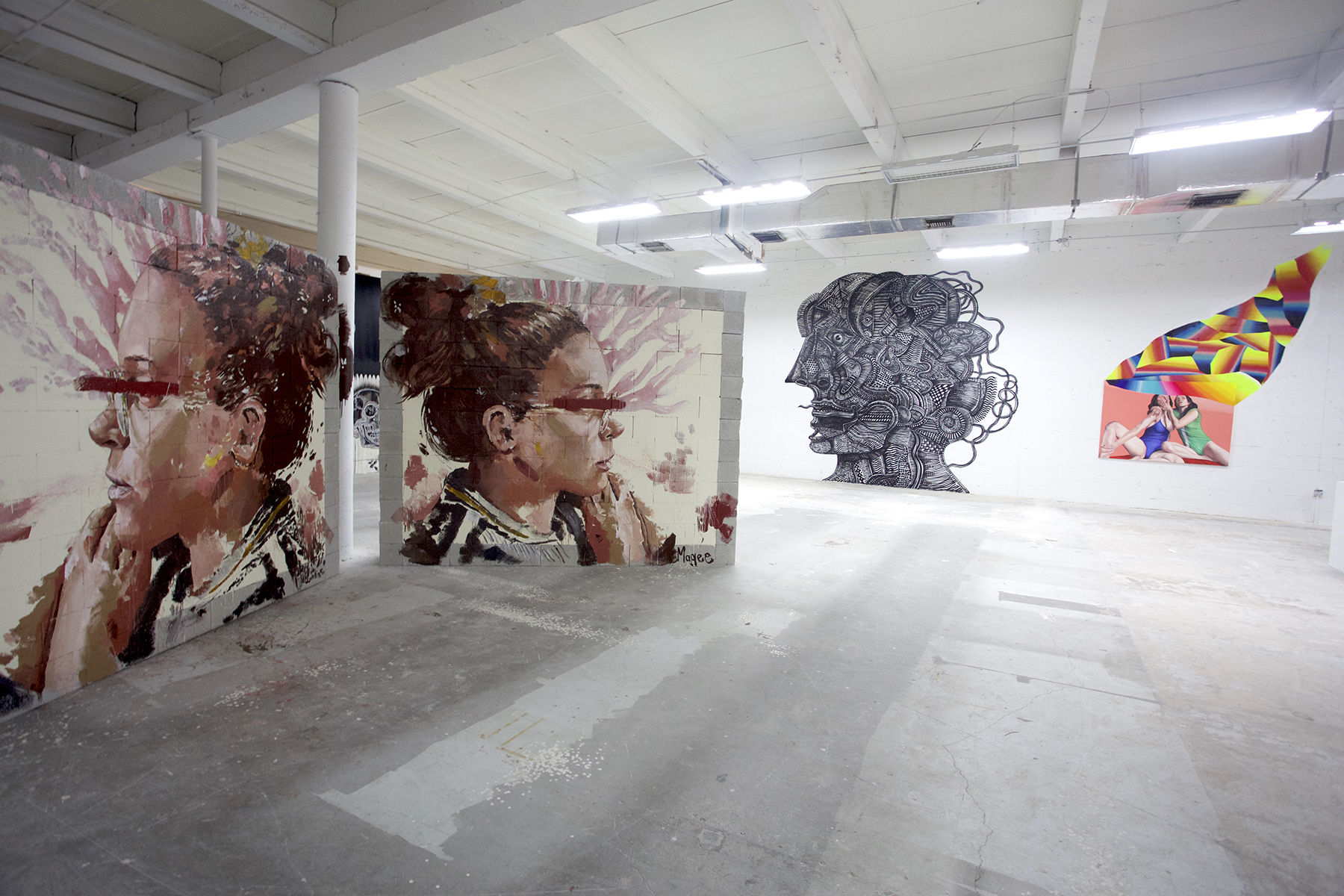 From left to right: site specific work by Fintan Magee, Zio Ziegler and Ever Siempre. Image courtesy of Penn Eastburn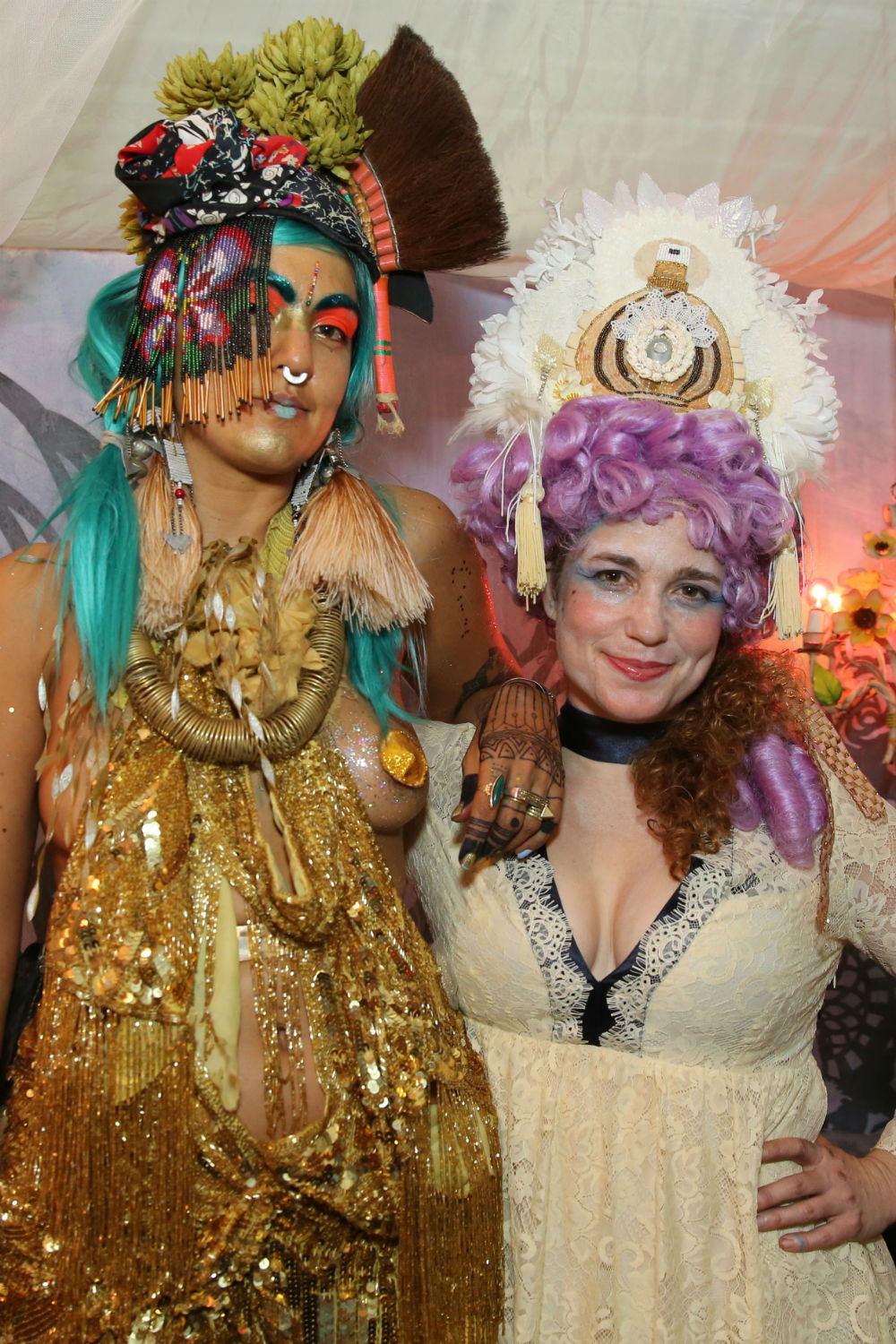 Swoon (right) getting ready to kick off her birthday celebration and open Pearly's Beauty Shop. Image courtesy of Todd Mazer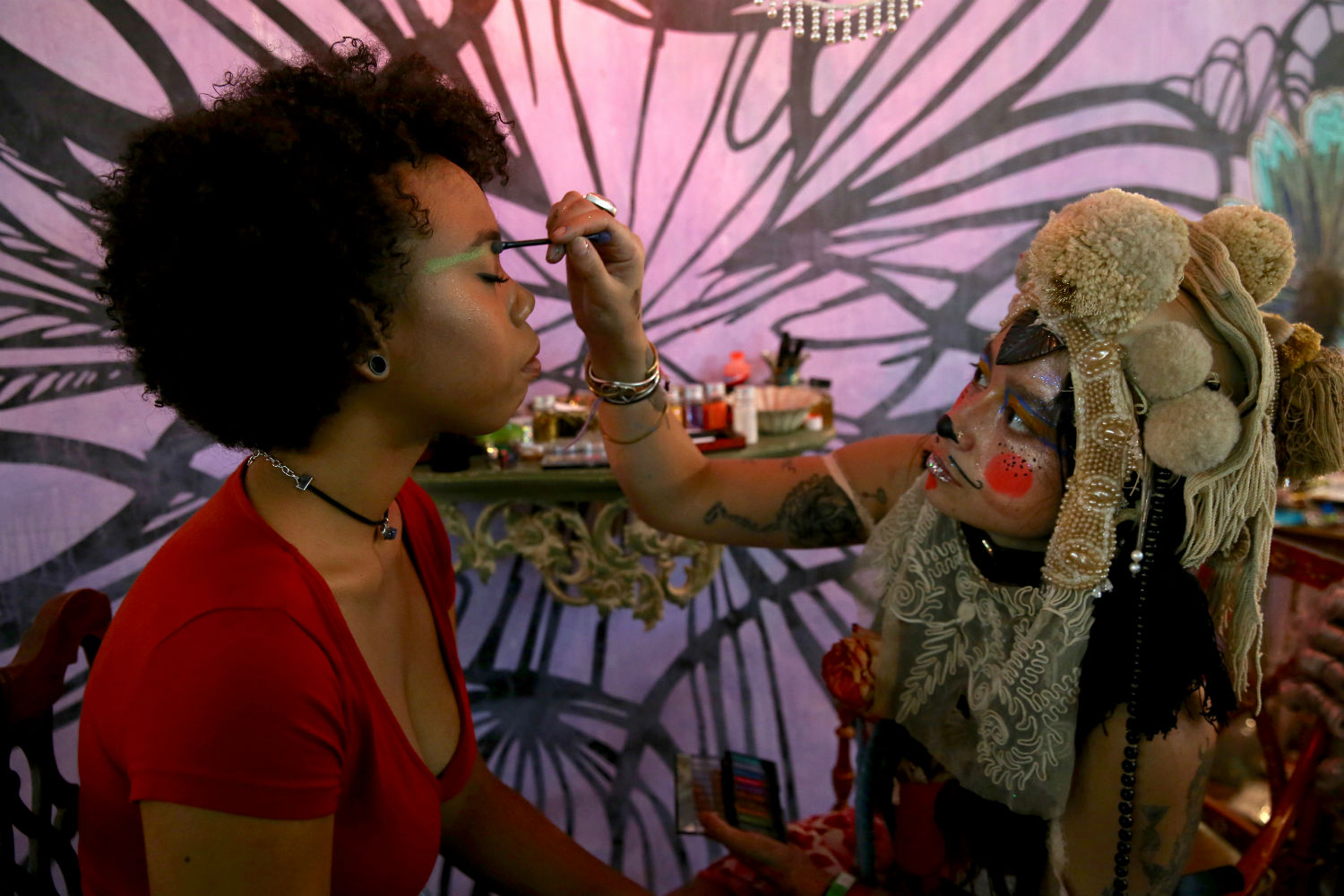 Pearly's Beauty Shop. Image courtesy of Todd Mazer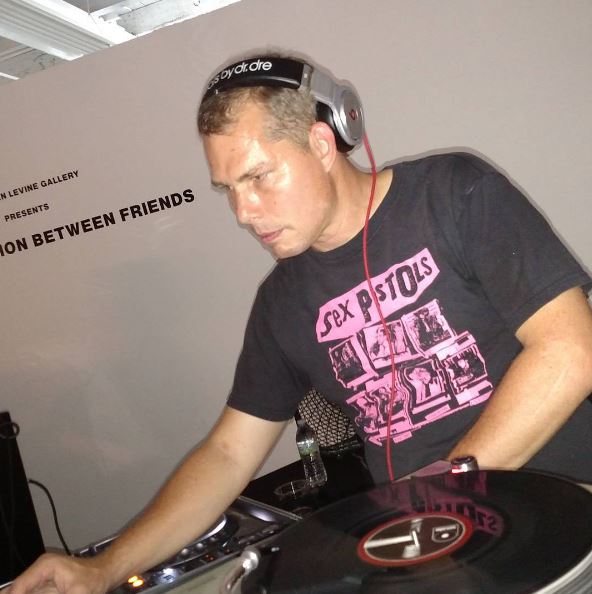 DJ Diabetic aka Shepard Fairey spinning at Swoon's birthday celebration. Image courtesy of @manurbanartsprojects