Rainbow Nudes Infused with Madness | Monday Insta Illustrator
Beckett Mufson — Apr 4 2016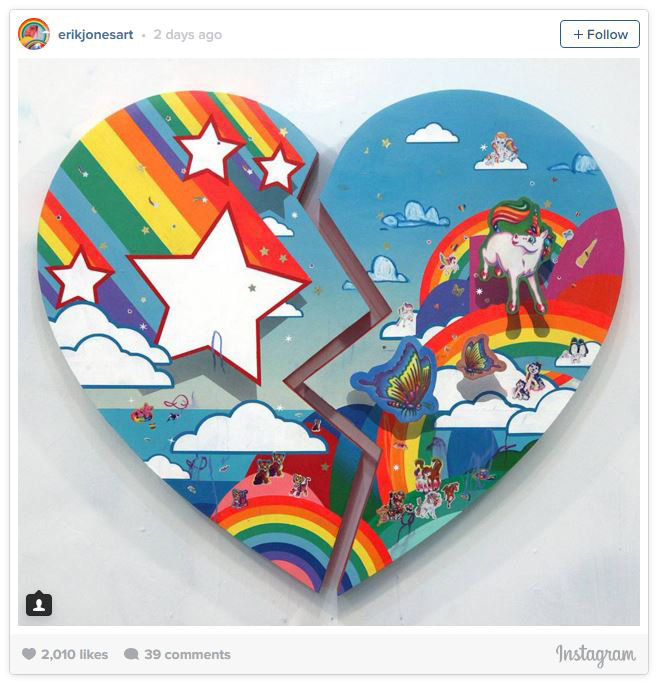 The artist blowing up your screen with dopamine-inducing images of rainbows, shooting stars, and naked ladies is Erik Jones, a Brooklyn-based artist who specializes in satisfying geometric shapes and knock-your-socks-off color palettes. His show Twenty Sixteen is now on display at Jonathan LeVine Gallery alongside Dan Witz's Mosh Pits, Raves and One Small Orgy (read our interview with Dan Witz here).
Jones' past work designing comic book covers is evident in the strong lines and magical landscapes he creates in his latest works. He posts the progress images of his work on his Instagram account, revealing the intense and complex layering that goes into each stunning image of Lisa Frank magic superimposed over gorgeous, photorealistic paintings of women.
Check out his work below.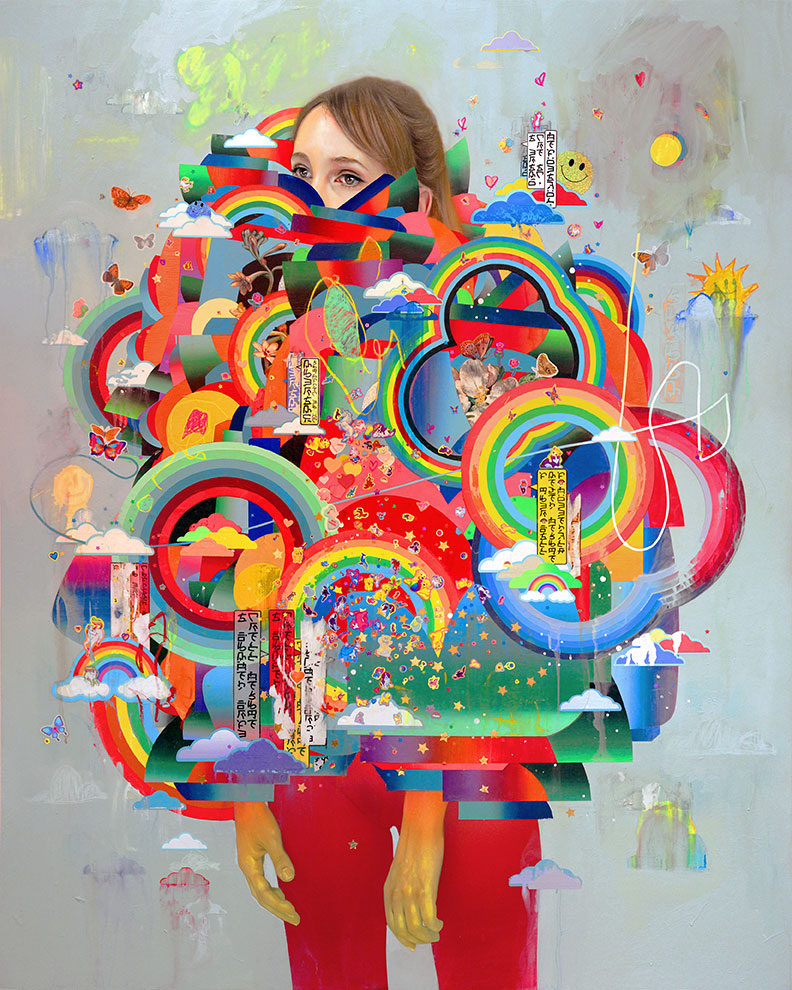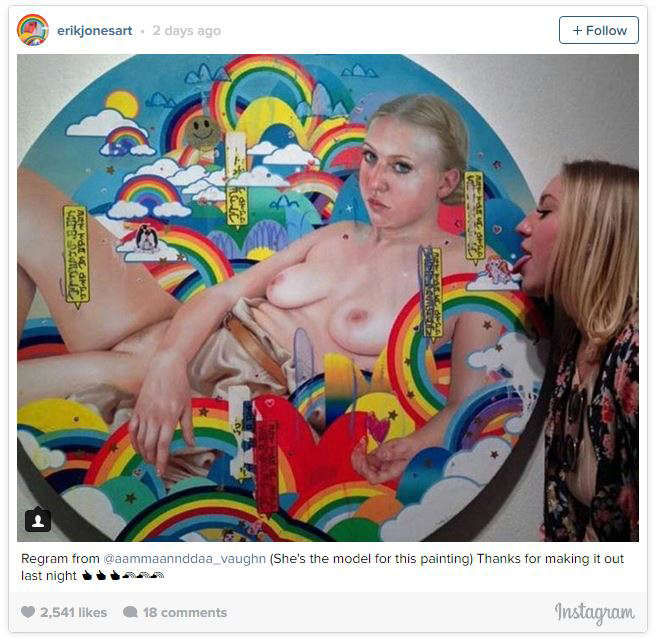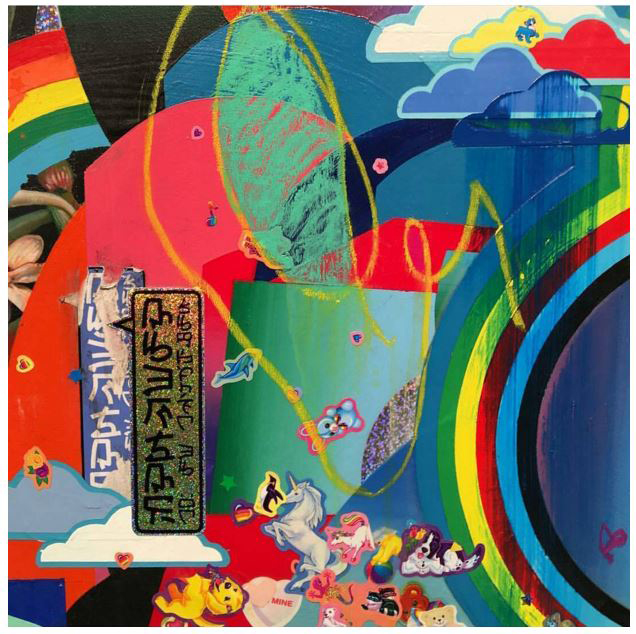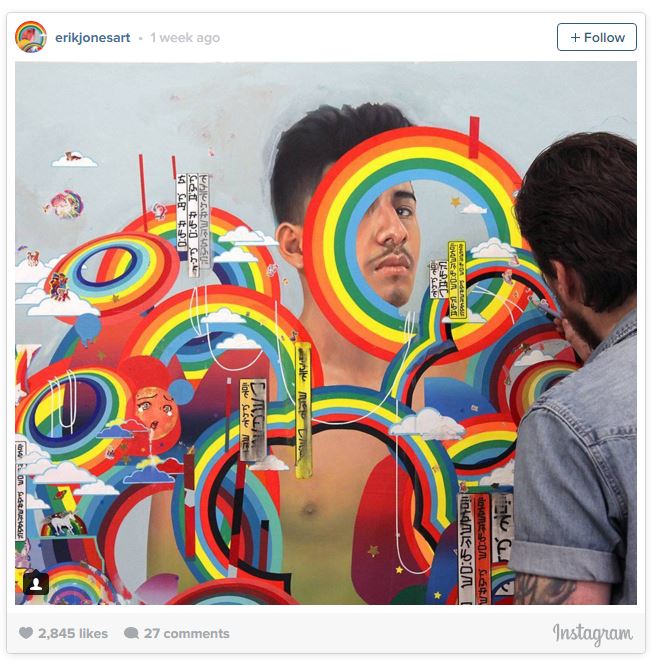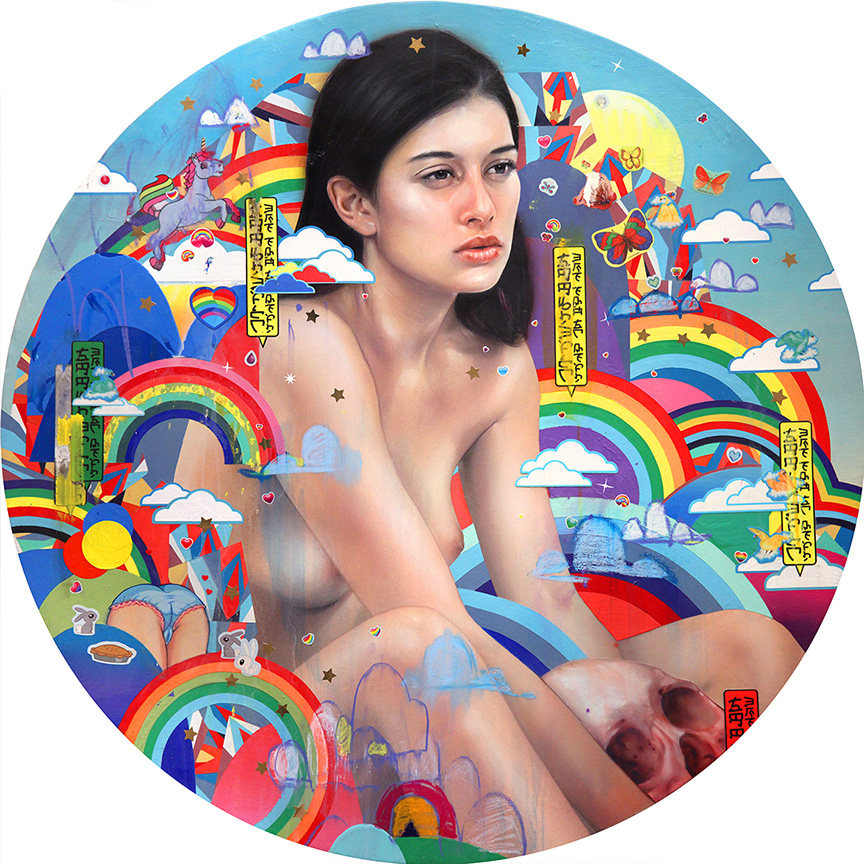 Originally featured on The Creator's Project