Painter Constructs Human Faces From Natural Elements in His Surreal Landscapes
Nathaniel Ainley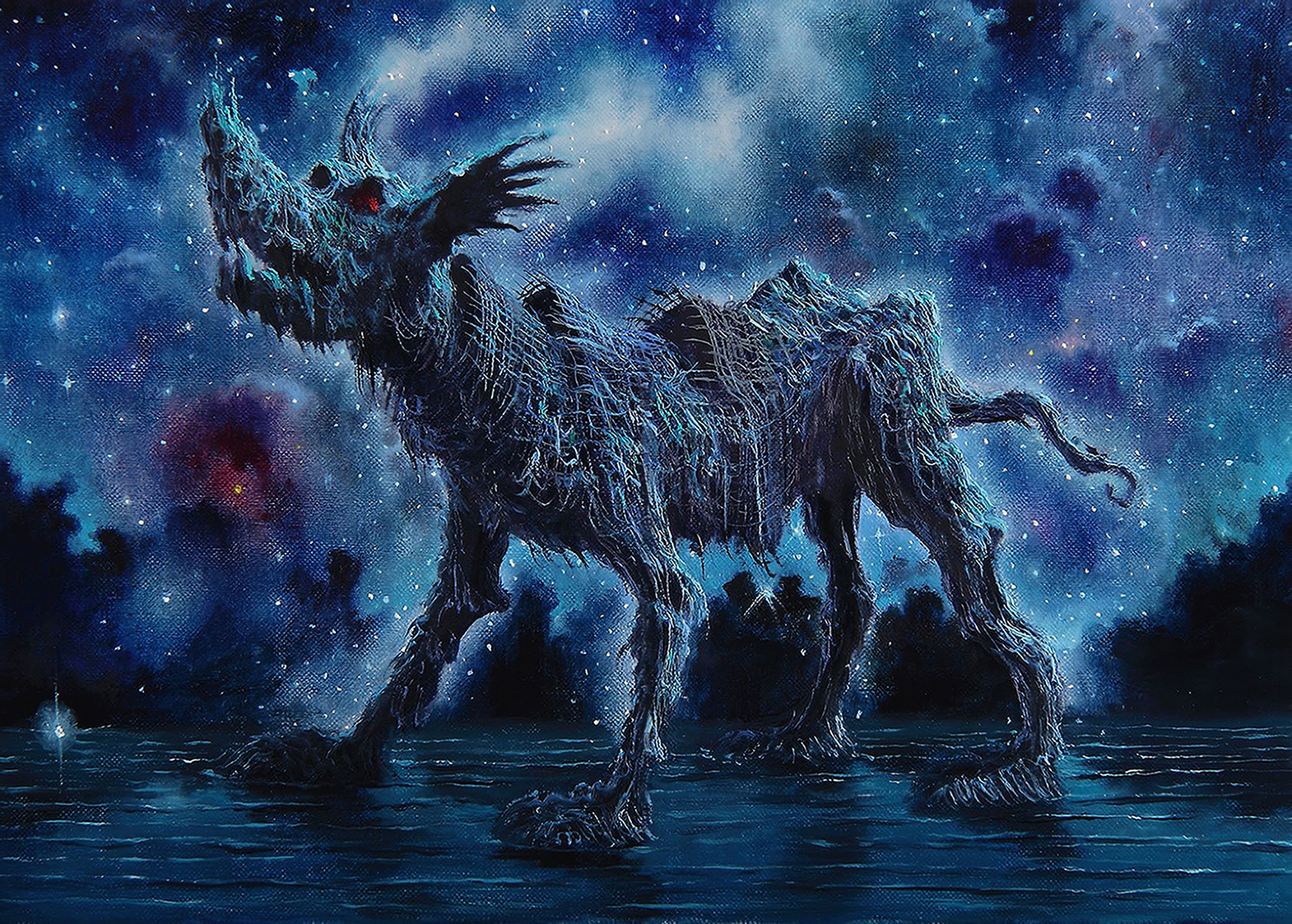 A demonic dog made up of what looks like comet trails themselves stands atop of a lake amidst the cosmos in one of Italian artist Fulvio di Piazza's new paintings on display at the Jonathan Levine Gallery beginning Jan 7. Piazza's Entangled exhibition features a number of painstakingly detailed oil paintings where in the artist constructs animals and abstract human faces from different natural elements taken from the surrounding landscape. di Piazza pieces together a nose, mouth, and face from things like the side of a mountain, a cloud of fog, or a pit of lava.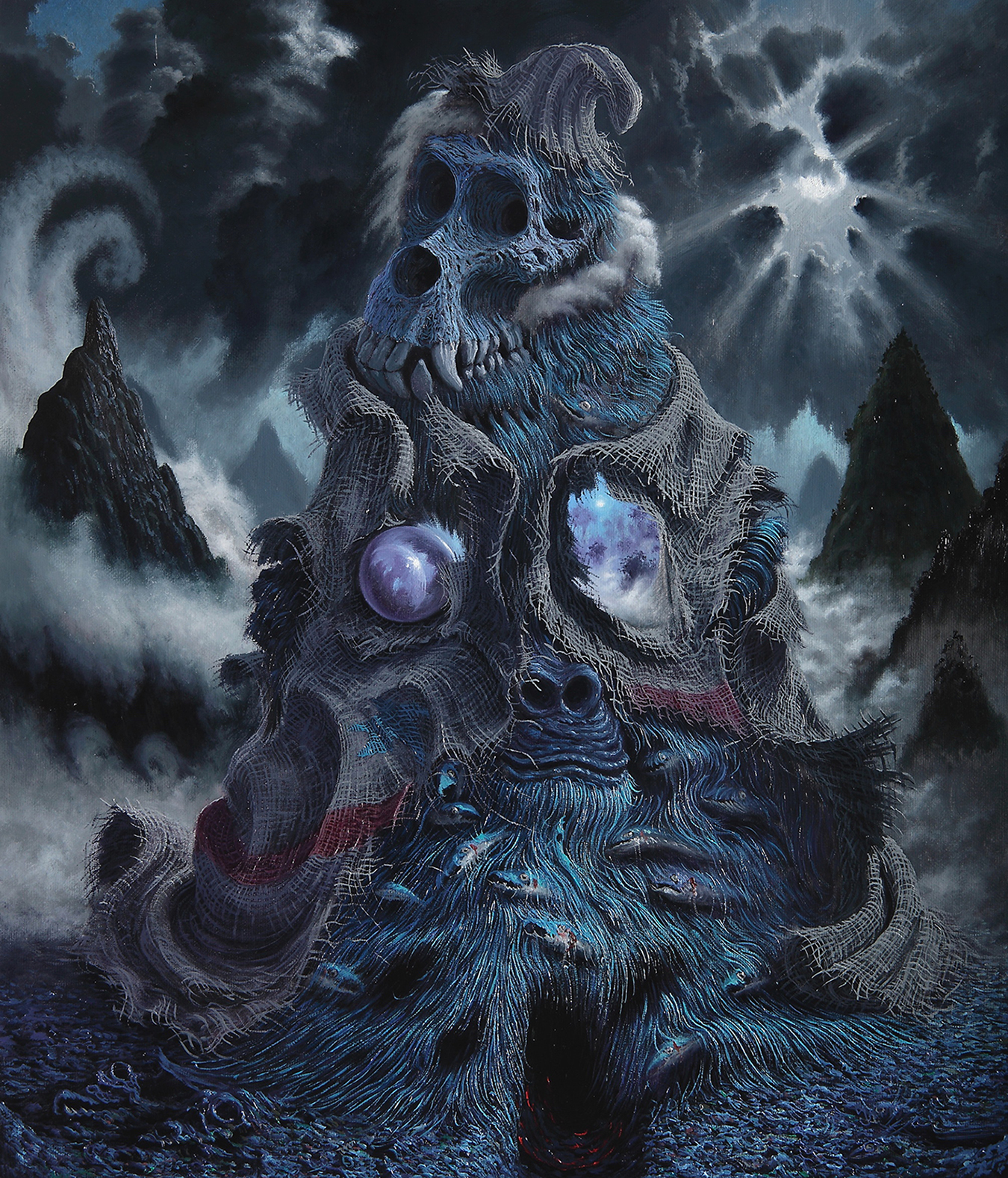 Despite his attention to detail, however, Piazza doesn't withhold anything from the viewer; each one of his compositions has an obvious focal point or subject that sits suspended in the very center of the painting. There is something inexplicably frightening about these characters. Piazza works within a particularly dark color palette that gives each piece of work a rather haunting undertone. The faces of these anthropomorphized landscapes are warped and molded like shrunken heads and appear threatened and on guard. Nonetheless, Piazza creates a clear image of his surrealist universe through a combination of precision and whimsy. Check out some of our favorites from the show below: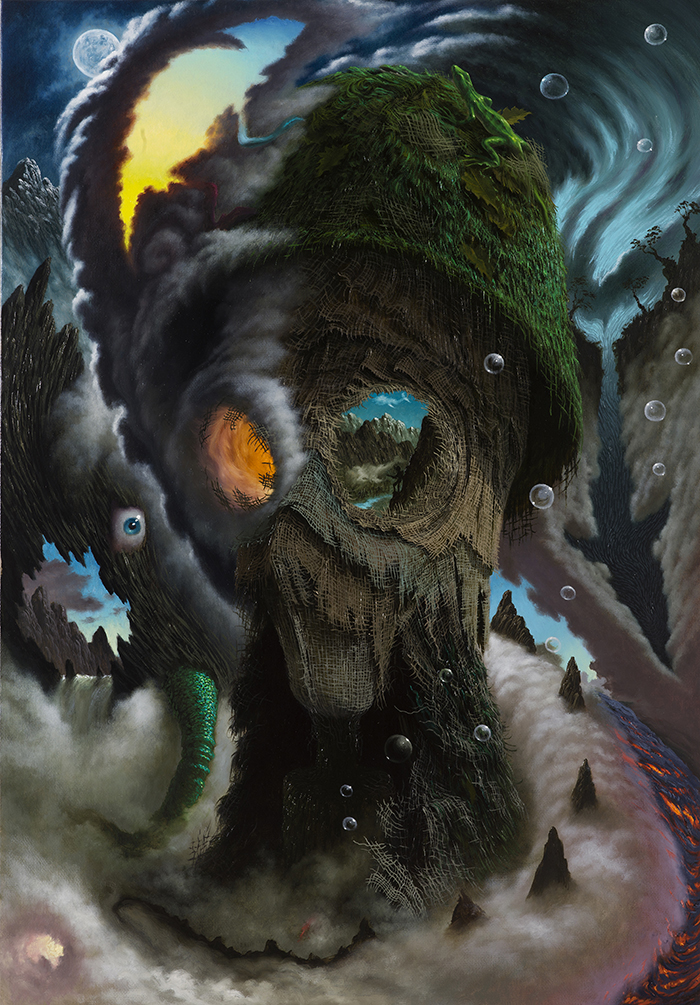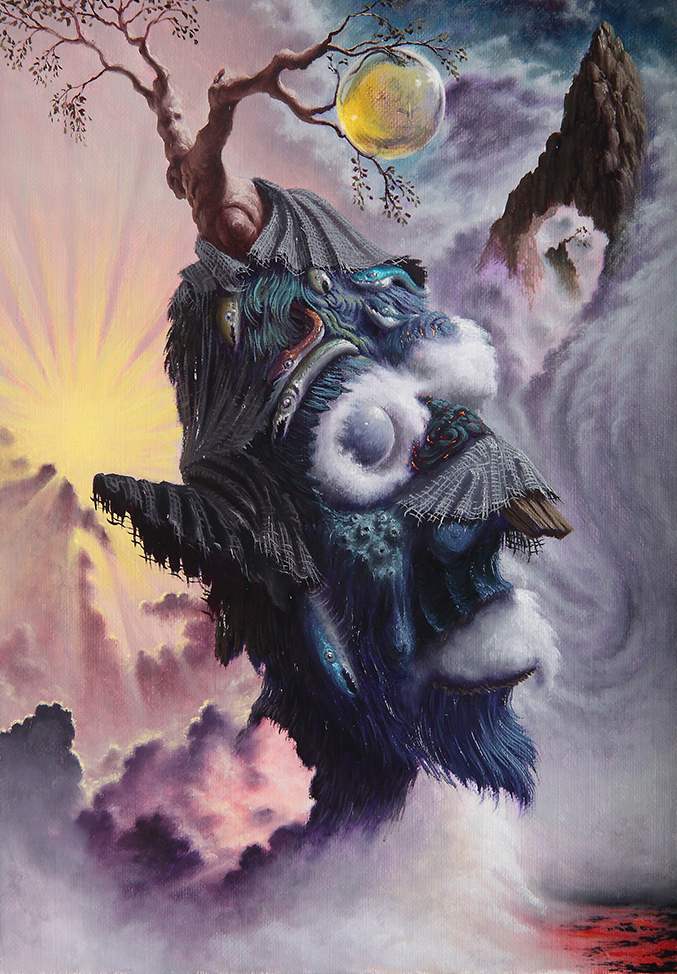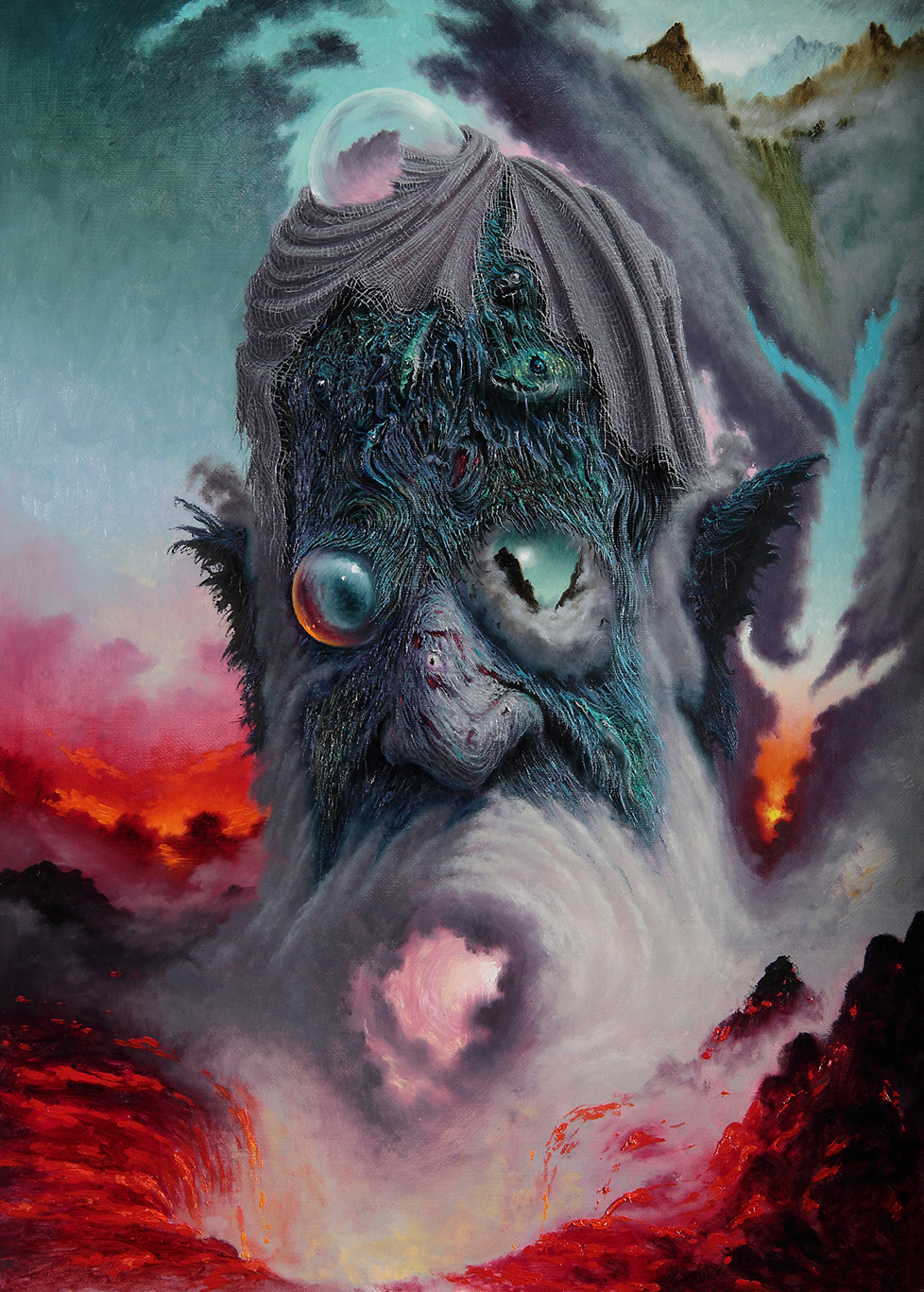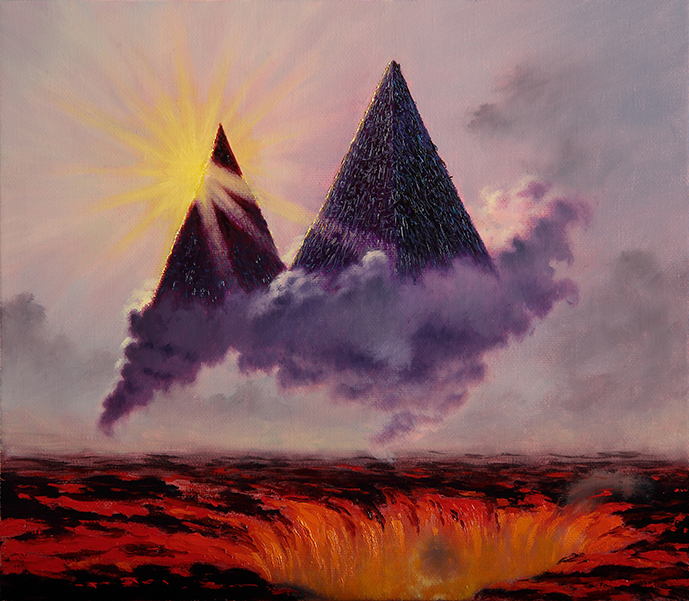 Entangled is up at the Jonathan Levine Gallery in New York from January 7th to the 28th. This is the last solo exhibition at the Jonathan Levine Gallery before they relocate to Jersey City. Check out more work by Fulvio di Piazza on his Facebook.
Originally featured on The Creators Project